Do you want to know the 20 best places in Sardinia? Sardinia is one of the most beautiful islands to visit during the summer. Sardinia has long been regarded as one of the best beach holiday destinations if you are a beach lover, thanks to its turquoise waters and soft powdery sand. It's also a popular surf spot in the Mediterranean.
It has the best white sand and shallow turquoise waters in the Mediterranean. With over 1000km of coastline, there are over 600 stunning beaches to choose from, the majority of which are immaculately sandy.
Sardinia is green and mountainous, and these stunning clean white sandy beaches can be found throughout the island.
There are the very best places to stay in Sardinia here. Cagliari and Costa Rei in South Sardinia, and Costa Smeralda, La Maddalena, Stintino, Olbia, Santa Teresa and Alghero in North Sardinia.
The rugged beauty of the Golfo di Orosei and Costa Paradiso, the unspoiled Costa Verde, and the exotic lagoon amazing beaches of the east and south coast are the most beautiful areas of Sardinia.
These areas also include the north coast and La Maddalena archipelago, where you can find a landscape of sand beaches. There is a sizable national park that offers beautiful vistas and activities including boat rides, hiking, and scuba diving.
Since Sardinia is a large island, depending on where you arrive, it is advisable to base yourself either in the north or south of Sardinia.
Are you eager to know about the best places to stay in Sardinia? Let's get started! But before that we have to know a few things before Visiting Sardinia: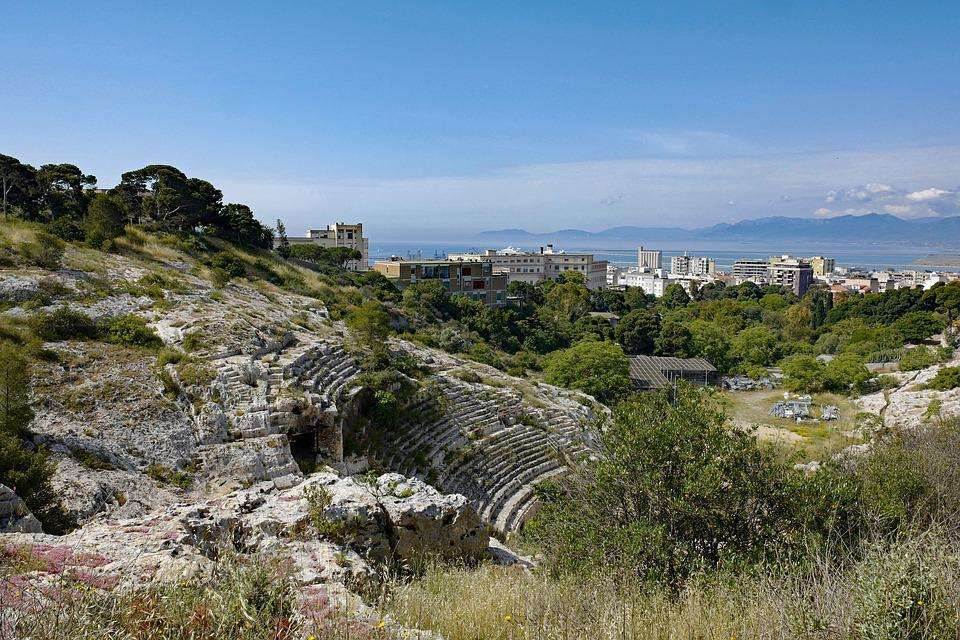 Nearby Airports
When flying to Sardinia, make sure the airport is close to your boutique hotel or luxury resort to prevent long drives. The closest airports are Alghero Airport for the west coast, Cagliari Airport for the south coast, and Olbia Airport if you intend to stay in northern Sardinia.
Best Time To Visit
The summer months (June–August) are the finest times to visit Sardinia since you can take advantage of the warm weather and swim in the pristine water. If you don't do well in hot weather, you should visit Sardinia between April and June when it is a little cooler, you can see flowers blooming, and you can also get the best luxury hotel.
Tpo 13 Best Places to stay in Sardinia
1. Cagliari
Cagliari is the capital of Sardinia and is located on the island's southern coast of south Sardinia, where Cagliari Elmas Airport serves half of the incoming air travelers.
There is also the Alghero Fertilia Airport near Sassari, as well as the Olbia Costa Smeralda Airport, which serves as a gateway to the Costa Smeralda.
If you want to see the most historic buildings and sites in person, Cagliari is probably your best bet, whereas Nuoro is much better suited to those who prefer learning about history through museums.
You can spend the morning getting lost in the beautiful streets, then head to Poetto Beach for a swim in the crystal clear sea. This beautiful beach has eight kilometers of fine, soft sand and a fantastic running and biking path. After a day at the fine beach, it's time to explore the lively local Sardinian restaurants and bars. Sardinia Cagliari has a wide range of luxury beach resorts due to its status as the island's capital.
Sardinia city has a history of ages. A Medieval Town with its city walls and two imposing white limestone towers, San Pancrazio and the Elefante.
The Museo Archeologico Nazionale is located in Piazza dell'Arsenale in the Castello district, The mother church of the same-named metropolitan archdiocese and the parish church of the old Castello neighborhood, the cathedral of Santa Maria Assunta and Santa Cecilia, is Cagliari's principal site of worship.
Hotels for a stay in Cagliari
Villa Fanny is conveniently located just outside Cagliari's historic center, near the many bars and restaurants of Stampace, and close to the Roman Amphitheater and Botanical Gardens.
2. Sassari
Sassari, located in the northwest of the island, is Sardinia's second-largest city and a less-visited destination. The nearest airport, Alghero Fertilia Airport, is 30 kilometers away. Sassari is the island's oldest picturesque town, with spectacular historic and archaeological sites.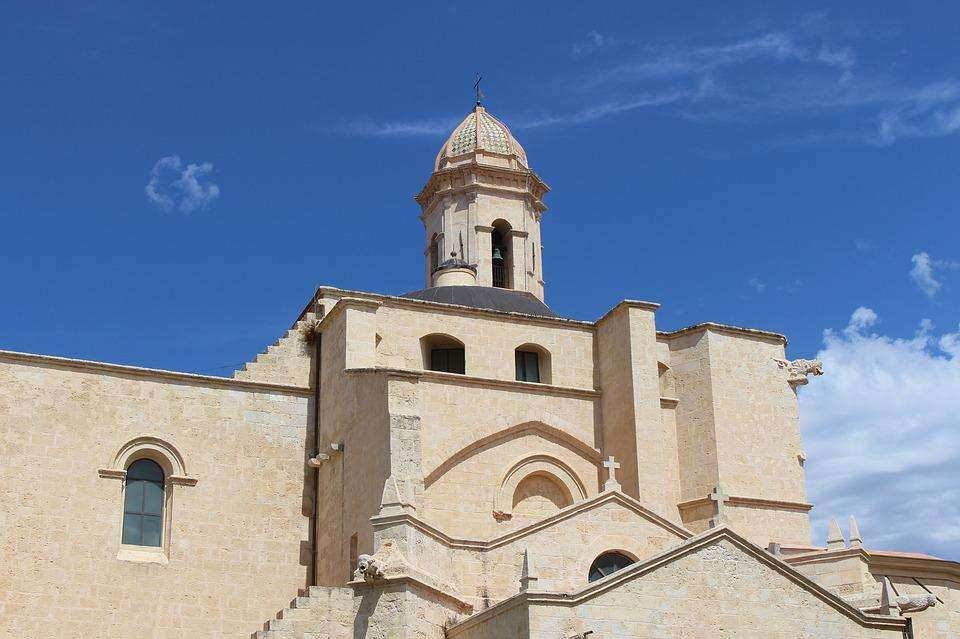 It has some of the best picturesque beaches on the island, and people come from all over the world to relax on its golden sand.
The color of the water and the stunning landscapes surrounding Costa Smeralda will astound you. Spend your time here relaxing on the beautiful beaches, then take a walk through the beautiful marina while watching the sunset and sailing boats float by.
Hotels for Stay in Costa Smeralda
The municipality of Porto Cervo on the northern coast is home to this luxurious resort that offers a private beach, an excellent breakfast, and an amazing restaurant where you can have delectable meals while admiring the sea and some fantastic Sardinian wines. Y
Hotel Cala Di Volpe Resort has 124 rooms and 16 suites, each artistically designed to maximize its unique beauty. Dinner at Cala di Volpe Restaurant features a menu of bold Sardinian flavors, while Matsuhisa at Cala di Volpe serves innovative Japanese cuisine.
3. Olbia
5 kilometers from Olbia Costa Smeralda Airport, the city of Olbia is situated in a bay on Sardinia's northeastern coast and serves as the entry point to the Costa Smeralda. Olbia is 3 hours drive from Cagliari and is situated on the northeast coast in the safe Gulf of Olbia. This is peaceful and one of the best places to stay in Sardinia.
It has a wonderful blend of architecture, history, and culture and is adjacent to some of Sardinia's best beaches. The medieval basilica known as San Simplicio is Olbia's most well-known landmark.
The Museum of Archeology in Olbia has amazing displays that range from ancient antiquities to Roman religious practices. It is for people who wish to experience the region's traditional homes and buildings, as well as a collection of dolmens, menhirs, and nuraghes, for those who are interested in a little more knowledge about the artifacts they are witnessing.
For those interested in learning more about the island's religious past, there is one of the best-preserved Romanesque buildings in the area, the Basilica Of San Simplicio from the eleventh century, as well as the medieval Church Of St. Paul The Apostle. Then, fans of a more old kind of history should be satisfied with the Padres Castle and the remnants of both Carthaginian walls and a Roman aqueduct and forum.
The ancient megalithic structure known as Nuraghe is exclusive to Sardinia and cannot be found anywhere else in the world. The Bronze Age marks the beginning of the Nuragic civilization, which has been in Sardinia since the Neolithic period.
For individuals who like to walk and explore the area's more natural park, Fausto Noce Park and the River Park of Padrongianus are ideal.
One of Sardinia's most significant religious celebrations, the Festa di San Simplicio, is celebrated in Olbia every May in honor of the patron saint.
Fireworks, the Holiday of Mussels, the "Palio della Stella," a traditional Sardinian horse race to win the star, mass, and a procession through the town are all part of the festival.
Hotels for a stay in Olbia
In Olbia, there are numerous budget hotels, and low-cost lodging options, including flats, bed and breakfasts, and camping and caravan sites. You can discover several family-friendly luxury hotels in Olbia, ranging in price from luxury to cheap, and because it's a little less touristy, you'll typically receive more space for your money, which is ideal if you're traveling with children.
A good choice for travelers like you is Jazz Hotel. The hotel provides visitors with a wide range of hotel facilities, such as a flat-screen TV, air conditioning, and a minibar. There is also free wifi available, making it possible to access the internet.
4. Iglesias
While it is feasible to visit the area's many gorgeous beaches and bays while you are there, Iglesias is mostly known for its cultural and historical offers. It is situated in the hills about 7 miles inland.
Finding fun things to do and see in Iglesias is not difficult. Explore some local history and visit the top tourist destinations in this charming city. The Crown Of Aragon regarded it as one of the island's most significant locations. The amazing collection of structures and artifacts that are still standing offers fascinating insights into the area at that time.
The Monteponi Mine and Mining Art Museum gives visitors the ability to comprehend the key component of the city's economy. The region also had a significant mining sector.
Hotels for Stay in Iglesias
700 meters walking distance from Santa Chiara Cathedral and tucked away from Chiesa di San Francesco Church is Euro Hotel Iglesias. The historic "Museo dell'Arte Mineraria" is only a few feet away, while the Monumento a Quintino Sella is 750 meters away.
Offering a terrace, free parking, and self-parking. There is a short walk just a few minutes to the city center. Centro Storico Iglesias is easily accessible by car in a short amount of time.
The restaurant in the hotel offers a daily continental breakfast. Just a short walk from the hotel, Osteria Tastaddu serves dishes that are Italian, Mediterranean, Southern Italian, and Sardinian. The building features a bar, a lounge, and a sizable terrace. This luxury hotel Iglesias is situated 650 meters from the Iglesias bus stop and 55 kilometers from Elmas Airport.
Television, smoke detectors, and free wireless internet are available in the rooms for visitors' usage. You can take pleasure in the garden views. A separate balcony with furniture will make your stay more comfortable.
5. Oristano
Western central Sardinia is where the city of Oristano is situated. It is the principal city of the central region of the west coast. Although it doesn't have many famous sites, it is rich in culture and history, has beautiful buildings and lovely piazzas, and is still not very well known to tourists.
Once more, the main draw of this great location is its historical sites, particularly those of a religious nature. One of the most notable features of the city is the 12th-century St. Mary's Cathedral, which is surrounded by several churches, chapels, and cloisters, some of which date back to the Roman era. Together, this and the Tower of St. Christophoros create a potent testament to the city's earlier eras, illuminating its grandeur and architectural prowess.
This region would thrill you if you prefer lovely beaches to be as they were meant by nature. The Golfo di Oristano is a huge, sweeping bay with sand beaches, lagoons, and wetlands. One of the best sandy beaches in the region is San Giovanni di Sinis. Additionally, a few tiny offshore islands that are part of a marine nature park that is protected can be reached by boat.
On carnival, Sunday and Mardi Gras, a festival known as Sa Sartiglia, which has been held for more than 500 years, is one of the most well-liked draws to the city. Equestrian competition is taking place, with masked riders galloping through the streets around the cathedral brandishing swords to claim ribbons dangling above them.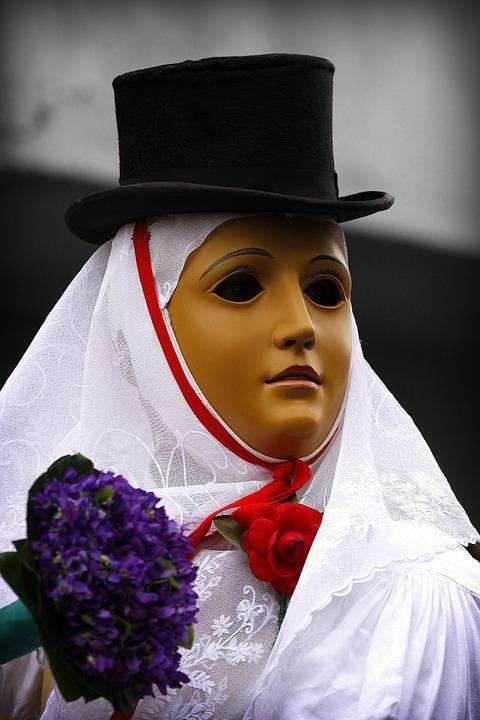 Hotels for a stay in Oristano
Oristano is ideal if you want a true Sardinian experience and a tonne of things to do. Hotel Il Duomo and Hotel Lido Beach are the best hotels and offer excellent central accommodations for city stays. Torregrande is close to the Hotel Lido Beach.
6. Golfo Aranci
Between Olbia and Costa Smeralda, to the south, is Golfo Aranci. Although the town is not the main attraction, the nearby Costa Smeralda Sardinia is significantly more expensive than this peninsula's beach and has prettier scenery.
The beaches are more about people having fun and unwinding in the surf and white sand than they are about being serene locations to top off your tan, though that is still absolutely feasible. Punta Pedrosa, Cala Sassari, and Cinque are the nearby beaches with the most significance.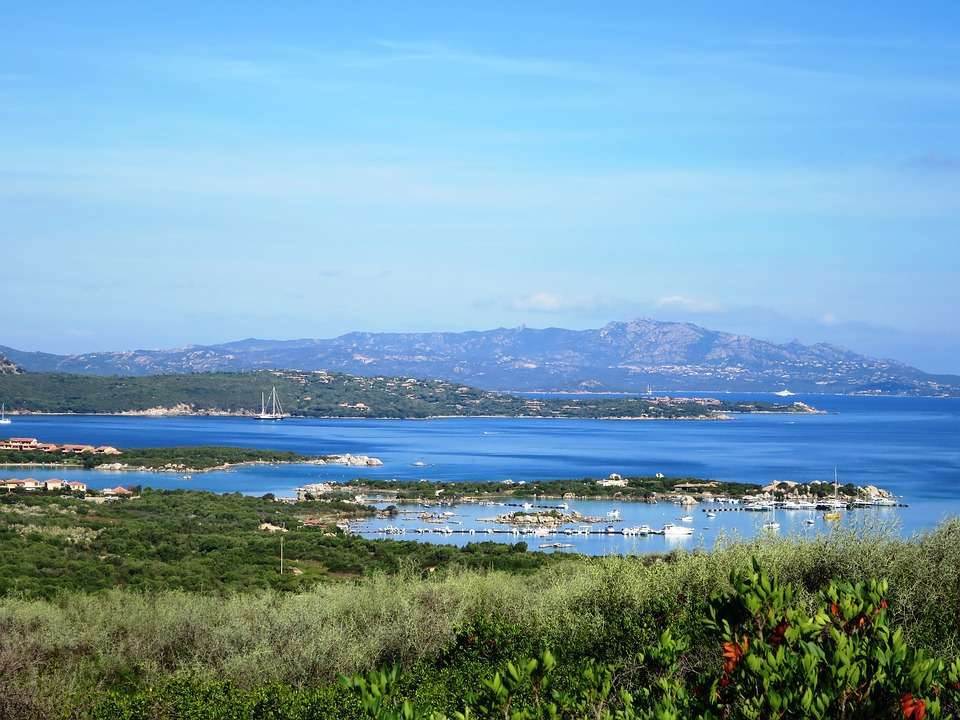 Many coastal hotels and villas. Spiaggia Bianca, Capo Figari, and boat rides along the coast are among the highlights. You might even see a few dolphins. In August, the neighborhood plays host to a sizable dance music festival. Cala Moresca, Nodu Pianu, Cala Banana, and Spiagge (Five Beaches).
Golfo Aranci offers a large selection of lodging options at all price levels and is less expensive than Costa Smeralda in northeastern Sardinia.
Hotels for stay in Golfo Aranci
A complimentary continental breakfast is offered each day from 7:30 AM to 10:00 AM at the Hotel Gabbiano Azzuro. Enjoy other leisure features like an outdoor pool and a hot tub or unwind on the private beach. There are also free wireless Internet access, concierge services, and babysitting available at this hotel.
7. Palau
Palau is a charming and energetic harbor town that serves as the entry point to the Costa Smeralda and the La Maddalena archipelago. Although it's not the finest for beaches, it makes a good adequate home base if you want to see a lot of the country or want to save money.
The best of the several sizable resort hotels in the neighborhood is the 5-star Capo d'Orso Thalasso & Spa. The 4-star Hotel Palau boasts superb amenities for a convenient location if you choose to stay in town.
8. Sant Antico
Sant Antico, another genuine island by itself, is situated in the southwest of Sardinia. Sant'Antioco is accessible from Cagliari via ferry or a one-and-a-half-hour journey in a car. It is a very attractive island with cliffs and lovely beaches that offers magnificent views.
Spend the day in Sant Antico exploring the city's museums, ancient cathedrals, and archaeological sites before heading to the area's stunning beaches for a dip in the water. You must be prepared for Sant Antico's vibrant nightlife, so make sure you get enough rest on the beach.
12 More places to stay in Sardinia
9. Santa Maria Navarrese
The seaside community of Santa Maria Navarrese, located on the southern edge of the Golfo di Orosei National Park, is becoming more and more well-liked as a substitute for Cala Gonone. It's a nice seaside resort with sandy beaches, a marina, a good selection of lodging, and a boat trip that leaves from the harbor and travels up the coast. Direct access to a private beach is provided by the Lanthia Resort.
10. Alghero
For a vacation that combines the city and the beach, Alghero is the ideal location for numerous Nuraghe, or traditional, authentic Sardinian homes, which are also dispersed across the region and are available for exploration. Between Piazza Sulis and Porta a Mare, there are sea walls and bastions. Past Maria Pia, a length of the coast covered by the Porto Conte National Park, which includes little protected bays like Bombarde and Lazzaretto, may be found.
11. Porto Pino
On the southwest coast, Porto Pino is a tiny vacation community with sizable lagoon lakes and expansive dunes. With a small number of restaurants and amenities, it is a straightforward and family-friendly location. The beach life attracts a lot of daytrippers in the summer because of its famed natural beauty.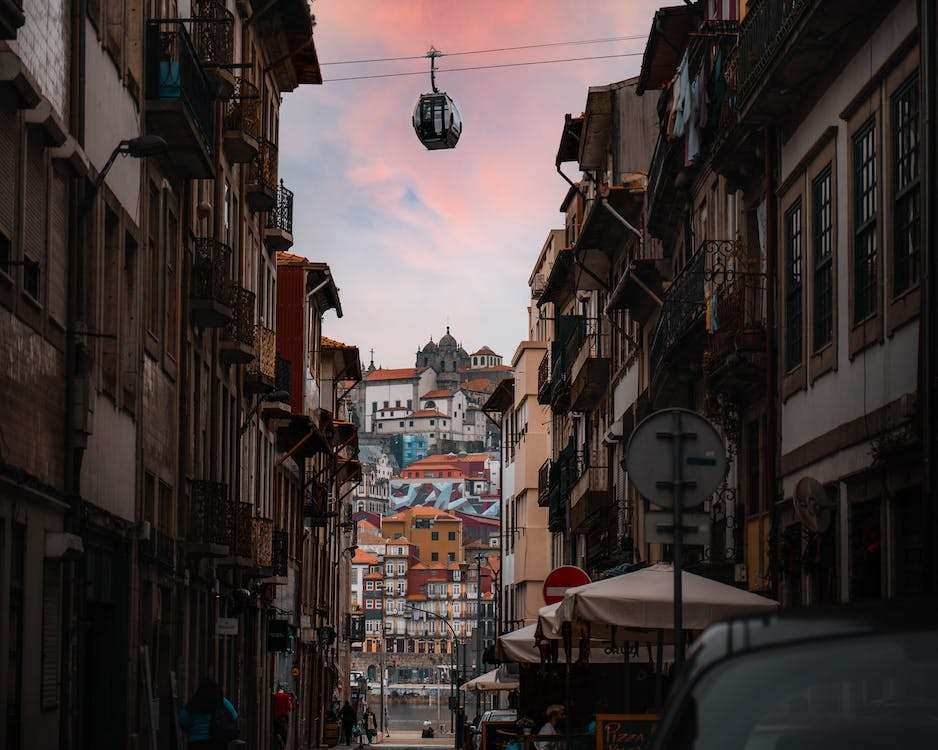 Sant'Antioco and San Pietro, two sizable islands, are located immediately off Sardinia's southwest coast. The former is the larger and is accessible by car thanks to a causeway that connects it to mainland Sardinia. Despite being more quieter and less popular, it contains the same salt pans and sandy beaches as the shore opposite.
12. Costa Rei
If you want quick access to gorgeous beaches, stay at Costa Rei. In addition to being close enough to Capo Ferrato, Costa Rei, Scoglio di Peppino, Sant'Elmo, and Spiaggia di Cala Monte Turno, the main beach is suitable for people who simply wish to laze around on the sand for the entire day.
Quieter Capo Ferrato is located on Costa Rei's northern tip. With its modest oceans and gently sloping shorelines that are great for children or families who want some quality time together at a moderate cost, Osta Rei is suitable for beach lovers wishing to relax.
13. Neptune Grotto
In the northwest of Sardinia, 40 minutes from Sassari, is Neptune's Grotto, a truly magical location that you must visit if you want to take stunning pictures. There is a breathtaking bluff from which you can see the entire Mediterranean coastline.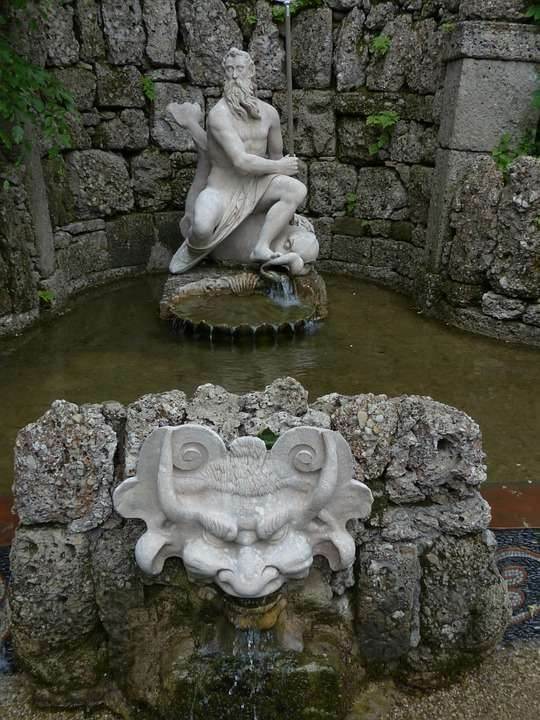 14. Badesi
The endless (well, 20km) sand beach at Badesi, which is bordered by vineyards and juniper plants, is located east of Castelsardo. The beach here, which is Blue Flag certified and is divided into Li Mindi and Li Junchi, has organized areas and watersports, making it ideal for families. In the summer, a carnival is held there.
The extensive Badesi Beach is located between Castelsardo and Isola Rossa. Le Dune Resort & Spa offers family-friendly entertainment and is hidden behind Li Junchi beach.
15. Isolo Rossa
Isola Rossa, a modest fishing community on a rugged coastline called after its tiny island, is located not far from Badesi. For those who don't like to feel too isolated, it makes an excellent base because it has a protected marina and one kilometer of the town beach.
The west-facing beaches in this area are well-liked by fans of fishing, diving, and other water sports as well as by surfers. There are numerous boat tours, undiscovered coves, and hiking routes. Although it is peaceful, there is still a lot to accomplish. Additionally, a little distance away on the route to Paduledda is the sizable Acquafantasy, which is ideal for children.
16. Santa Teresa Gallura
A small but bustling modern harbor town called Santa Teresa Gallura may be found in Sardinia's far north, next to the island of Corsica. A transportation hub, it offers boat rides to La Maddalena and along the coast, as well as ferries to Corsica and mainland Europe.
However, it is more than simply a port town; nearby are some fantastic beaches and a cosmopolitan bar culture that comes alive in the summer. The local beach Rena Bianca, which has Blue Flag sands and is surrounded by a watchtower, is only a short stroll away.
The Resort Valle dell'Erica Thalasso & Spa and Colonna Grand Hotel Capo Testa are two of the area's top luxury hotels. The Capo Testa, a peninsula connected by an isthmus and containing magnificent rock formations and beaches, is located west of Santa Teresa Gallura.
17. Cala Di Budoni
One of the most well-known beaches in the region is Cala di Budoni, which is known for its fine, powdery sands and shallow, turquoise waters. It's a sizable beach with room for amenities and watersports.
The village and resort of Budoni, which has a relaxed yet energetic vibe in the summer, is hidden behind the trees and brush. There are numerous 3-star inns and lodges, and Camping Village Pedra & Cupa boasts first-rate amenities. The smaller beaches at Porto Ainu are not far from Hotel Budoni Beach.
The starting point for boat tours in the area is Porto Ottiolu, a charming marina town a few kilometers to the north. It's only a short stroll through the trees from Hotel Baia del Porto to the beach, which isn't too awful either.
18. La Caletta
The small seaside fishing town of La Caletta has a culture and atmosphere that many purpose-built resorts lack. It features a sizable sandy beach and is popular for kiteboarding and windsurfing in the summer, which generates a lot of buzzes. Hotel Residence Hibiscus is conveniently located and cozy. One of Sardinia's most picturesque hilltop villages, Posada, is located a few miles inland.
19. Cala Gonone
Cala Gonone is a resort that was developed specifically for tourists, and it offers lots of boat cruises along the breathtaking coastline. Mountains encircle the settlement, which is reached through a tunnel. A sandy beach, a promenade, a wide range of lodging options, and amenities are all present.
The opportunity to explore the beautiful coastline, whether by boat, kayak, snorkeling, diving, climbing, canyoning, or hiking, is the main draw. There are numerous undeveloped beaches as well as gorgeous caverns and grottoes that are only accessible by boat. Cala Luna, Cala Mariolu, and Cala Goloritze are highlights.
20. Arbatax
A little harbor village called Arbatax offers boats to mainland Italy. The region is largely recognized for its characteristic red sandstone formations, the picturesque Capo Bellavista landscape, and mussel farming.
At Cala Moresca, di Orri, and Cea, there are more sandy beaches. The harbor offers boat tours to the Cala Gonone coastline. Arbatax is a fantastic option for individuals seeking a sense of place, shopping, and affordable dining because it is close to Tortoli, the area's largest town.
Wrapping Up
Sardinia is the second-largest island in the Mediterranean and includes distinctive historical landmarks like Neolithic stone monuments and Bronze Age nuraghi. The entire island of Sardinia is covered in green mountains and breathtaking white sand beaches.
White sand beaches and calm blue waters are the greatest in the Mediterranean. Over 600 beaches may be found along the more than 1000 kilometers of coastline, and the majority of them have perfect sand.  Don't miss a trip to the interior of Sardinia to experience the real Sardinia; the island is more than just sun and sand.