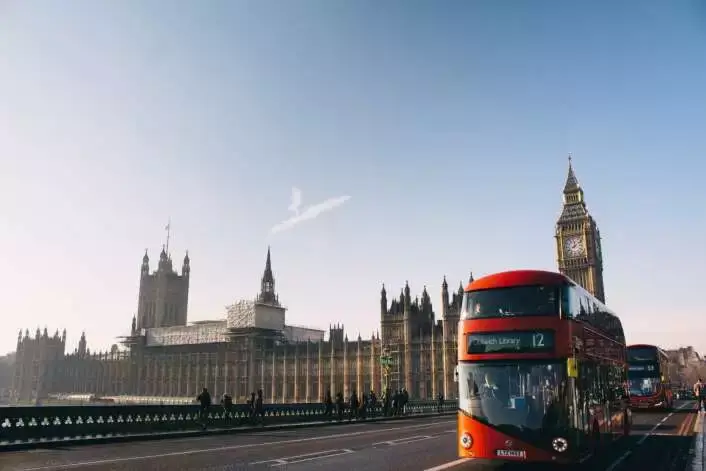 Most folks think moving to the United Kingdom means settling in London, in the city bustle and enchanting neighborhoods. However, if you consider leaving the capital, it opens up a vast new area where you can settle.
The United Kingdom is known to have top-notch education with excellent care for career prospects. These are two reasons why most Indian students want to study abroad, especially in the United Kingdom. However, the benefits of studying and living in the UK don't end here. Instead, the benefits list gets much longer than all other major cities in the UK.
After reading this article, you will find the best place to live in the UK for Indians.
Best Place to Live in the UK For Indians
If you wish to study abroad in the UK, you must consider some factors before choosing your place to stay. You will have to think of affordable cities with the availability of jobs and incredible diversity.
When deciding to choose the city to live in and work in within the UK, you have to be very particular about the city you choose. Even if you are looking for cities in the UK as a student, you will have to look for the transport availability and the property prices.
Let's not waste any more words and look into some of the best cities in the UK for Indians.
1. London
This city is the capital of England and the largest city in the United Kingdom. Not only this but this multicultural city is known to be the biggest city in all of Europe. This city welcomes large communities of people, which is almost 2000 years old and has a vibrant history.
London is a bit expensive city, but in the end, the time you will spend in this city will be worth every penny you spend here. On top of all these, London was ranked among the top city in the world for best student cities for two years in a row.
North London can be an excellent place for students. This UK city has about 40 universities which offer courses in various subjects. In addition, most universities in this city were awarded gold for their teaching experiences, and it excels at the top of the list for their quality of education in the undergraduate, postgraduate, and foundational courses.
However, if you are looking to stay in central London for employment opportunities, we must tell you that this city is the financial capital of the entire world. So, getting a job here is not that hard. Moreover, you will find that many well-known companies like the HDFC, BBC, and Unilever had their headquarters in this city.
However, the apartments in London can be pretty expensive, but you will get in touch with beautiful neighborhoods that offer distinctive style and character. In the sight scene, you can find Lewisham, which is a London borough in South London. Also, more than 100,000 Indian people reside in the East Midlands of London, and over 150,000 Indians in the West Midlands of London.
Perks Of Living in London
Home for most communities

A vast city with broad culture and rich history

Have plenty of green spaces for you to start with

Average property price

Endless job opportunities throughout the entire city

Excellent transport facility
2. Birmingham
Though the city is the second-largest city in the United Kingdom, it is not much known to people who migrate to the UK. But, indeed, this city is a great city, especially if you wish for a start-up.
Birmingham has even more kilometers of canals then than Venice. So, there are plenty of canal-side dining restaurants and other shopping malls, museums, and art galleries. On top of this, Birmingham is an affordable city where you can settle down from the Leady Edgbaston and Harborne to the neighborhood of Bourneville (home of Cadbury's chocolate).
Moreover, the city center has access to many rural areas, including Cannock Chase and the famous Malvern Hills. International students can pick these cities up for their educational purpose since the transport is also easy and the cost of living is not too high.
Perks Of Living in Birmingham
The cost of living is not high.

Excellent job market

It is a developing city, so many jobs are offered.

Well connected with another big city in the country.
3. Edinburgh
This Scottish capital is ranked among the top 16th in terms of best student cities in the world. Not only this, but it also ranks 12th for student view and experience. This is one of the best places you can live in the UK. It has a rich history, and you will also find many hints of modern diversity.
Though Edinburgh is not the largest city in Scotland, it has been Scotland's cultural and spiritual heartland. Moreover, Edinburgh is a port city, which has a stunning beauty in the seaside towns. This city stands at the top of the list of best places in the UK because it has a relevantly low crime rate and gives a high level of educational opportunities. It is a great place to live for students since they can learn about the vast culture that stays here and not to mention this city has excellent universities. So as a student living in this city will fulfil almost all aspects of your career.
Edinburgh is the best place to live in the UK since it is famous for its cultural festivals, including the Edinburgh International Festival and the Edinburgh Fringe.
Perks Of Living in Edinburgh
Walkable city

Harry Potter fans will find their destiny in this city

Perfect for family

It has many scenic spots with hiking trails

Easy transport system

One of the safest cities in the UK

Quality education

Average property price
4. Glasgow
It is the largest port city in Scotland and ranks among the top 50 list of the best student cities in the world. It is one of India's most loved places due to its vast culture, quality of education, and friendly locals. Not only this, but Glasgow city is well known as the world's friendliest city.
This vibrant city of Scotland has even been named the UNESCO city of music. If you are a die-hard music lover, this city is for you. It stands among the best places to live in the UK. Happiness and cheering in this city are ordinary, so you can happily enjoy the tranquility of this city's local parks.
Glasgow is very popular among international students since it withstands some of the best universities. It also has University Strathclyde and Glasgow Caledonian University, the city pioneers for Glasgow. Moreover, the city has been delivering outstanding students since the 15th century.
This city offers average property prices with a meagre cost of living. So, if you are a student looking forward to a city for studying but cannot afford high living, then Glasgow is the city for you. Glasgow is for young professionals looking for a job who want to settle in the UK, so you must rethink this city.
It has some successful big businesses and is also a growing hub for fresh entrepreneurs. The income ratio in this city is excellent. You can even find new successful companies here. It includes a fair share of big companies like Clyde Space, Mind Mate, and Data Lab. Join these companies and start your career in the best city in the UK.
Perks Of Living in Glasgow
Educational success

High employment opportunities

Average property price than any other large UK cities

Loch Lomond National Park is in the city center.
5. Manchester
It is United Kingdom's most famous city and has been on the front bench of British culture and identity for a long time. This city brings full of restaurants, shopping districts, and nightlife. The fun you can have in this city is incomparable with other beautiful cities in the UK.
It is not only a trendy area for young families, but it stands among the top for quality education seekers. Manchester is known to grow its economy mainly from manufacturing and media. It offers jobs almost to every city dweller. In terms of house prices, this city has very affordable homes where you can stay for your professional and educational life.
This city is attractive and has many affordable places from where you can kick-start your career.
Perks Of Living in Manchester
Restaurants, nightlife, and independent shops in the city center

You can gain knowledge of the modern British culture

Great universities

Relaxed place, best for nature lovers

Employment opportunities
Bottom-Line
If you wish to move to the United Kingdom, you must choose your city wisely. Choosing the city for your living can significantly impact how your career will evolve.
The UK is the best in terms of employment opportunities and education. But again, you must overlook the cost of living especially if you have an average income. Searching for cheap places or average property prices in London can be challenging, be it West London, Southwest London or Southeast London.
However, you can always check for other cities outside of London. It is not the only option you have got in the UK. After reading this article, we hope you have gained knowledge about some of the most affordable places in the United Kingdom for both your education and professional life as an Indian.
Also read: