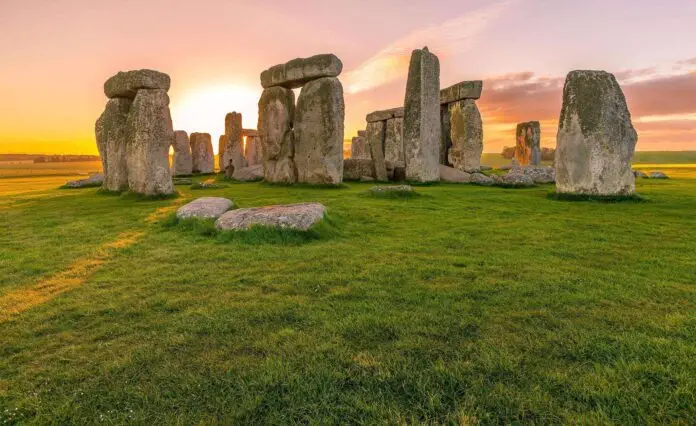 As a perfectly inquisitive traveler, you are always ready for all sorts of marvelous adventures. Then it is absolutely sured that you will be more than willing to discover some of the most fascinating theories about the mysterious 5000-year-old Stonehenge. So, what better way to go on this fabulous trip than from the gorgeous UNESCO world heritage site of Bath?
The actual distance from Bath to Stonehenge is just 35 miles by road. Hence, all you need is just the right amount of information and around an hour to drive between the two historic sites.
Insight into the Travel from Bath To Stonehenge
Stonehenge and Bath are some of the biggest West Countryside Sights. Therefore, there is every possibility of combining both of them into a classic day trip. The Ancient Monument that has intrigued many and the beautiful Georgian city are two places that can be visited and enjoyed by visitors who wish to travel independently or would prefer public transport.
If you wish to visit some of the nearby places from Stonehenge, then we should suggest you take a trip to the attractive town of Salisbury plains or the hill fort ruins of Old Sarum. Moreover, if you are in the mood to explore further, then you can consider staying overnight at any of the lovely places to stay near Stonehenge.
What is Stonehenge? Interesting Facts and Brief History
As one of the most famous sights in Britain, the ancient stone circle of Stonehenge leaves many visitors with more questions than answers. There are so many different theories relating to the ancient monument's function and its mysterious past, that it has left many historians with little information on the actual reason for its existence.
Some of the known interesting facts about Stonehenge are as follows:
Stonehenge can be found on the spot of a series of circular monuments that were constructed between 3000BC and 1600BC.

The Stones are made from Earth and Wood. The stone circles are arranged in such a way so that it is aligned with the solstice rising sun.

Some stones were bought from Marlborough Downs and some as far as Wales.

Stonehenge is also part of a larger landscape that includes various burial mounds, Neolithic long barrows, and Wood henge.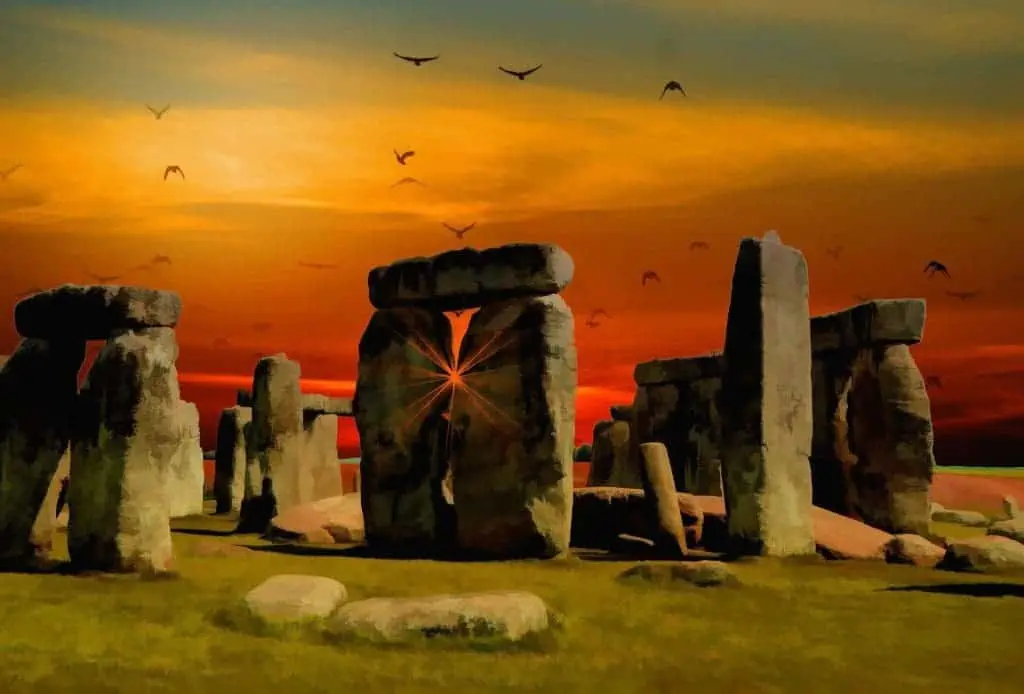 Who Manages the Stonehenge Monument?
Stonehenge Monument being a British Cultural Icon is primarily owned by The Crown. However, it is managed by the English Heritage. The surrounding area of the Stonehenge Monument is owned by the National Trust members.
All members of the English heritage and National Trust are admitted free of charge. All other visitors are required to book tickets in advance from English Heritage.
Since the site has introduced a new visitor centre, they are able to attract visitors in large numbers. So many are not pleased with the commercialization of the historic attraction. No one is allowed to touch the stones but is allowed to take advanced special permission to walk within the stone circle.
The City of Bath – An Overview of the Beautiful Georgian City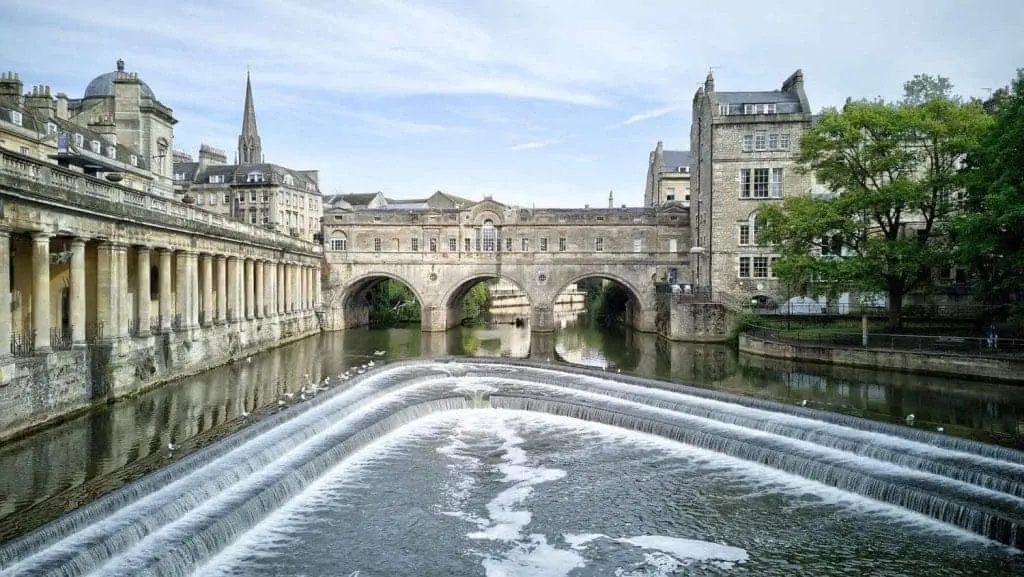 The City of the Bath is the largest city in the county of Somerset, England, and is one of the best places to visit among the 15 splendid trips from London. It is a place filled with gorgeous Georgian architecture and is also a designated World Heritage Site. There are many lovely things to see and enjoy in Bath. The best things to do in the city of Bath are as follows:
1. Take a Walking Tour of Bath
Visitors are encouraged to take a walking tour of Bath using an expert guide. You would love the idyllic streets and the beautiful buildings that are made from Bathstone or you can wander by the River Avon and cross the Putney Bridge to visit the Abbey. You can stroll across the Jane Austen Centre to discover the awesome secret of Bath's most famous resident, Jane Austen, the author of many splendid romance novels.
2. Visit the Ancient Roman Baths
A must-see attraction, the Ancient Roman baths date back to 40 AD and are said to have had many ancient Romans visit for relaxation and healing. You can visit the Pump Rooms and drink the warm water that is known to have healing qualities.
Fun And Easy Ways to Travel From Bath To Stonehenge
If you are wondering about the most fun and easy ways to travel to Stonehenge from Bath then you need not worry as this article will give you an insight into different ways to make the Stonehenge trip both memorable and fun.
1. Travel to Stonehenge from Bath by Public Transport
Many are of the opinion that traveling from Bath to Stonehenge by public transport is the perfect way to reach the lovely destination. Your journey will begin with a train ride from Bath to Salisbury railway station. After which, you can hop on any of the buses at Salisbury. There are various special bus services such as the Stonehenge Tour Bus that travels to the monument directly and also have stops at the Old Sarum.
The entire journey from Bath to Stonehenge will take around two hours. This is the most convenient and time-efficient way to visit the prehistoric monument for visitors staying at Bath sans a car or who just do not want to drive. Alternatively, it is also possible to book a special coach or hire a mini-bus for trips from Bath to Stonehenge.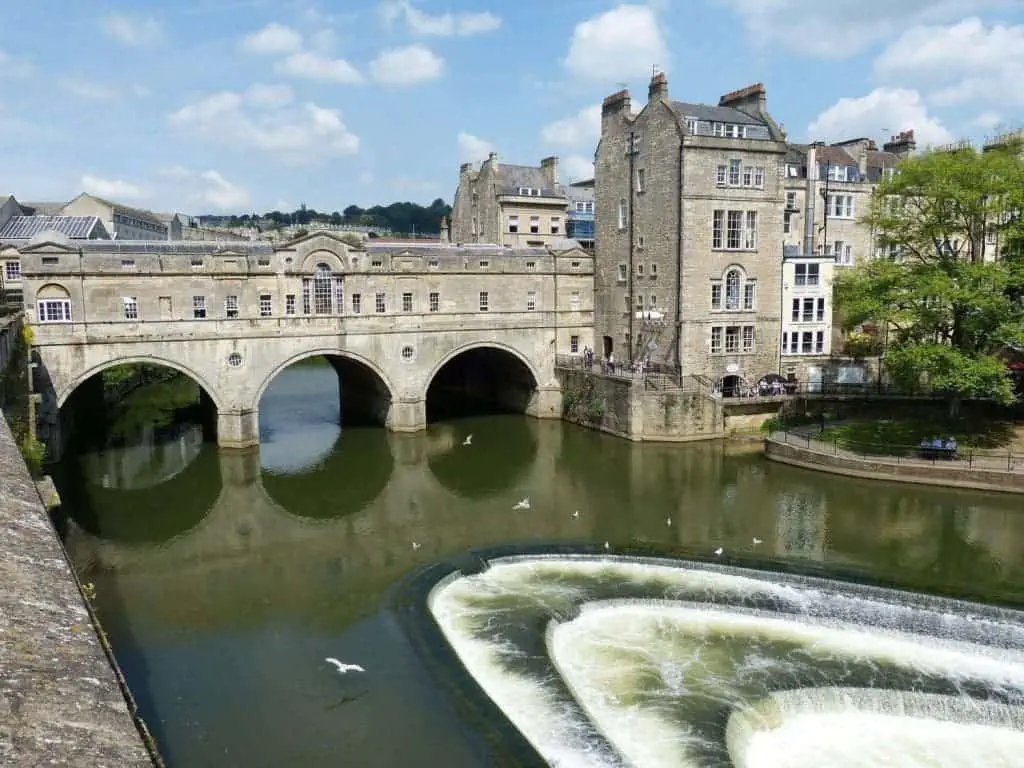 2. Take a Fantastic Coach Tour From Bath To Stonehenge
Those visitors who prefer to take Stonehenge Bus Tours from various companies have the following different options:
An exclusive and straightforward trip to Stonehenge only.

A Coach tour with an audio guide that includes a drive through the scenic villages

There are full-day tours which include another stop at a pretty village of Lacock.
Travellers can choose the option that will suit them the most and pay accordingly as prices will vary depending on the type of tour.
Things to Note Before Taking the Coach Tour from Bath to Stonehenge
Check and see if the tour price is inclusive of entry to Stonehenge.

Certain Coach Tours will expect the travellers to buy their own ticket on arrival.

Always advisable to book the tour in advance either online, by telephone, or in Bath Tourist Information Office (near the Abbey).

All tours depart from Central Bath which is very close to the Abbey.

All visitors are advised to check the latest information on the tour operators to avoid any last-minute hassles.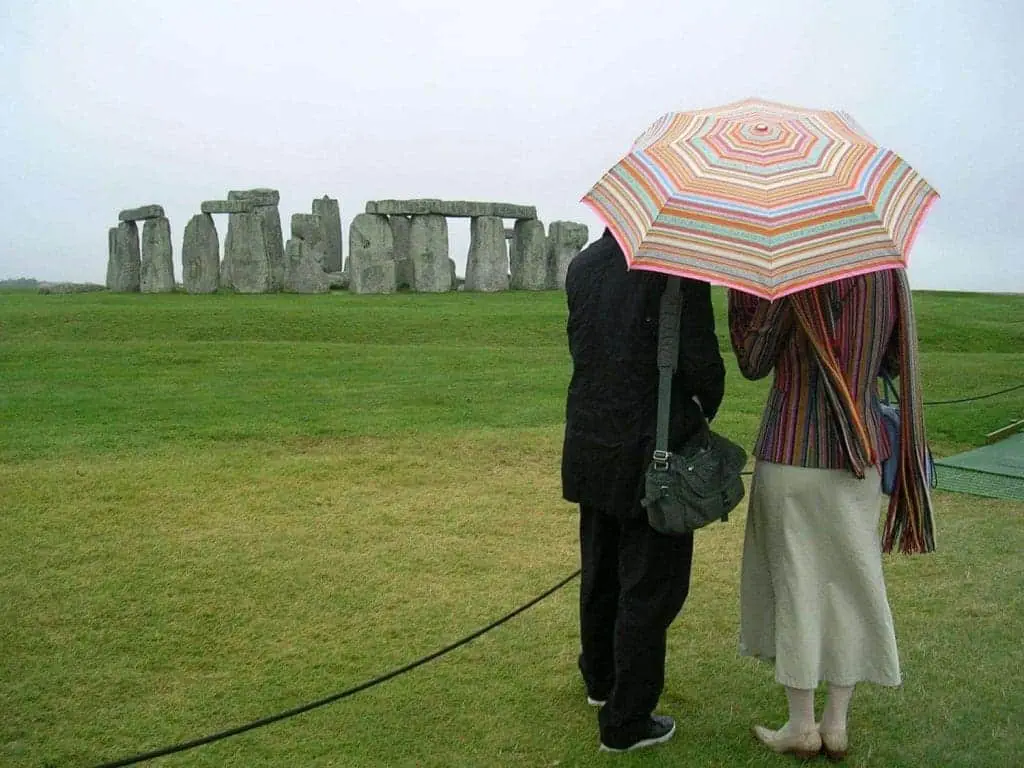 The following are the Coach Tours operating for all trips from Bath to Stonehenge:
(a) Scarper Tours
The highlight of Scarper Tours is that they offer daily tours from Bath to Stonehenge. The scenic tour departs from Terrace Walk in Bath and lasts for nearly four hours. They give the visitors two hours to spend at the historic monument. All tickets offered by Scarper tours are inclusive of entry to Stonehenge. Tour cancellations are allowed prior to departure but only partial refunds are given as the admission fees are deducted .
(b) Mad Max Tours
A variety of scenic tours are arranged by Mad Max Tours on most days of the year. There is a full-day trip that includes a visit to Stonehenge, Avebury, and the National Trust Village of Lacock. The coach tour bus generally leaves from North Parade at 8.30 am.
An interesting feature of Mad Max Tours is that they operate tours of the Cotswold. The Cotswolds tour is an expensive 'special access' evening tour to Stonehenge. An excellent way to see more of the surrounding areas if you have enough time on hand.
(c) Stonehenge Guided Tours
The tour operators have full-day tours that depart from London to Bath and Stonehenge. Apart from that, they also arrange half-day tours from Bath to Stonehenge, Woodhenge, and Lacock.
3. Experience An Alternative to Stonehenge at the Stanton Drew Stone Circle
Stanton Drew Stone Circle may not be Stonehenge but definitely is an alternative. Those wishing to experience the stones in a close setting would love to know that this truly proves to be a wonderful second choice.
Nothing can beat the fact that it is away from the tourist crowds and is placed beautifully in a rural setting. Although you might be the only visitor there, you would be enthralled by its charm or beauty.
Stanton Drew Stone Circle is located in the garden of a village pub named 'The Druid's Arms" and can be found at the west of Bath which is very close to Chew Valley Lake.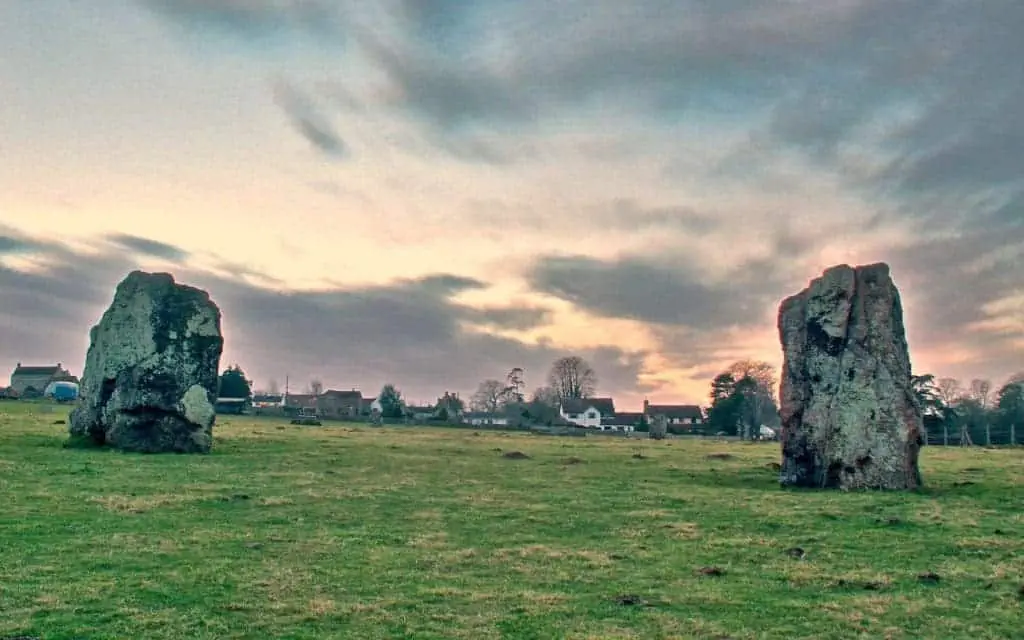 Places to Stay Near Stonehenge
The most worthwhile option while planning your Bath Stonehenge travel itinerary would be to include an overnight stay near the stone circle.
By arranging to stay near Stonehenge, you would find it extremely convenient to visit the historic monument either in the early hours or late night evening. You can explore the following places to stay and have a great time:
Holiday Inn Salisbury plain- Stonehenge

Mill House B&B – A lovely countryside stay complete with a garden in the Berwick St James village.
All travellers who prefer public transport are advised to stay the night in Salisbury and travel to Stonehenge by bus.
Takeaway
As a majestic, magnificent, and mysterious UNESCO Heritage site, Stonehenge is a monument filled with secrets. Questions such as "What are the stones doing here?" or "What is their true purpose?" tend to make us wonder.
So, the next time you are on a visit to Bath we encourage you to have an upgrade option that could include this wonderful English Heritage Site. It is assured that the trip from Bath to Stonehenge would give you an opportunity to ponder, wonder, and explore to your heart's desire.