How to style chunky loafers? People sometimes ask this, believing the idea of wearing a chunky loafer applies only to edgy and emo looks, but no. 
You can style Chunky Loafers with almost anything. Whether you want to look chic, cute or classy, you can style chunky loafers with many outfits and aesthetics.
These lug sole loafers are also durable with their rubber soles and perfect for your wardrobe.
5 Insights On How To Style Chunky Loafers
1. How To Style Chunky Loafers With Pants
Chunky loafers and pants are the perfect combinations if you know how to style them correctly.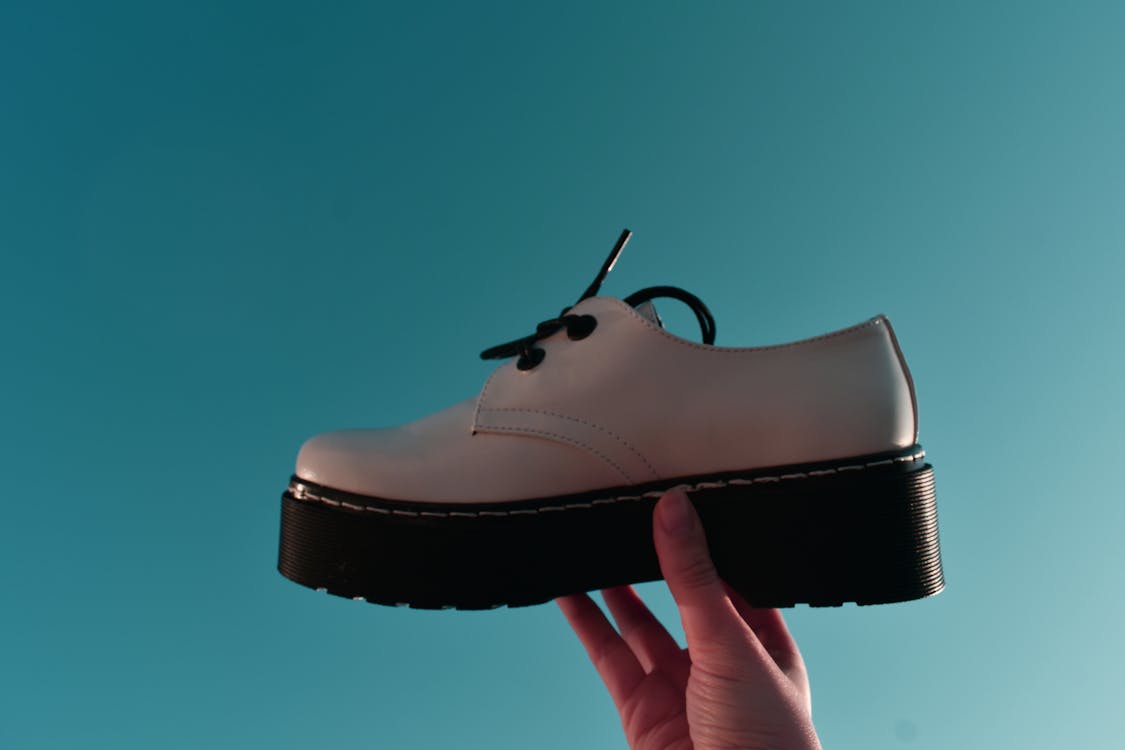 1.1 How To Style Chunky Loafers With Baggy Jeans
Pairing baggy jeans with loafers may give either a chic or a retro look, and that may depend on how you decide to accessorize the outfit.
In winter, you can also recreate the iconic look of Judd Nelson in his trench coat in the ending scene of The Breakfast Club in a chic way. 
Pair your jeans and chunky loafers with an oversized denim jacket. Wear a trench coat on top, or you may add a twist to the original by wearing a leather overcoat instead.
If you want a chic look, wear your denim, preferably blue jeans, with a button-down shirt not tucked into the shirt.
Wear a sweater on top of the shirt to add more edge, and take your favourite sling bag and wear it crisscrossed or on the side.
1.2 How To Style Chunky Loafers With Denim Shorts
Pairing shorts and loafers gives a cool and edgy vibe that looks visually pleasing in its unique way. The style is casual and comfortable, and wearing chunky loafers adds a chicness to the outfit.
For example, wear chunky loafers with ankle socks, denim shorts and a tank top. Wearing a blazer on top and adding earrings and necklaces will also add flavour to the outfit. 
This outfit idea is perfect for a casual and sophisticated look, making the outfit look both relaxed and refined.
1.3 How To Style Chunky Loafers With Smart Pants
Pair chunky loafers with Smart Pants to make your outfit look chic and less typical. Wearing loafers with Smart Pants will add more essence to the look and make you look young and fashionable.
Pair ankle-length pants with your loafers to make the outfit not look droopy. Wear your favourite blouse or T-shirt on top and a bag to match the look.
1.4 How To Style Chunky Loafers With Straight-Leg Jeans 
Straight-leg jeans with chunky loafers give the perfect, classy office outfit vibe. Wear an oversized button-down shirt loosely tucked in one side of the straight-leg jeans. Pair this with your favourite chunky loafer without a sock or a no-show sock.
Finish the look with a simple necklace, a watch and your favourite bag to carry your stuff. You may also wear skinny jeans with this outfit.
1.5 How To Style Chunky Loafers With Leather Trousers
Pairing chunky loafers with leather trousers creates the perfect fusion of a modern and versatile fit, giving off a stylish fusion of edginess and comfort. 
For example, you may try a black-on-black outfit for a bold, cool and clean look. Wear chunky loafers and pair them with black leather pants, a black top and a blazer. 
Additionally, you can wear a black belt to add an edge and a black purse as the final touch. This combination allows you to make a bold fashion statement while staying comfortable and on-trend. 
2. How To Style Chunky Loafers With Dresses
Dresses and loafers are the cutest pair with a versatile range of looks based on your combination.
2.1 Mini Dresses
A mini dress paired with chunky loafers is the cutest combination. This outfit combination will give off a youthful and preppy look.
For example, pair a black mini-dress with some black chunky and preppy loafers. Wear this outfit with ruffled ankle socks or a sheer black tight. You can also wear, rings, necklaces and your favourite sling bag to make the outfit more finished.
2.2 Maxi Dress
Paring a maxi dress with chunky loafers gives a chic and cool vibe to the person. The ingrained femininity and girliness of the dress are wonderfully balanced by the chunky loafers to add some chic vibe. 
Furthermore, you can wear a leather jacket, a pretty ankle-length sock, and a handbag of your choice to add extra spark to the outfit.
Top it off with a pair of sunglasses and ooze out your confidence and personal charm wherever you go.
To obtain a sweet-girly outfit, you may wear your chunky loafers with a pastel-coloured dress. Add a gold chain pendant necklace to complete the look.
3. How To Style Chunky Loafers With With Skirts
3.1 Mini Skirt
Styling a mini skirt with a pair of chunky loafers usually gives a trendy and youthful appearance. 
Whether it is a plain or plaid mini skirt, pair an ankle-length sock with a blouse or t-shirt of your choice. It is a guarantee that you will have the prettiest little outfit. 
If you are worried about the colour scheme, a quick tip is to pair them with a white top. White top is so versatile that you can rarely go wrong with it.
You may also pair the outfit with tights and knee-high socks.
3.2 Maxi Skirt
For those who want a relaxed yet pretty outfit, or a bohemian-type outfit, pairing a maxi skirt with loafers is the perfect fit. Though it may seem like an odd pair, this outfit combination is visually appealing.
You may either take a black fitted leather skirt or a flowy flared skirt, the combination will be spot on.
For example, wear chunky loafers with a maxi skirt, a simple top and an oversized blazer or long coat for a perfect and cool bohemian outfit. Finish the look with a sling bag on the side along with your favourite pair of sunglasses.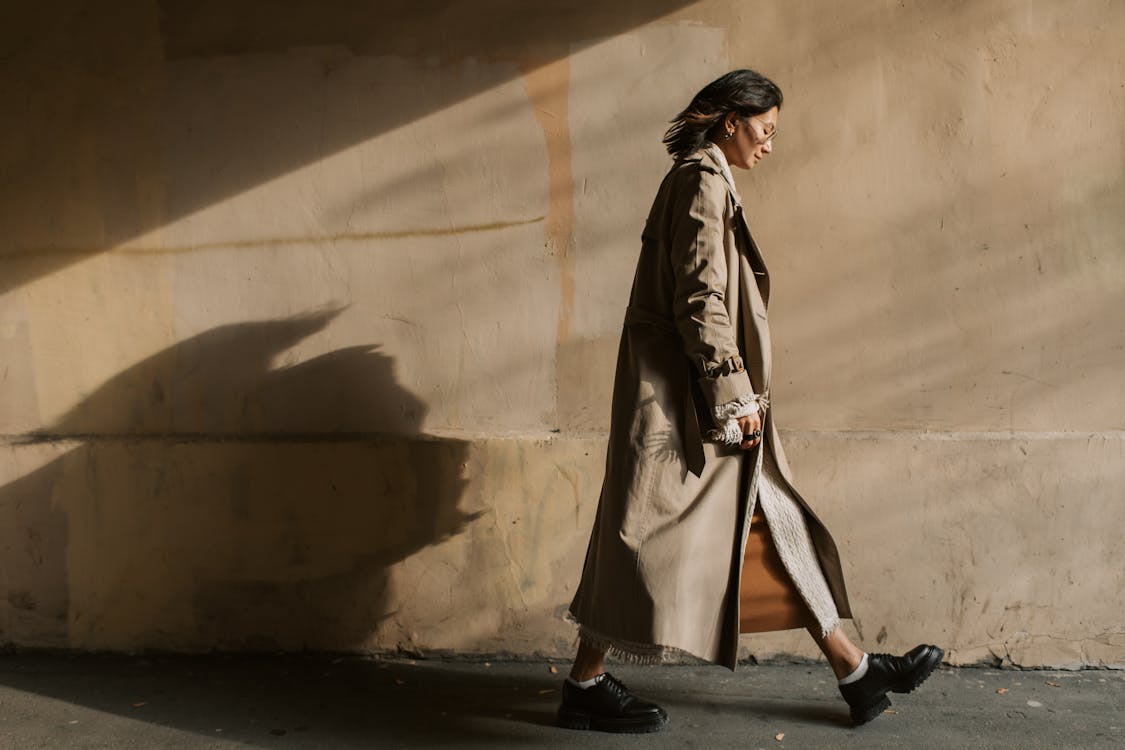 4. How To Style Chunky Loafers Based On Season
4.1 Chunky Loafers Outfit For Summer 
During the summer season, we want something cool and refreshing that may remove or reduce the heat. This logic not only applies to food but to outfits as well. 
We want an outfit that we can breathe in and control the sweat. For example, pair a white mini-flared dress with your favourite chunky loafer for a perfect summer date outfit.
Take a big claw clip to tie your hair in a bundle for comfort and fashion.
Also, keep in mind that dark colour absorbs the heat and will produce more sweat, so don't forget to wear light-coloured outfits for a refreshing summer day.
4.2 Chunky Loafers Outfit For Winter
Boot loafers are the perfect shoes for the winter months.
Take a turtle neck and a pair of straight-leg jeans, and wear an oversized sweater on top for warmth and style. Finish the look with black loafers and accessorize it with your favourite purse and jewellery.
4.3 Chunky Loafers Outfit For Spring 
Chunky loafers are the perfect shoes to elevate your spring style. They are also the prettiest comfort shoes to add to your closet.
For example, you can pair your favourite pastel and flower-printed flowy dresses and tops, and pair them with ruffled ankle socks and chunky loafers. Buy some bouquets from your favourite local flower shop and enjoy the spring breeze. 
4.4 Chunky Loafers Outfit For Fall
Last but not least, we have the fall season outfits. Fall and chunky loafers are match-made in heaven. You can go two ways with the look, i.e. Academia or Edgy.
The colour palette works around grey, black and white for an edgy aesthetic. Pair a black mini dress with an oversized leather jacket. Wear a black sheer tights with your chunky loafer and your favourite bag.
Along with this outfit, you may also wear some heeled loafers to add to the edginess.
Loafers are the shoes of Academia. Pair a plaid skirt with ruffled ankle-length white socks, a button-up shirt, a cardigan, or an oversized sweater. This outfit will make you look both sophisticated and refined.
5. How To Style Chunky Loafers With Socks
Pairing these two is the end game. The vibe of an outfit paired with chunky loafers can change completely with the type of socks, leggings, and their colours and lengths.
Loafers with sheer tight usually create an edgy look, and for a cleaner look, no-show or ankle socks are the most recommended.
Also, we should not miss out on the legwarmer and chunky loafers pair. When legwarmers are paired with loafers while wearing a mini skirt or dress, it gives a nice and fresh vibe and interestingly adds a sense of completeness to the look.
Conclusion
Chunky loafers, ranging from your classic penny loafers to your iconic Mary Janes, are undoubtedly "the" closet staple that can go well with all kinds of aesthetics and are adaptable to all kinds of seasons.
In this article, we discussed a few details on how to style these shoes with different types of pants, skirts and seasons.
Click here to read more related articles.