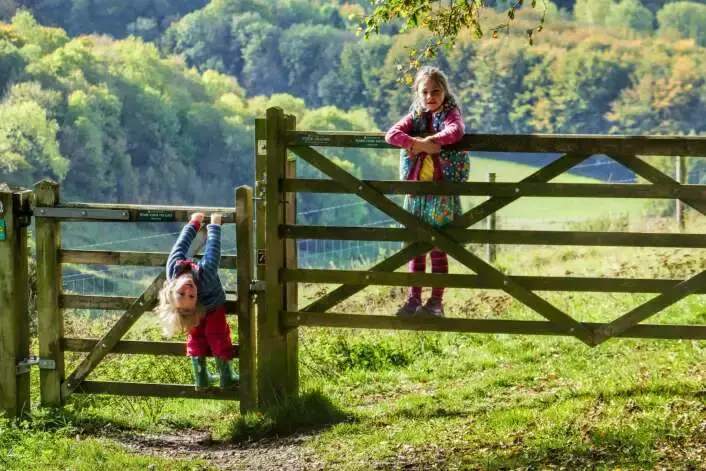 Dorset is a beautiful county situated on the English Channel coast. It is an amazing tourist attraction with many wonderful places.
Why not plan a trip to Dorset in your coming holidays!! As there are many wonderful places to visit in Dorset.
We are here to help you discover some of the best places to visit in Dorset. It will help you enjoy your vacation and have an unforgettable experience visiting this place.
Why Is Dorset Famous For
Each place is unique, and we cannot compare the beauty of any of them. They may be natural or manufactured. Similarly, Dorset is also blessed with some amazing spots that will make you love this place.
Dorset is famous for its Jurassic coast, natural limestone arch, sandy beaches, dramatic cliffs, green valleys, wooded hills, rock pools, hiking trails, and iconic sights.
The quality of life lived by the people here is very high here. It has a deeply rooted history and mind-blowing architecture that attracts visitors.
Most Wonderful Places To Visit In Dorset
This article highlights the most wonderful places to visit in Dorset. You can also call them the gems in Dorset. Have a look:
1) Jurassic Coast
The famous Jurassic coast is England's only natural World Heritage Site and one of the most beautiful places to visit in Dorset. It is located on the English Channel coast of southern England and stretches from East Devon to Studland bay in Dorset.
Highlights
The beautiful rock formations, fossils, and landforms make it worth watching.
Be it fossil hunting, visiting museums, or watching its amazing views and cliffs, there are never-ending options on the Jurassic Coast.
It is one of Europe's finest stretches of coastline, including a series of stunning beaches, coastal villages, and natural rock formations. You will get mesmerized by its amazing coastline and several other attractions. Some of the main attractions of Dorset's Jurassic coast are listed below.
Durdle Door
It is a natural limestone arch formed by strong waves millions of years ago. Also, a perfect spot for clicking your pictures.
Lulworth cove
It is a perfect tourist spot on the Jurassic coast for families to visit in the summer. Its turquoise waters and the white-pebbled beaches attract visitors.
Kimmeridge Bay
The Kimmeridge bay is in Dorset and is the best site for rock pooling and snorkelling. You will also spot an active oil well there.
South West Coast Path
It is Britain's longest walking route, at 630 miles, out of which 95 miles are on the Jurassic coast. Enjoy the fresh air and changing landscapes along the walk.
2) Corfe Castle
Corfe Castle is an iconic site of a ruined castle. It is known to be standing over a gap of Purbeck hills between Wareham and Swanage.
Highlights
The place fanaticizes tourists of all ages with breathtaking views and romantic ruins.
Several events are organized all year round. People remain engaged in several exciting things at this amazing spot, including hunting for clues on the Easter trail, medieval festivals, historical reenactments, and watching falconry displays.
You can see the replica of this Corfe castle in the Corfe museum in Townhall, which was created before the Castle was destroyed.
You will also spot the murder holes, picturesque archways, and arrow slits. These famous ruins of the Castle are the survivors of the English civil war.
3) Poole Harbour
Poole Harbour is one of the largest harbours in Dorset, southern England, with Poole's town on its shores.
Highlights
It is among the most stunning places to visit in Dorset.
You can enjoy all types of water sports there along with unspoiled woodland and coastal walk or soak up in the sunshine during summers on this nature spot.
It is also a nature conservation site and a site of Special Scientific Interest. It protects and conserves wildlife and marine life. It is home to more than 360 marine species and has more than 10 different types of habitats.
Poole Harbour is a perfect place to learn windsurfing and kiteboarding safely, as the water is very shallow around the sandbanks.
Besides this, you can enjoy several water sports and adventurous activities there, including kayaking, paddle boarding, and sailing.
There are numerous lovely boats, ferries, and benches to sit on and relax.
4) Dorset's West Bay
The place is a small harbour area and a resort in Dorset, England, on the English Channel coast. It is originally known as Bridport Harbour.
Highlights
This area is also part of the Jurassic coast and is considered its major gateway or the Golden gateway.
West bay is a wonderful seaside location and one of the places to visit in Dorset for families. Experience fishing, fossil hunting, scuba diving, paragliding, river boating, golfing, and several such activities in the golden sands of this bay.
West bay is one of the kids' favourite holiday destinations as it offers play areas, swimming pools with slides, and amusement arcades that they love to enjoy.
Not only kids even adults get fascinated with its outstanding beaches and the leisure complex in Bridport.
Bridport's vibrant market town has several art and craft shops, street markets, supermarkets, and street stores.
You will also find some excellent places to eat and relax. Have the best sea foods and drinks in the amazing restaurants, cafe shops, tea rooms, ice-cream parlours, and pubs near West bay.
Enjoy this pretty harbour and beautiful sandy beach area with lovely little kiosks.
5) Weymouth Harbour
Weymouth Harbour is a very old and beautiful harbour in the seaside town of Weymouth in Dorset, on the South coast of England.
Highlights
It is one of the most delightful Dorset attractions that offers its tourists several interesting activities to do.
Fishing fleets, private motor cruisers, and multi-sized yachts make you enjoy sailing.
Anyone would love to sit and quietly observe the mesmerizing beauty of the beautiful water spot.
Get indulged in some shopping at the number of bustling stalls there which mostly sell the local produce. Also, enjoy the delicious and mouth-watering seafood with chutneys and Thai curries.
Plenty of lovely attractions in and around the Weymouth Harbour will make you love this place. Some of its amazing attractions are :
The Nothe Fort
Nothe Fort is an amazing museum in the Nothe Gardens with 70 rooms and underground passages to explore. You will explore several historical things in this place.
Chesil Beach
The Isle of Portland is connected to the Weymouth Harbour by a barrier beach known as Chesil beach. It is a very long and around 160 meters wide curving strip of pebbles.
It is famous for its amazing natural beauty, good quality fishing, and deep water.
6) Gold Hill
Gold Hill is an ancient, steep, cobbled street located in the town of Shaftesbury in Dorset.
Highlights
Gold Hill is one of the most visited spots in Dorset, with stone cottages. It offers several amazing views of the countryside.
This hill has also been featured in several films and television programs, but it became popular after being featured in a 1970s TV advert for Hovis bread.
Enjoy the panoramic view of the town from the top of this hill.
Some beautiful attractions and interesting things to do at this picture-perfect hill are:
St. Peter's Church
It is a 14th-century church among Shaftesbury's fewest old buildings.
Gold Hill Museum
The Gold Hill museum is in two historic buildings adjacent to the St. Peter church. One of these buildings was the priest's house, and the other was used as lodgings for traders at Gold hill market.
There are several beautiful sights in Gold Hill that give delight visitors' eyes, including the Switzerland trail, Boulder falls, Sugarloaf mountain, Boulder Canon drive, and many more.
Also, have some delicious foods and drinks in nearby restaurants. Some famous restaurants you can refresh are Patti's kitchen, Willy's Burgers, and Cracker Barrel Old Country Store.
7) Lyme Regis
If you are in Dorset, you cannot miss Lyme Regis, a famous town in west Dorset, England. It is situated 25 miles from Dorchester, the historic county town, and east of Exeter.
Highlights
The town is also known as the 'Pearl Of Dorset'.
This coastal town is famous for its beaches, shops, sidewalks, resorts, and harbours.
Some of the exciting attractions that you will enjoy to do in this beautiful place are :
Beaches
The sandy beach or the Cobb near the harbour attracts visitors on sunny days.
The main Lyme Regis beach is also in front of the colourful huts. It is a stone beach which also remains very busy. You can also hire these lovely huts to stay for a day, relax, or take photos.
There is also a very small beach named Church beach near the town by Marine Theatre.
The museum gives an interactive insight into marine life where you can learn more about the sea creatures.
The Cobb
The Cobb is an attractive stone curving built to protect the Lyme Regis harbour. Indulge in the outstanding of the bay and harbour while walking along the thick stone wall.
If you are someone who finds interested in fossils, you will love to visit this spot. There are more than 12,000 specimens of fossils on permanent display.
Besides, these also visit the Town mill, Lyme Regis museum, fish house, and several shops and galleries.
8) Lulworth Castle
Lulworth Castle is located at East Lulworth, Wareham BH20 5QS, United Kingdom.
Highlights
It is a 17th-century building that has witnessed many fascinating events. It was more like a stately home than a fortress. It is also listed as a scheduled monument with Historic England.
Bestival, one of England's most famous family-friendly festivals, has always been held at this Castle, a major attraction for visitors. The festival presents fairground rides, fireworks, several comedians, and kid's TV presenters.
You will be fascinated with the Castle's history while visiting it from the inside. This Castle has been the family seat of Weld for centuries.
Learn more about the kings' and queens' fate stories and explore the basement rooms and their unique collections.
Enjoy a picnic with your family or a walk with your dog in the extensive parkland and wooden walk area of the Castle. There is a children's playground for kids to play and spacious grounds for visitors.
The castle tearoom serves you with some light refreshments and souvenirs.
9) Swanage
Located in the southeast of Dorset, Swanage is a popular coastal town and one of the most attractive places to visit in Dorset.
Highlights
It is the first town at the eastern end of the Jurassic coast and is also a World Heritage Site in Britain, as declared by UNESCO.
Swanage has the most beautiful beaches and Blue Flag award-winning sandy beaches, making it an ultimate tourist destination.
There are several stunning beaches, busy markets, hikes and trails, and much more to make your perfect day in this seaside town.
Some of the best tourist attractions of this town are mentioned below:
Swanage Railway
Take a nostalgic ride on the award-winning Swanage railway across the beautiful landscapes of town.
Swanage Beach
Swanage's pleasant golden sandy beach is one of its biggest tourist attractions. Enjoy your whole time on the beach by diving, having ferry rides, soaking up in the sun, or resting in the lovely huts there.
Swanage Pier
Bless your eyes with the most iconic sights at the Swanage Pier. It is also known as a famous diving spot with various sea life.
This beautiful park is an expansive nature reserve with 33 species of breeding butterflies and several dolphins.
Apart from these famous sights, you must hike the amazing cliff trails, take a cruise ride, shop for antiques at the antique stores, or visit the museum in the town.
10) Wimborne Minster
Wimborne Minster is a popular market town in Dorset in southwest England, and an English church in the same town.
Highlights
It is on the River Stour and has an interesting library of theological books. It is also home to a 14th-century astronomical clock, the Quarterjack clock.
Around the River Stour, you will see many visiting birds, including mute swans, herons, egrets, warblers, and ducks. Several fishes and butterflies can also be spotted there in the summers adding to the beauty of the river surroundings.
There are some nice walking areas around and water meadows supporting the wildlife.
Also, stroll the markets, modern shopping centres, antiques, curios, and several individual shops in the town.
Some other places to visit and explore in the town are Knoll Gardens, Stapehill Abbey, National Trust- Kingston Lacy, Badbury Rings, and many more.
11) Bournemouth Beach
Bournemouth beach in Dorset is the next jewel that adds to our list of best places to visit in Dorset.
Highlights
The beach is stretched over seven miles and is covered by white sand. There are a 10 miles long promenade from sandbanks to Hengistbury, which is a perfect place for a long stroll and excellent for cycling.
It is also among the safest beaches in the UK with the availability of RNLI safeguards.
You can also use the barbecues at the beach during permitted hours on your responsibility.
Almost all amenities are available on the beach, including parking areas, accessible toilets, babysitting rooms, and changing rooms.
Also, have some refreshments at the nearby cafes or buy some gifts for your loved ones from the nearby shows. Enjoy at IMAX cinema and oceanarium that are at a very close distance from the beach.
Bournemouth beach is so popular among tourists that it gets heavily crowded in peak seasons, mainly in summers. But there are some other nearby beaches at Durley Chine, Middle Chine, and Alum Chine where people can go and enjoy.
Some famous attractions near the beach include Big Wheel, Rock Reef and Pier Zip, Lower Gardens, and Russell Cote's art gallery and museums.
Bournemouth Pier
Bournemouth Pier is a must-visit attraction if you are at Bournemouth beach. Apart from stunning views across the bay, indoor climbing, zip wire, cafes, gift shops, and many other amazing attractions for families.
Overall this is one of the best Dorset attractions you would love to visit.
12) Blue Pool
The Blue Pool is a beautiful natural lake at Furzebrook Road, North Wareham, Dorset BH20 5AR.
Highlights
The main highlight of Blue Pool is that the water there changes its colour, which seems quite magical. But the reason behind it is the fine clay particles suspended in water that diffract light in many ways resulting in the change of colour (blue, green, or turquoise).
It is an incredibly beautiful and peaceful location for visitors to spend some relaxing moments.
The Blue pool natural reserve and Tearooms was opened to the public around 100 years ago, reflecting the beautiful and old history of the town.
A 1.9-mile-long trail around Blue Pool is perfect for walking, hiking, and running. Swimming or bathing is not in the water there.
It is one of the perfect places to visit in Dorset and for clicking lovely photographs.
13) Portland Harbour
Portland Harbour is on the south coast of England, located beside the Isle of Portland, Dorset.
Highlights
It is among one of the largest manufactured harbours in the world that is a centre of attraction for all tourists visiting Dorset.
You will spot a beautiful Portland Bill lighthouse at one end and Chesil beach at the other. Anyone can get mesmerized by the fascinating views of the marina, the Fort, and beyond.
Enjoy all kinds of water sports at this large harbour, try your hand at fishing, or watch the windsurfers there.
And yes, don't forget to walk along the Castletown and get a chance to step back into time.
14) Old Harry Rocks
Old Harry Rocks are located at Handfast Point, on the Isle of Purbeck in Dorset.
Highlights
The Old Harry Rocks are amazing chalk-white arches, including a stack and a stump extending out into the sea from the tip of Handfast point on the Isle of Purbeck and perfectly lined with the Needles on the Isle of White.
These rocks are very popular among hikers and explorers. Visitors love to spot unique epic views from the rocks as you can't get such views from any other place in Dorset.
Enjoy the guided kayaking tours and boat trips along these rock formations. There is also a grassy area to enjoy a picnic with your family.
15) Sherborne Castle
Sherborne Castle is located southeast of Sherborne, Dorset, England.
Highlights
It is an old 16th-century Tudor mansion standing in a 1,200-acre park.
This historic house reflects the decorative styles of English history for more than 400 years. Seeing the exquisite furniture, paintings, and porcelain collection will amuse you.
Adding to the beauty of the Castle is its magnificent English Landscape garden.
Also, explore the staterooms, Tudor kitchen, and the Family museum in the Castle's cellars.
Several special events are hosted in the Castle throughout the year, including falconry displays, Jousting tournaments, Archery, jester workshops, and many other events.
It is a perfect destination for a great day out. Some of its major attractions are The Gate House, Walter Raleigh's Mansion, Well and Kitchen Courtyard, and A powerful Seat.
Conclusion
The magnificent and varied county offers lots, so it's everyone's favourite holiday spot. The few best places to visit in Dorset have been elaborated above. Make sure to visit these places once you are in Dorset.