Theme parks in London, Do you enjoy a good adrenaline rush? Do you enjoy being in the rain and being in the woods? Are you a teacup aficionado? If you're looking for a little additional entertainment, London is the destination to vacation.
With some of the top theme parks and carnivals in the United Kingdom, London offers a variety of adventures parks, ranging from pop-up fairgrounds to the famed Thorpe Park and the Lego Lands in Windsor.
Check out our tried-and-true list to find a new level of roller coaster excitement.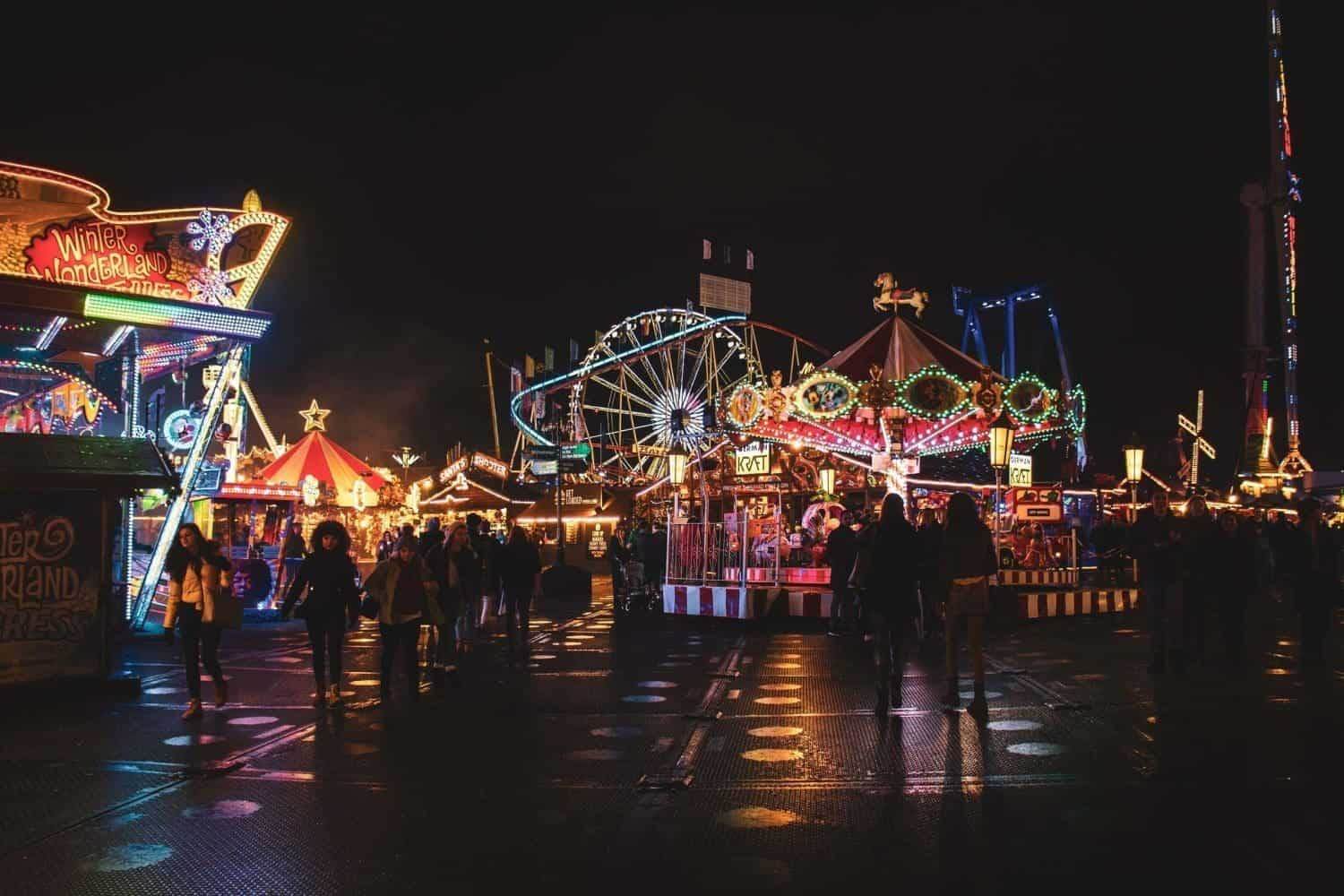 What Is the Definition of A Theme Park?
A theme park, sometimes known as an amusement park, is essentially a permanent location with rides such as roller coasters and water rides as the main attraction.
They generally include a variety of shops, restaurants, and other forms of themed entertainment. These attractions are suitable for individuals of all ages, not only children.
What Exactly Is A Funfair?
A funfair often called a fair, is a small to medium-sized traveling show that travels around the country or across the world. These mobile fairs usually consist of stalls, fun houses, and simple flatpack rides, and they may be seen throughout the nation.
Rollercoasters, Lego towns, and pig-themed attractions may all be found within a short distance of London. Here's a list of the world's greatest theme parks in the London area.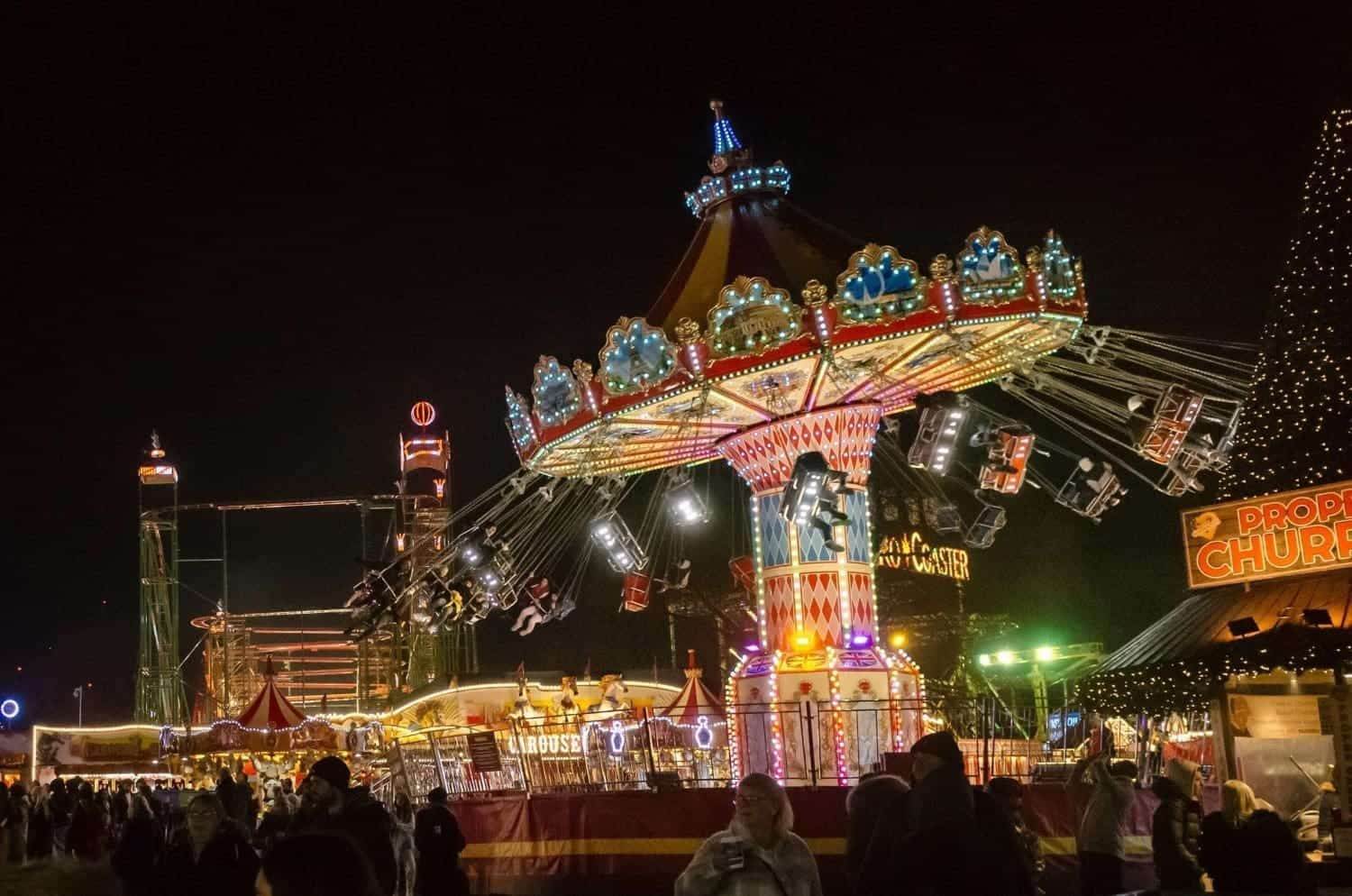 1. Theme Parks in London
Chessington World of Adventures
Chessington World of Adventures is one of the best Theme parks in London, it is a fantastic destination for all generations. It's primarily a theme park featuring a variety of rides for people of all ages, but it's not only about thrilling rides.
It also has a zoo, a sea life center, and live entertainment acts for people of all ages and interests. Chessington is a must-visit for any family looking for a fun excursion.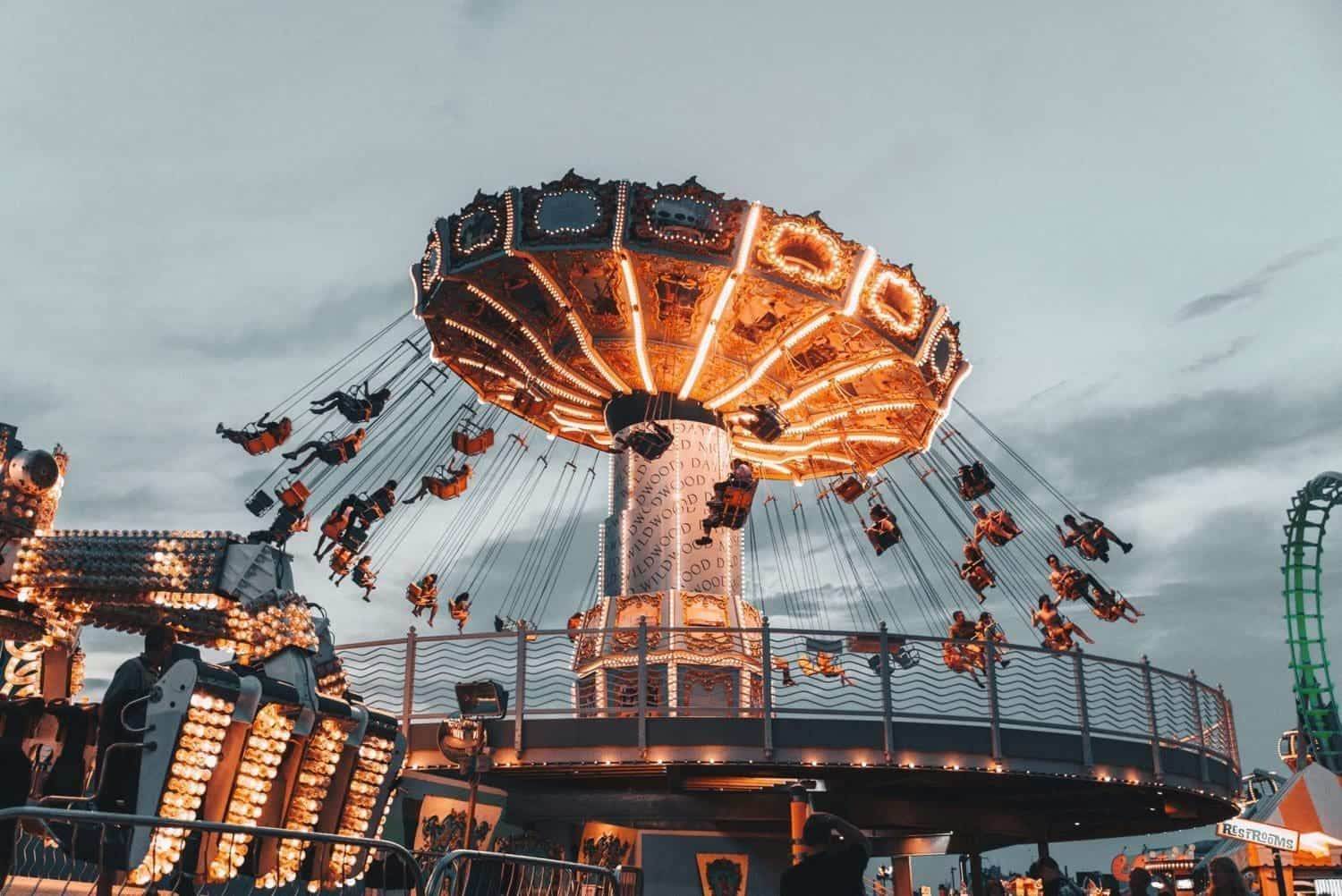 2. Theme Parks in London
Thorpe Park
"Thorpe Park is an island unlike any other!" ", says among the most prominent theme parks in the United Kingdom. The park, which is only 20 minutes from downtown London, features 27 attractions, including the terrifying Colossus, the gravity-defying Nemesis, the terrifying Saw—The Ride, and the quiet destroyer Stealth.
If you're a thrill-seeker, Thorpe Park has everything you're searching for, as well as a variety of additional rides and attractions to keep your adrenaline flowing.
Not only would it be ideal for individuals who have no fear of heights, but it also offers a variety of gentler and smaller rides for those who were not interested in speed. Simply said, it's a fantastic spot for a family day with something for anyone.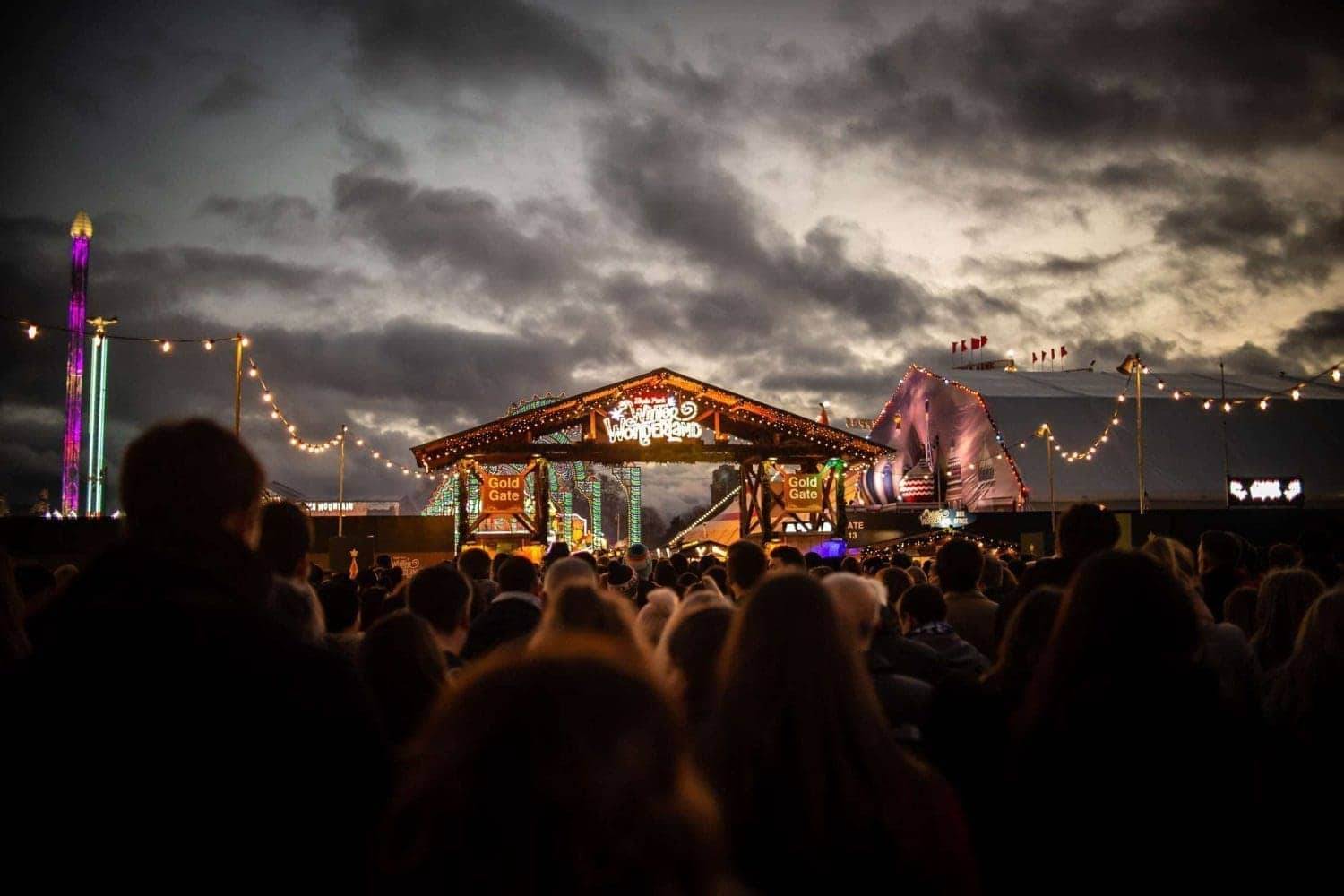 3. Theme Parks in London
London Dungeons
At this beautifully designed adventure park, you can scare yourself crazy. The Dungeon is the ultimate adrenaline rush through London's dark and eerie history. The well-trained performers will have you laughing one minute and scaring the pants off you the next, with over 1000 years of recorded history to know about in 90 minutes.
There are mazes, coasters, storytelling, special effects, and many more exciting things to dig your teeth into at the adventure park.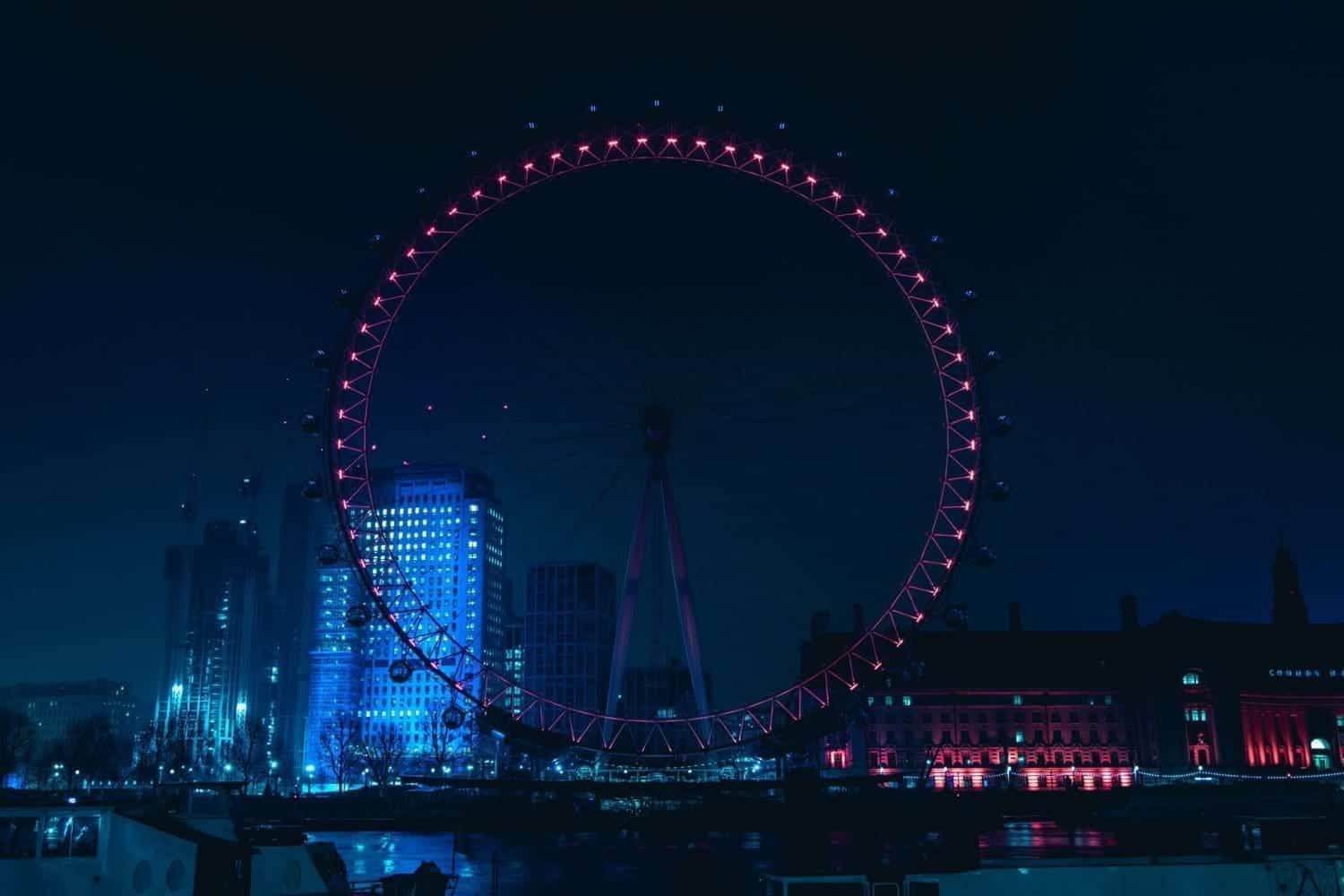 4. Theme Parks in London
Legoland, Windsor Resort
Everybody, or so you'll like to believe, enjoys playing with Lego, so why not travel to a place where it reigns supreme? Look at how popular locales, real or imagined, are re-created using the plastic construct known as Lego.
You may see a miniature Lego-built London, a Star Wars set, and the Kingdom of Atlantis, all of which are fantastic masterpieces to explore as a child or appreciate as just an adult.
After you've taken in some of the constructions, go for a spin in a Lego go-kart or cool off with a water ride on a hot summer day. There is more to see here than at any other amusement park, which is perhaps why it attracts 2.2 million people each year.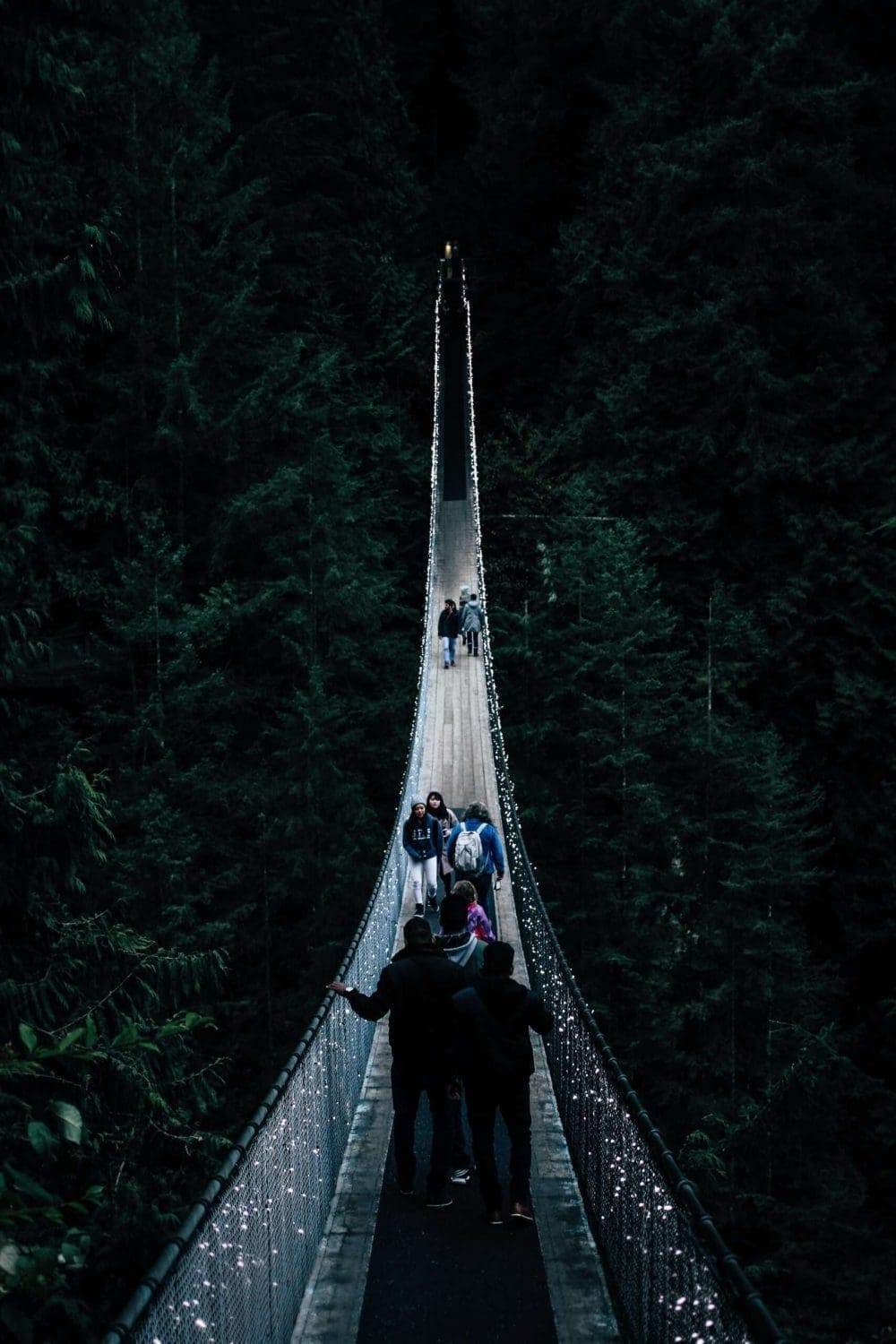 5. Theme Parks in London
Go Ape at Trent Park
Go Ape is the ideal spot to go for a high-flying jungle adventure. It's all about enjoying life adventurously and reconnecting with your inner tree swinger at the top one forest adventure park.
You may fly down zip lines, leap out of trees, and traverse scary bridges while taking in the breathtaking landscape of the forest. Plus, if you're a fearful parent or caregiver, join the kids and test your inner fortitude. Overcome your fear of heights in a fun and safe way.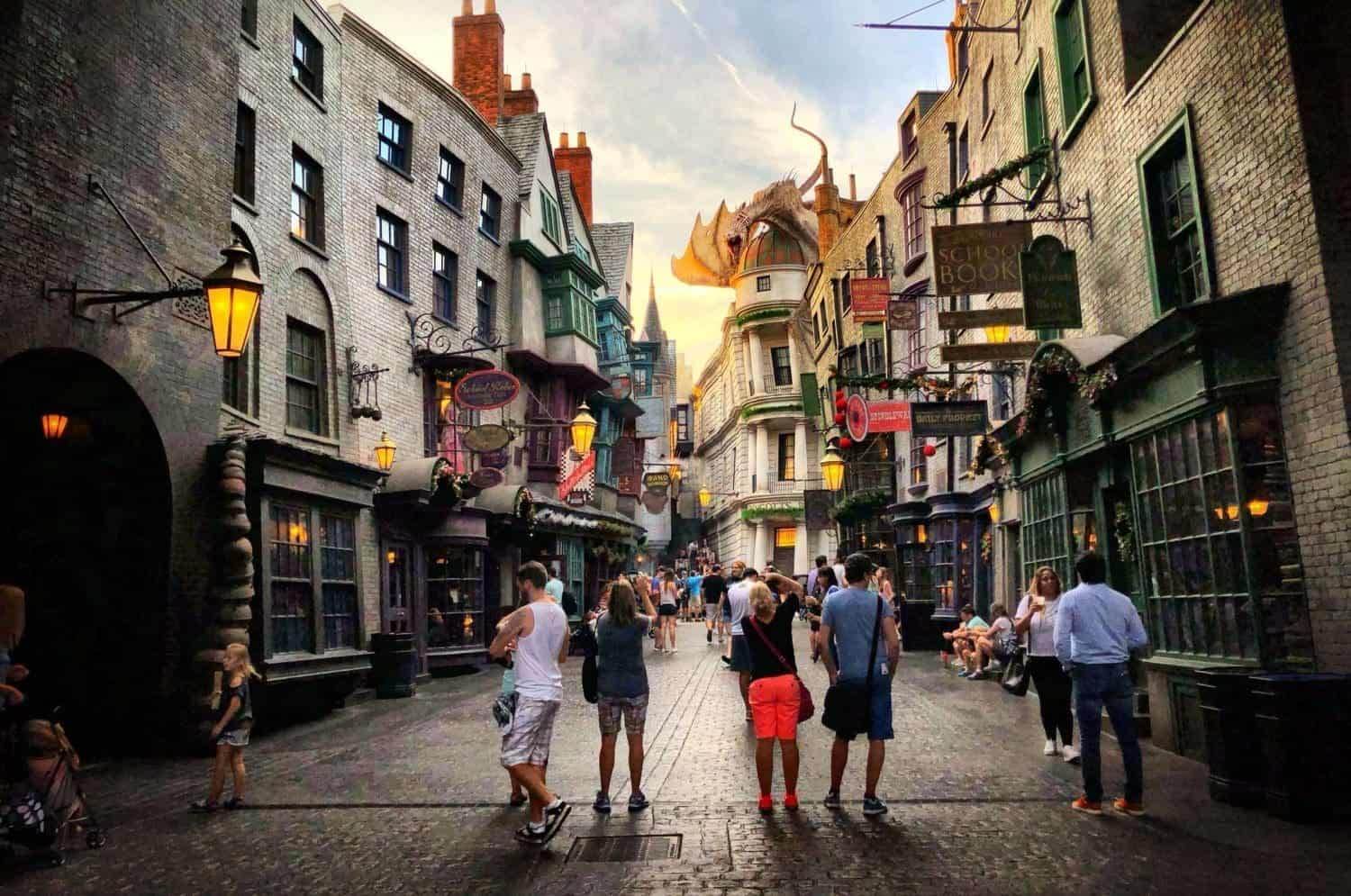 6. Theme Parks in London
Harry Potter Studios
The Harry Potter movies and novels have a worldwide following. As a result, visitors from all over the world have flocked to the Harry Potter Studios to see Hogwarts, meet Hagrid, and wield a magical wand.
This Warner Brothers Studio exhibits several of the animatronics and settings from each film, allowing you to fully immerse yourself in all things wizard. You may even be able to ride a broomstick and completely immerse yourself in the Harry Potter universe.
In and around London, there are a variety of funfairs
If roller coasters don't appeal to you because of their terrifying twists, turns, and loop-de-loops, funfairs may be a better fit. There are many funfairs in London. Every year, they appear in the capital every month.
There is generally an inflatable fair, a fun, charitable event, or something similar for you to participate in, especially during the summer. Furthermore, if you enjoy festivals, you'll be aware that a Ferris wheel, "Earth-Shaker," or "The Waltzers" are the amusement ride equivalents.
Look for a funfair in London—because fairgrounds are typically mobile, it's best to use this list to pick a funfair in London that fits your schedule and location.
Now that you've learned more about the top theme parks in London, you may visit this bustling British metropolis for some adventure park fun.
Conclusion 
London UK may be an exciting place to live, even if it's simply because you made it to the final subway without having to sprint like crazy. But if you're looking to discover a different type of adrenaline rush, check out our list of the greatest theme parks in and around the city.
Some have the country's most scream-inducing rollercoasters, while others have something a little more soothing and suited for little children. Anyone for Peppa Pig?
These themed London interests provide great offers & action-packed family days out. Best Theme parks in London provide wonderful entertainment for families and parties, with everything from adventure activities through history to legendary monsters.
Enjoy family-friendly activities in central London UK or visit farther afield to amusement parks that are readily accessible by rail, coach, or vehicle. So plan your trip & choose your best site to explore.
If you're still looking for more adrenaline-pumping activities, check out our list & locations of the top extreme London fitness courses or try one of these outdoor activities. You'll get to have a quality decent night's sleep at the very best.