Portugal is among the best holiday destinations in Europe with a variety of landscapes and contrasting weather. Holidays in Portugal are always a wonderful experience because it is famous for its sandy beaches, traditional cuisine, climate, rich history and vibrant culture.
Holidays in Portugal are always a fantastic trip for those who want to witness the bright and sunny weather of Portugal. Lagos is a surfing town and has some spectacular spots, one of them is Meia Praia Beach and Ponta da Piedade, where one can enjoy the beautiful scenic cliffs.
The Ancient History of Portugal
Portugal is one of the oldest countries in Europe. In the 16th century, it was at the forefront of European Exploration. A route to India was discovered by Vasco de Gama. In nine other countries, Portuguese is used as an official language and East Timor, Angola, Brazil, Macau, and others are some countries.
Monks and nuns created some of Portugal's delicious traditional treats, angel's double chin and fat from heaven are some famous pastries in Portugal. The Independence of Portugal was recognised in 1143 by king Alfonso VII of León.
11 Incredible Destination Holidays in Portugal
1. Lisbon, Portugal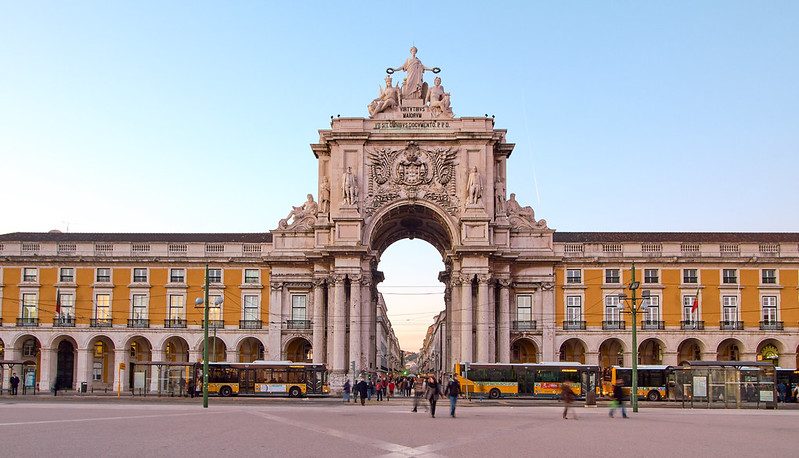 Lisbon is famous for its melancholic Portuguese folk music and magnificent viewpoints. Because of Lisbon's weather, Portugal is often known as Portugal Lisbon Jan which is highly stated to make your holidays in Portugal extremely wonderful with its average high temperature.
Lisbon is located on the Atlantic coast, famous for historical sites such as museums, glorious monuments, and its vibrant nightlife. Benfica and Sporting are the two famous European football clubs in Lisbon. Things to explore in Lisbon are as follows:
(a) Belem Tower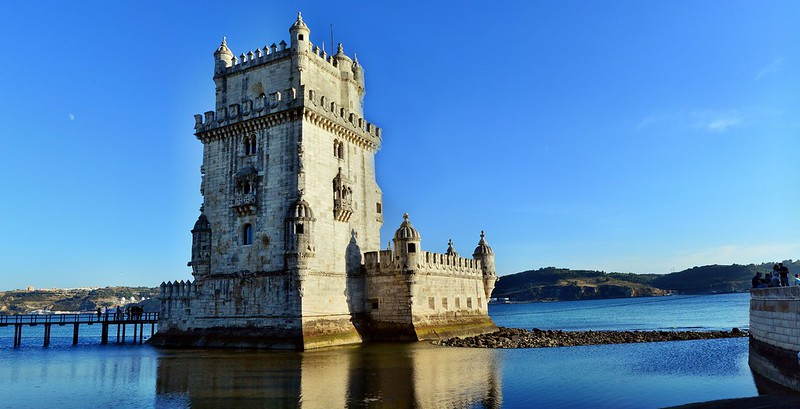 King Manuel built the historic Belem Tower in the 16th century, also known as Torre de Belém and it was designed by architect Francisco de Arruda. The height of the Tower is 30 meters, the width is 12 meters, and it has a dome on its top with 16 windows and cannons.
The material used to build the monument was Lioz limestone which is also famous as one of the Seven Wonders of Portugal. The Tower is worth visiting for its magnificent views.
(b) St. George's Castle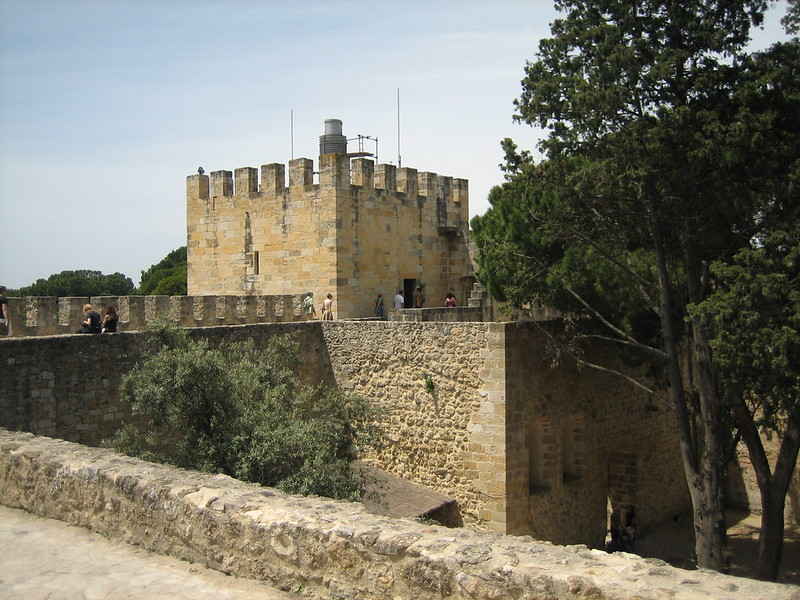 St. George Castle is a historic castle located in the Freguesia of Santa Maria Maior. It is also known as Lisbon's highest hill, founded by the Portuguese in 1482. The George castle is also known as Castelo de são jorge and is one of the best places to spend the holidays in Portugal.
It has an important role in Lisbon's history because of the event performed by the Portuguese king to welcome Vasca da Gama, a famous sailor in the castle.
Portugal airports include Humberto Delgado Airport which is also called Lisbon airport and it is an International Airport located in Lisbon.
Solar do Castelo and Solar dos Mouros are the two family-friendly hotels near the St George's Castle or one can stay in apartments. The Cathedral which is the city's oldest building, The Roman theatre, Fado Museum, Casa dos Bicos, Military Museum and São Vicente de fora Church are famous nearby attractions.
2. Algarve Coast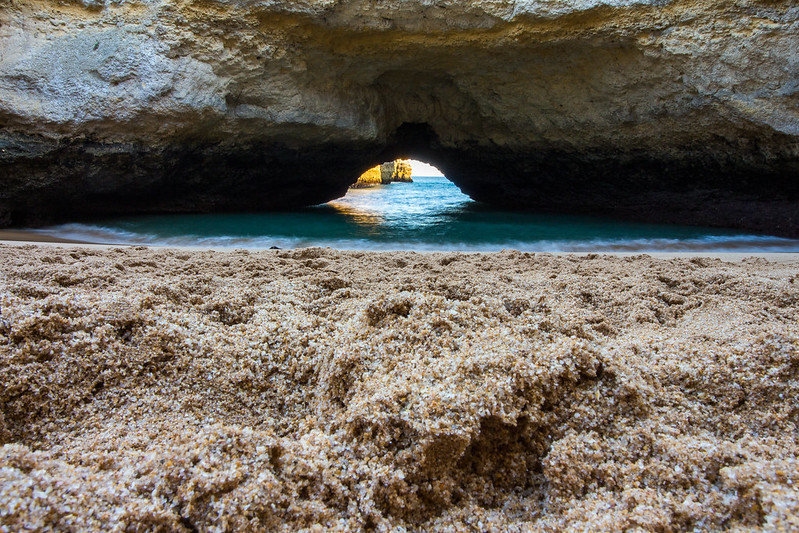 The coast is famous for its sandy beaches and tranquil nature reserves. The algarve resorts are Albufeira, Lagos, Praia da rocha and Vilamoura.
Its vibrant holiday atmosphere and fantastic waterparks make up most of its summer holiday deals. Praia da Rocha is one of the famous holiday destinations because of its golden beaches and natural beauty, which makes holidays in Portugal full of adventures.
Historically Praia da Rocha was a small fishing village, however, its gorgeous beaches and golden cliffs make Praia da a famous destination to spend fantastic holidays in Portugal.
International Faro airport is 72 kilometres away from Praia da Rocha, and private taxis are also available for the trip from faro airport to Praia da.
It is one of the best destinations for a relaxing break and an excellent boat trip. Some family-friendly hotels near the coast are listed below-
Pestana Alvor Praia
Brisa Sol
Hotel Faro
Tivoli Lagos hotel
Hotel Baia de Monte Gordo
Hotel departure dates are flexible and facilities at the hotels are mostly family-friendly. The best areas to spend perfect holidays in Portugal and kid-friendly attractions include:
(a) Tavira Island
It provides beautiful beaches viewpoint and is mostly crowded during the summer holidays in Portugal. However, it makes holidays in Portugal most adventurous. The length of the Island is 11 km and the width varies between 150 metres to 1 kilometre. It is also known as the calmest coast of the Algarve.
Tavira Island is known as the best destination for families to spend perfect holidays in Portugal. Its fascinating white sand beaches make Tavira a beautiful place to spend holidays in Portugal. It is also considered one of the best beaches in the Algarve.
Praia da Ilha de Tavira- the main beach of Tavira, Praia da Terra Estreita and Praia da Barril- the three famous beaches of Tavira Island make holidays in Portugal levitating.
(b) Water Parks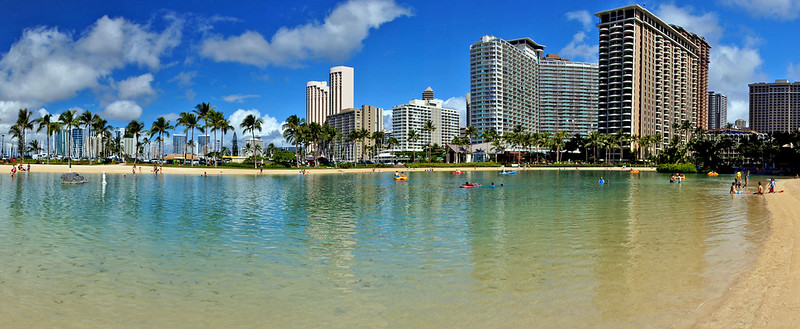 Waterparks like Aqualand and Aquashow are fantastic waterparks and spot popular activities for children. But, it is recommended to check the conditions related to the age of children.
The Algarve sets the perfect weather and offers adventurous rides for all the family. Services like shuttle bus service are available to the water parks or one can also hire a car for a flexible journey.
(c) Lagos Zoo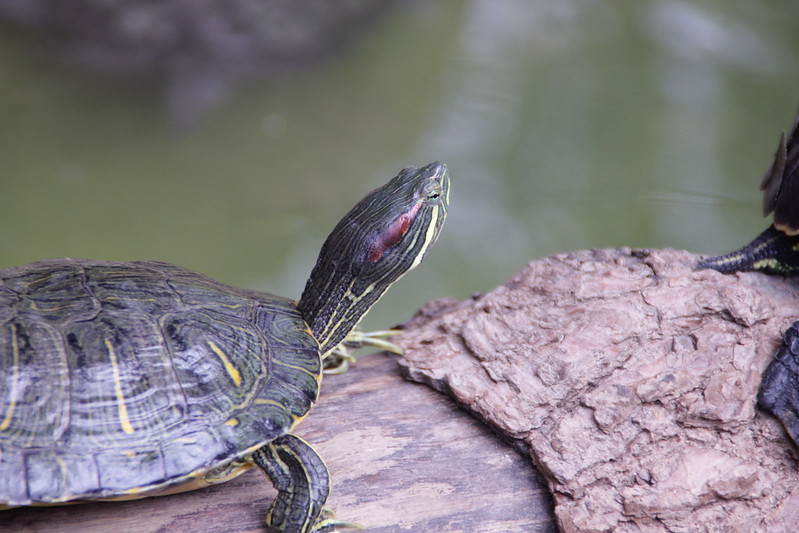 Lagos Zoo offers to experience a great sight for various animals which are present in the zoo.
The Zoo is a kind of conservation park because more than lions and tigers, birds, and primates are found here. The Monkey Island is the major attraction of the Lagos Zoo, where a number of primates are seen.
(d) Horse Riding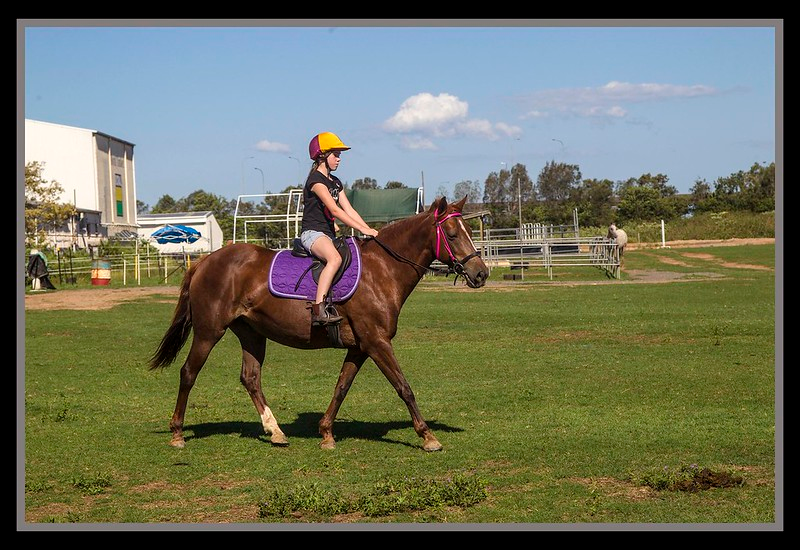 The most adventurous and famous activity of kids is known to be horse riding. The Algarve region provides a magnificent coastline with beautiful beaches and protocols may include riding as per child ages, so check regularly for the changes.
Experienced professionals are there to ensure safety and comfort. The equipment needed for horse riding is provided by the team.
3. Porto, Portugal
Porto is the best city to spend holidays in Portugal as it is blessed with epic theatres and holy churches. The local laws of Porto do not allow to carry products like meat and milk into EU countries.
Thousand of tourists visit Portugal to enjoy the historical heart of Porto which is also known as Ribeira. However, World of Discoveries is a 15th-century museum and theme park-based age of discovery.
The great sunset views, authentic charm, and the destination's average weather are great for slow city breaks, making holidays in Portugal mesmerising.
It is also famous for its traditional port wines and delicious food. Pre-bookings departure airport destination can be a good option if you arrive late to your destination. Holidays in Portugal are always exciting in Porto because of its art, beautiful buildings, and more adventurous things to do.
Great Deals on Flight-inclusive Holidays
Book hotels and flights before reaching, to save time and visit popular nearby places. Air-conditioned hotels with free wifi service are Hotel Carris Porto Ribeira, Exe Almada Porto, Oca Vitoria village, Selina Porto, Portobey Teatro, Hotel Moon, and Sun Porto, which also have VIP access.
4. Sintra, Portugal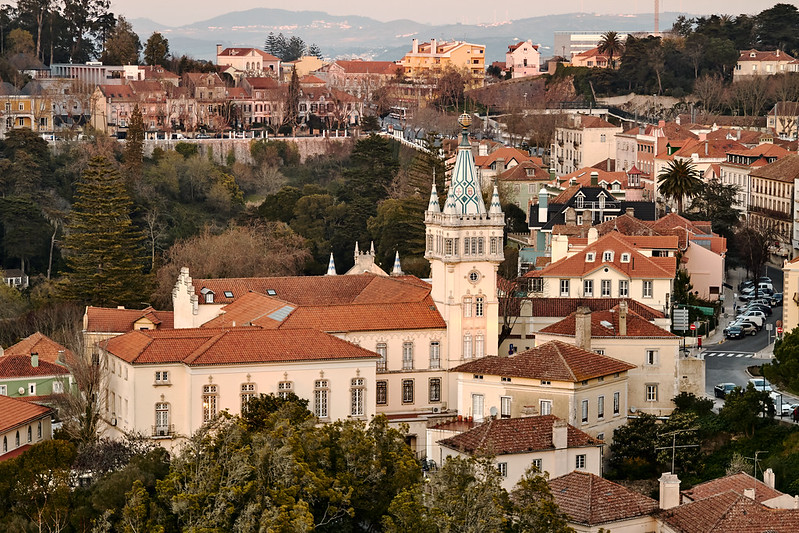 Sintra is one of the enchanting destinations in Portugal. Recognized by UNESCO, it offers plenty of hiking trails for avid walkers. Sintra is a favourite summer sojourn for the kings of Portugal and is famous for its dramatic mountains.
Sintra is famous for many tourist attractions such as Castelo dos Mouros, Palacio da Pena, Quinta da Regaleira, News Museum, and Monserrate, summing up holidays in Portugal full of adventures.
One can look for hotels to stay in Sintra- Hotel Nova Sintra, Sintra Boutique Hotel, Ibis Lisboa Sintra, and Tivoli Palacio de Seteais are some of the wonderful and friendly places to stay.
Group booking search can also make your holidays in Portugal easy and relaxing. Popular trips include Sintra and Cascais Tour, Royal Palaces Tour, and Estoril Coast tour.
Fascinating historic buildings and natural scenery make Sintra an amazing tourist destination. Regular train service is also available between Lisbon and Sintra which makes travelling in Sintra hassle-free. It mostly gets crowded in summers this may lead you to wait in long queues for tour tickets.
5. Tavira, Portugal
Tavira is one of the most beautiful towns in Algarve, famous for its rich history and as Venice of the Algarve. It is a small fishing village in Portugal, having destination average weather and providing a peaceful holiday experience. Castelo is a famous tourist attraction of Tavira, which offers to experience stunning scenery.
It is located on the eastern side of the Algarve, mainly on the Atlantic Ocean. It has a wide range of restaurants and cocktail bars.
Tavira is famous for its seafood restaurants such as Copos & Petiscos, Sal, Porto di Mare, A Casa, Gaivota, and many more.  Ilha de Tavira is the famous 3 kilometres away beach from Tavira. It is usually known for its white sand.
Praia do Barril is the second most famous beach on Tavira, which is known for its bizarre anchor cementary. Local cuisine includes Ti Maria, Little India, La Petite France, and others.
6. Douro Valley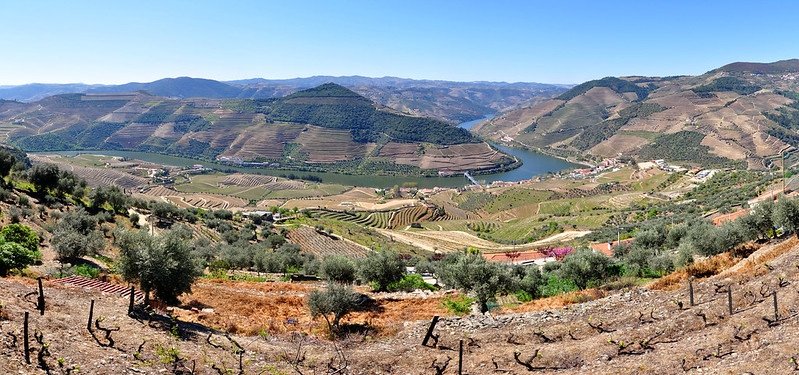 Douro Valley is mostly famous for its romantic boat trips, beautiful climatic views and scenic hiking trails. It is one of the oldest demarcated wine regions.
Its landscapes offer magic and beauty, hence it is also known as Enchanted Valley. "Port Wine" can be legally produced in the region of Douro Valley. And Marquês de Pombal was the one who demarcated the region in 1756.
7. Coimbra
Antiquity makes Coimbra one of the famous medieval town and beautiful destinations in Portugal. Historic buildings, museums, cathedrals and cobbled streets are major attractions of Coimbra. Coimbre's cobbled streets are mostly narrow and attractive because of the colours of stones.
With an average of 73F, August is the hottest month and January is the coldest month. Coimbra follow a traditional music form of Portugal and Fado is one of them, which is only sung by men.
8. Jeronimos Monastery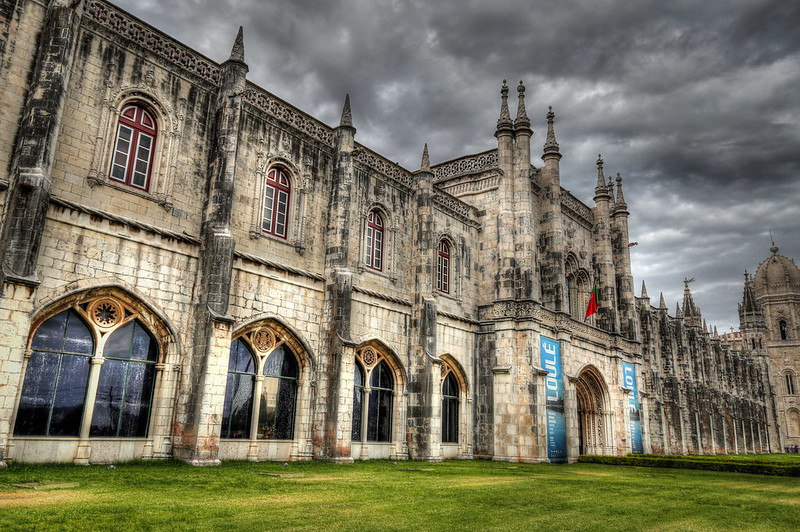 Jeronimos Monastery is a UNESCO world heritage site and offers a rich culture of history. It was designed by Diogo de Boitaca and is one of the famous destinations in Portugal.
Archaeology Museum, Belem Tower and the Monument to the discoveries are the nearby landmarks of the building.
To experience Jeronimos monastery in a more easy way, one can book Private Tour to Sintra- Roca Cape- Cascais, and can take Lisbon All-in-one Hop-on Hop-off Bus, Tram Tour, Lisbon Private Luxury city tour, Lisbon in One Day Historic Small-Group Tour, and so on. All these tours will make your holidays in Portugal less stressful and time-saving.
9. Amarante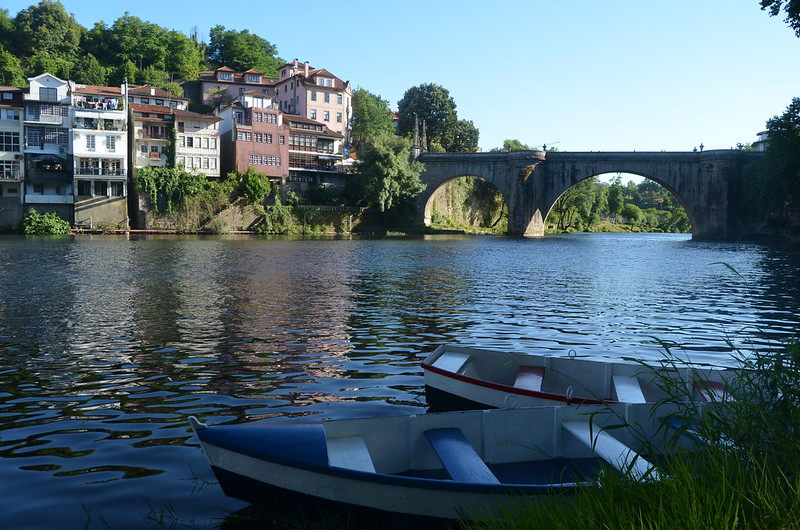 Amarante is one of the top destinations in Portugal, famous for its stunning houses and beautiful cobbled streets. Riverfront and high hills of Amarante rick up this destination in Portugal. Famous nearby restaurants of Amarante are Largo do Paco, Restaurante Pena, Casa Ventura and Surviaria.
The annual Festa de São Gonçalo is the most famous and colourful fairs of Portugal. It is one of the colourful attraction and best place to spend holidays in Portugal.
10. Sortelha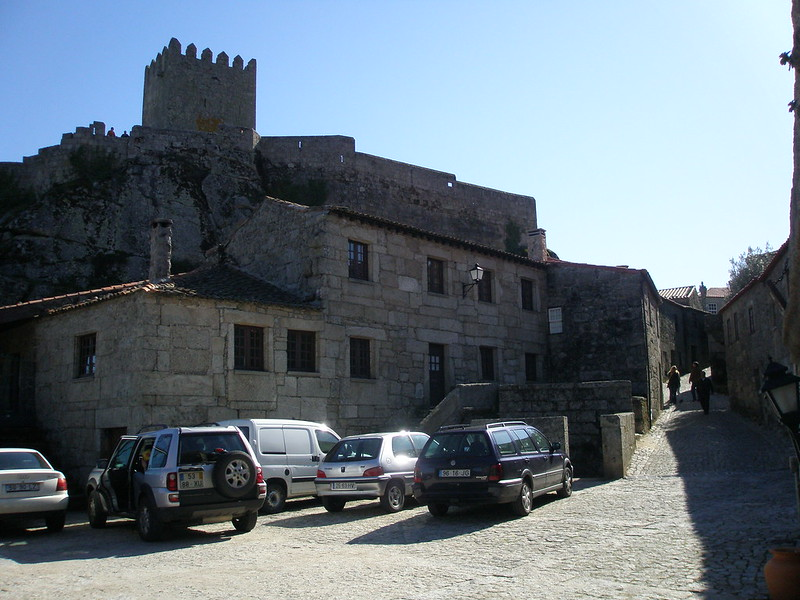 Sortelha is known for its urban crowd and modernity. It is the oldest settlements which forms paradise for historic buff. It is best known for its medieval castle and greenery. Mountains and valleys are the top attractions.
The climate is mild in both summers and winters. Early summers and end of the spring is the best time to visit Sortelha as the temperature at that time is low-to-mid-20s.
Palheiros do Castelo, Quinta de Seves, Hotel da Fábrica, and Refúgio no Campo are some accommodations near Sortelha.
11. Lagos
Lagos is a famous fishing port in Portugal which offers dramatic scenery and marvellous cuisine. Due to its relevance during the Portuguese discoveries, it is considered very important and makes a lively nightlife. It is a Portuguese town located in the district of Faro region of southern Portugal.
It has a relaxed atmosphere and the best things to do in Lagos are Old Lagos, Ponta da Piedade, Santo Antonio Church, Kayaking, Dolphin Spotting, Camilo Beach, Surfing in Sagres, Lagos Fish Market, Petiscos, and Wine tour.
 Holiday Packages in Portugal
Book Portugal tour packages with estimated financial protection and healthy abroad. Various travel agencies may follow up booking conditions for individual destinations.
They have deals tailored with other services and suitable departure date which make your holidays easy. They also got you covered under financial protection.
Travel Advice on Local Laws in Portugal
A legal system that applies to Portugal is also the part of laws that is applicable to civil law and Roman law. The Civil Code, the Labor Code, the Penal code, and the Commercial Societies Code are the main Portuguese laws.
Taking drugs or selling them may be subject to fine, it is often considered as a criminal offence and penalties may be charged. Carrying milk, meat, or other products into EU countries is strictly prohibited in Portugal.
Travel Advice on Passport and Visa Information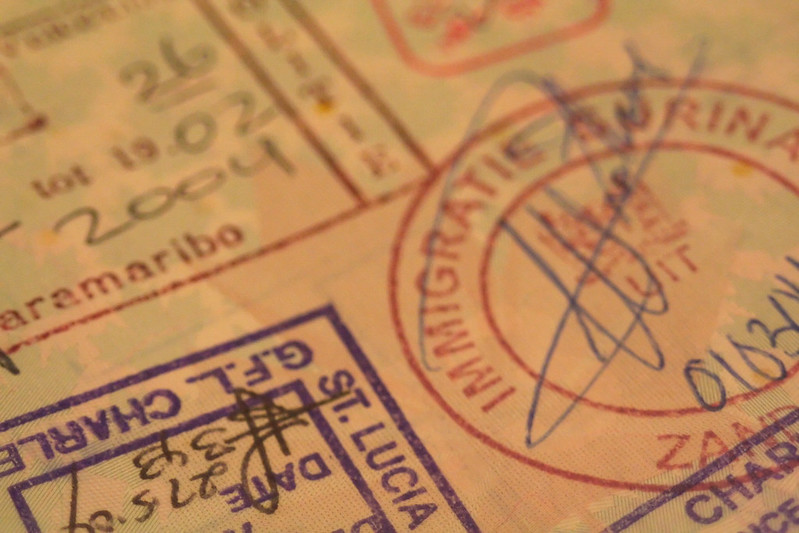 Portuguese citizens don't have to get a passport while foreign residents need a passport to travel in Portugal as well as around the world. Portuguese citizens carry a Portuguese Citizen Card as a general Identity Document.
World's leading travel companies and tour operators can make your Portugal holidays more mesmerising. They provide up to date advice on current travel health news, departure airport, flight cost, booking conditions, guests group booking search with other services to make your holidays wonderful.
About ATOL Scheme
ATOL stands for Air Travel Organiser's License. ATOL protects holidays and ensures you give refunds if travel operators collapse. Therefore it is very important to receive an ATOL certificate before you plan a Portugal holiday.
It is the financial protection scheme of the UK's air holiday as it protects travel packages provided by travel companies in which you receive an ATOL certificate that covers your money from getting lost and claim security in case of failed travel company.
ATOL protected companies have 'ATOL protected' logo on their website but sometimes it also happen to be fake, so always do research before you receive an ATOL certificate.
Atom scheme provides ATOL certificate while confirming the booking of flight or trip. Regulations included in ATOL scheme include an operator, an ATOL Holder and a person who is exempt with financially protected coverage of holidays.
Thereby, spending holidays with your partner in Portugal would be mesmerizing and worth spending because it has numerous destinations for holidays in Portugal.
Also read: Things to Do in Sorrento Italy.