Magnificent architecture, famous history, and unrivaled culture: there's enough to see and do on Budapest holidays. Budapest is home to an extraordinary array of UNESCO World Heritage Sites, museums, and art galleries, which are divided by Europe's second-longest river.
Prepare to be immersed in learning and celebrations throughout Hungary's vibrant city. This vibrant city, known as the "Paris of the East," has a distinct aura that draws travelers from all over the world.
During your Budapest holidays don't forget to explore interesting shops and design stores while watching the world go by from past hangouts of painters, poets, and philosophers.
Enjoy a muscle-relaxing dip in one of the city's famed thermal spas after a lovely riverside bike ride. Dig deeper to find a network of stalactite-covered tunnels for a subterranean experience not to be missed.
Activities To Do In Budapest Holidays
The monarchy, parliament, and cathedrals should have been at the top of any visitor's Budapest bucket list. Exploring the verdant banks of the magnificent Danube River is a must, whether you journey by boat or by bike.
To help you make the most of your Budapest Holidays, we've compiled a list of our best picks for your Budapest bucket list so that you can decide what you'll do.
Those who enjoy visiting new places will enjoy their time in this bustling metropolis. Take a walking tour of the landmark Castle Hill or rent a bike and pedal along the river amidst the greatest of the attractions.
In Budapest Holidays this is where you'll discover the Royal Palace, which has a museum, gallery, and library, as well as some fantastic photo possibilities to remember your vacation by.
Take a stroll across the renowned Chain Bridge to Pest's Széchenyi Square, pausing to see the vista across to Castle Hill.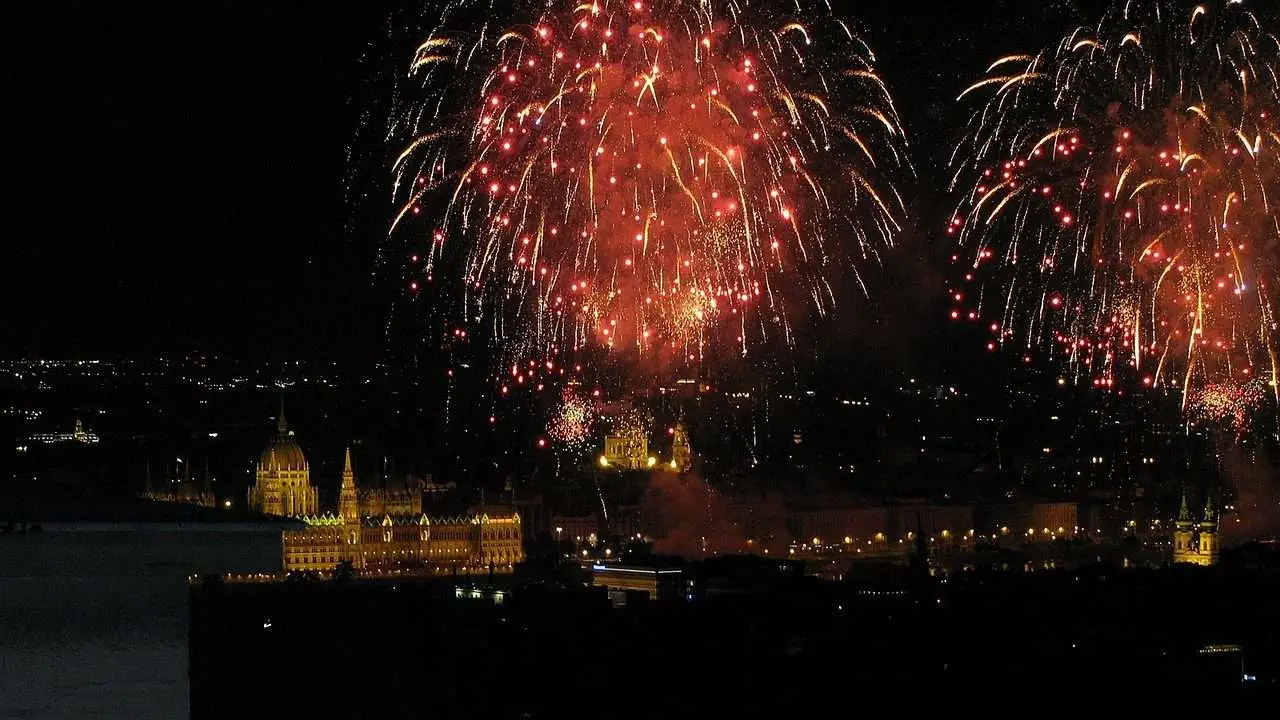 Monuments to Explore in Budapest Holidays
During your Budapest Holidays explore the Hungarian Parliament Building, Hungary's largest and tallest structure, which is every bit as spectacular as the Royal Palace. Before visiting Heroes' Square or St. Stephen's Basilica, take a tour and meander through the magnificent interior.
Don't miss a tour to Halászbástya while you're in town. Historic buildings have remarkable architecture and amazing views of the Danube and are located in the Buda Castle District.
If your legs get tired, rest in one of Budapest's hot baths. Alternatively, as the evening progresses, take a dinner boat along the river.
Refreshments in Budapest holidays
During the Budapest holidays, city vacations promise incredible cuisine and drink that will delight even the pickiest eaters. Traditional Hungarian food has been formed by thousands of years of Magyar history and is characterized by its rich flavor and excellent taste.
It is still an important part of the country's cultural legacy today. Make sure to try goulash, one of Budapest's most famous meals, when you visit. Goulash is a rich, intriguing, and completely wonderful stew made with meats, veggies, and a generous amount of paprika.
Goulash had become a national emblem throughout the United States throughout the 1800s. Chicken lángos and somlói Galuska are two more popular recipes (a delectable sponge cake dessert).
Budapest Bisztró serves the greatest goulash in the city. This restaurant has a contemporary atmosphere and excellent service and is located within a short distance from the iconic Parliament building.
Borkonyha Wine kitchen, one of Budapest's three Michelin-starred restaurants, is a great place to eat on a budget. It promises well-performed meals with more than 200 wines to pick from, as well as an inexpensive menu consisting of classic Hungarian delicacies.
Enjoy Thermal Baths in Budapest holidays
Budapest, often known as the 'City of Spas,' has a rich thermal bath history dating back over 2,000 years. The city's thermal baths, which are fed by natural hot springs, continue to draw people from all over the world today.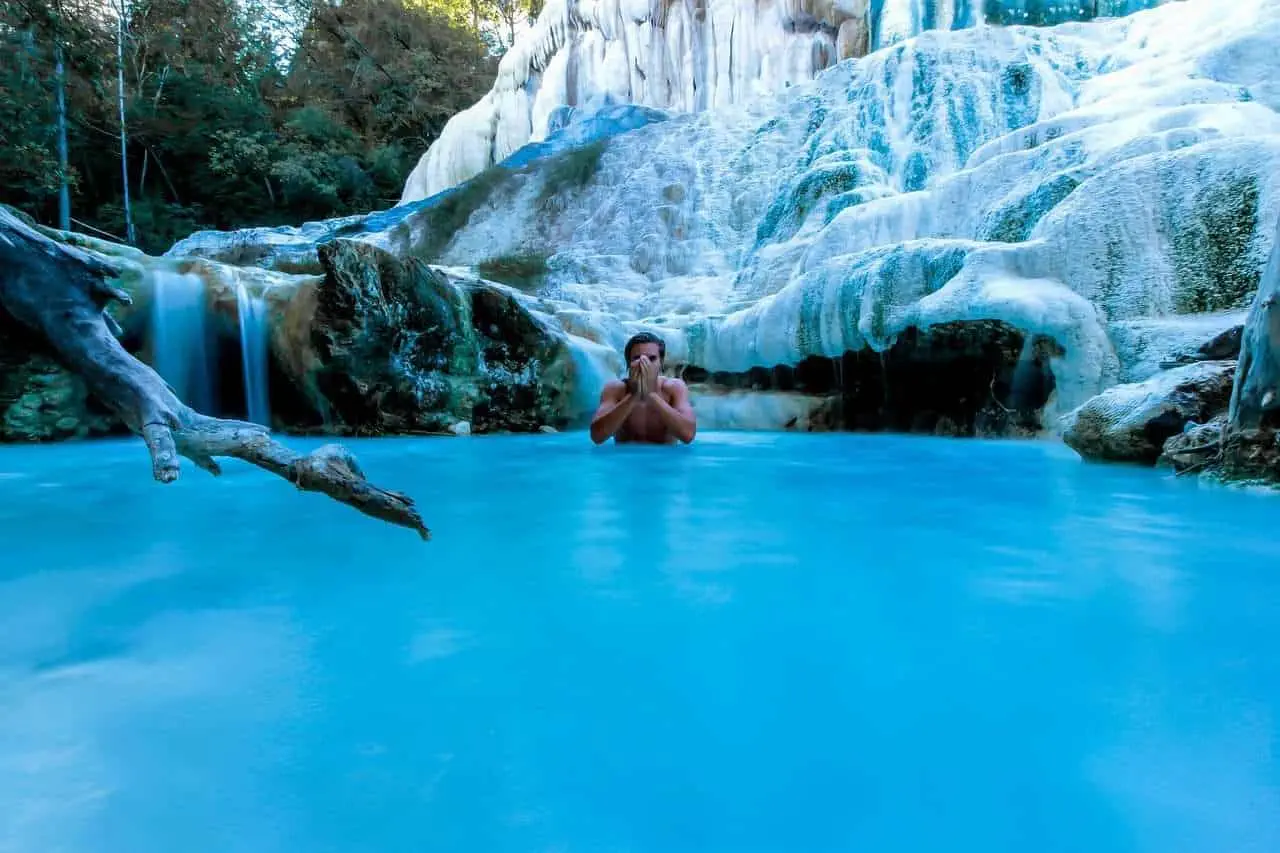 Since the Roman era, when a massive bathing complex has become an iconic milestone, Budapest's natural thermal springs are being used. The city had established itself as the home of therapeutic medicinal waters at the turn of the twenty-first century.
'Taking the seas' has become a popular hobby. People from all around the city took use of the natural springs' purported therapeutic qualities and other health advantages.
Take a soak in a hot bath while on vacation in Budapest to let your worries go away.
Visit Király Bath, the oldest remaining thermal bath, for a once-in-a-lifetime experience. It is an octagonal pool located beneath a light perforated dome, making it ideal for a relaxing dip.
Alternatively, spend the day at Szechenyi Bath, one of Budapest's most popular thermal baths. You may also enjoy numerous massage therapies, use the saunas, or go to the gym while swimming in one of the 18 pools.
Explore Nightlife in Budapest holidays
Budapest's nightlife has been described as "unique," "bohemian," and "lively," to name a few adjectives.
Enjoy sunsets during Budapest Holidays, the Hungarian capital comes alive with the hustle and bustle of restaurants, ruined clubs, and wine bars strewn throughout the countryside.
In this fascinating city, ruin bars are all the rage. They sprang from the collapse of Budapest's historic District VII neighborhood, where they were built amid the ruins of prewar stores, car parks, and buildings.
These one-of-a-kind hangouts exude an unfathomably laid-back vibe. Within the spacious interiors of these unusual places, visitors may enjoy cheap booze and thundering music from twilight to dawn.
Szimpla Kert, one of the city's most well-known ruin bars, first opened its doors in 2002. Partygoers may don their dance shoes and sip a good local brew while soaking up the exciting environment.
Mazel Tov Budapest, another popular hangout in the Jewish Quarter, is one of the city's more upmarket ruin bars. While lounging on contemporary furniture, savor delectable beverages and mezze plates to see in Budapest Holidays.
Budapest is well known among wine enthusiasts. Wine lovers could visit one of the city's wine bars to experience a variety of natural and traditional wines.
Budapest has a plethora of ambient pubs to choose from, ranging from Cultivini to Cintanyeros. This city provides an outstanding night out to cap off a day of touring and exploration. It is inexpensive, cheery, and unique.
Fun things to Do in Budapest Holidays in Winter
Budapest's hectic life does not come to a standstill even when the weather turns chilly. At this time of year, there are lots to see and do in Budapest.
This is also a fantastic opportunity to travel to Budapest because there are fewer visitors.
Ice skate at City Park's outdoor rink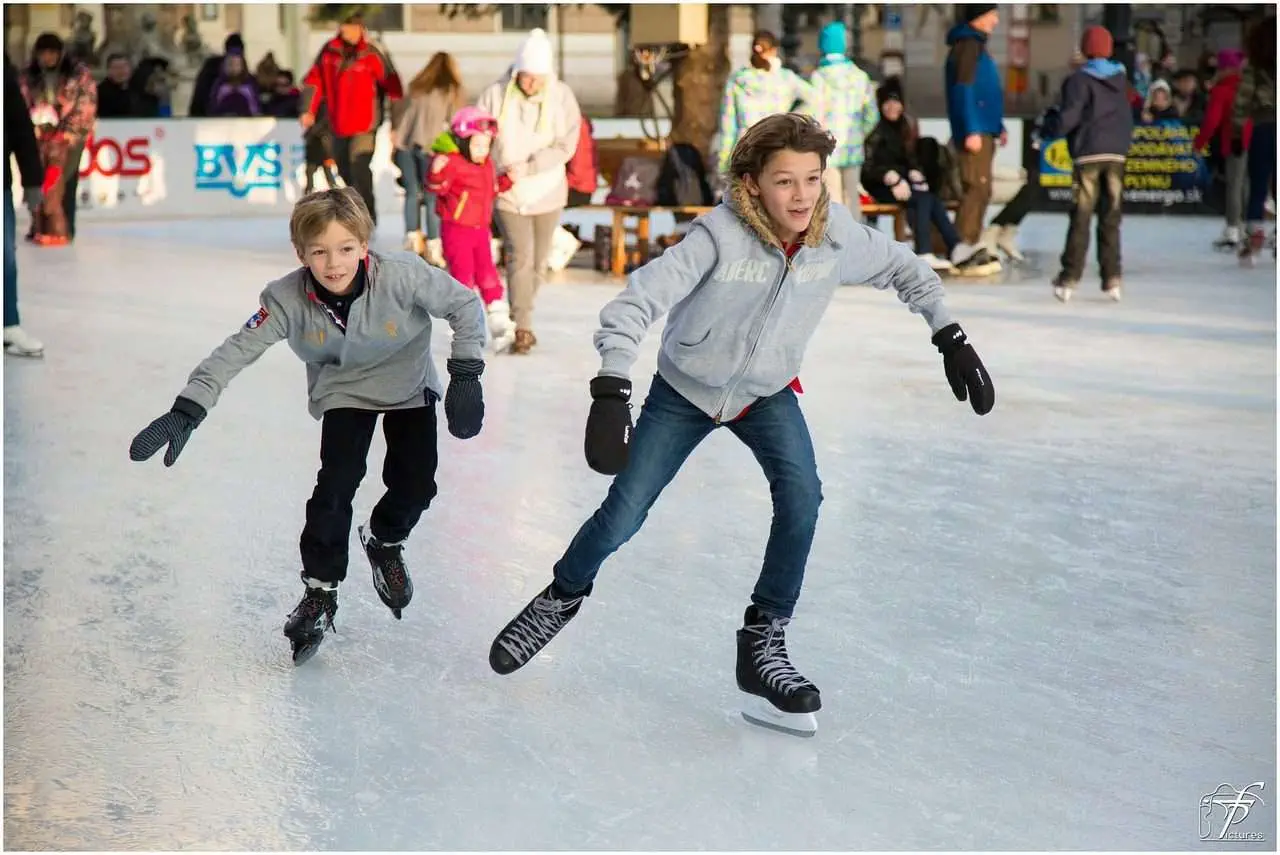 There are numerous sites to visit in Budapest holidays during the winter, however, if you want to keep active, visit the City Park's renowned Outdoor Ice Rink.
The massive open-air rink is regarded as one of Europe's top ten ice rinks. You've never skated before? There's no need to be concerned; you can learn here, and it's never too late to begin.
Relax in one of Budapest's thermal baths
In the winter, soaking in a hot bath is one of my favorite things to do in the Budapest holidays. Budapest baths offer excellent therapeutic and cleaning powers since they are supplied by natural hot springs rich in calcium, magnesium, and fluoride.
The Szechenyi Baths, which include three outdoor heated pools, are one of my favorite places to visit in the winter.
Even though it's really cold outside and snow is pouring, the hot, thermal water beckons you to try it. It's a hot and chilly sensation that makes you feel good. You must give it a go.
Gellert, near Castle Hill, Kiraly, and Lukacs Baths are all famous thermal baths to visit in Budapest.
They all have distinct personalities, and some provide pools with varying water temperatures, saunas, massages, and spa treatments.
Warm-up with some mulled wine during Christmas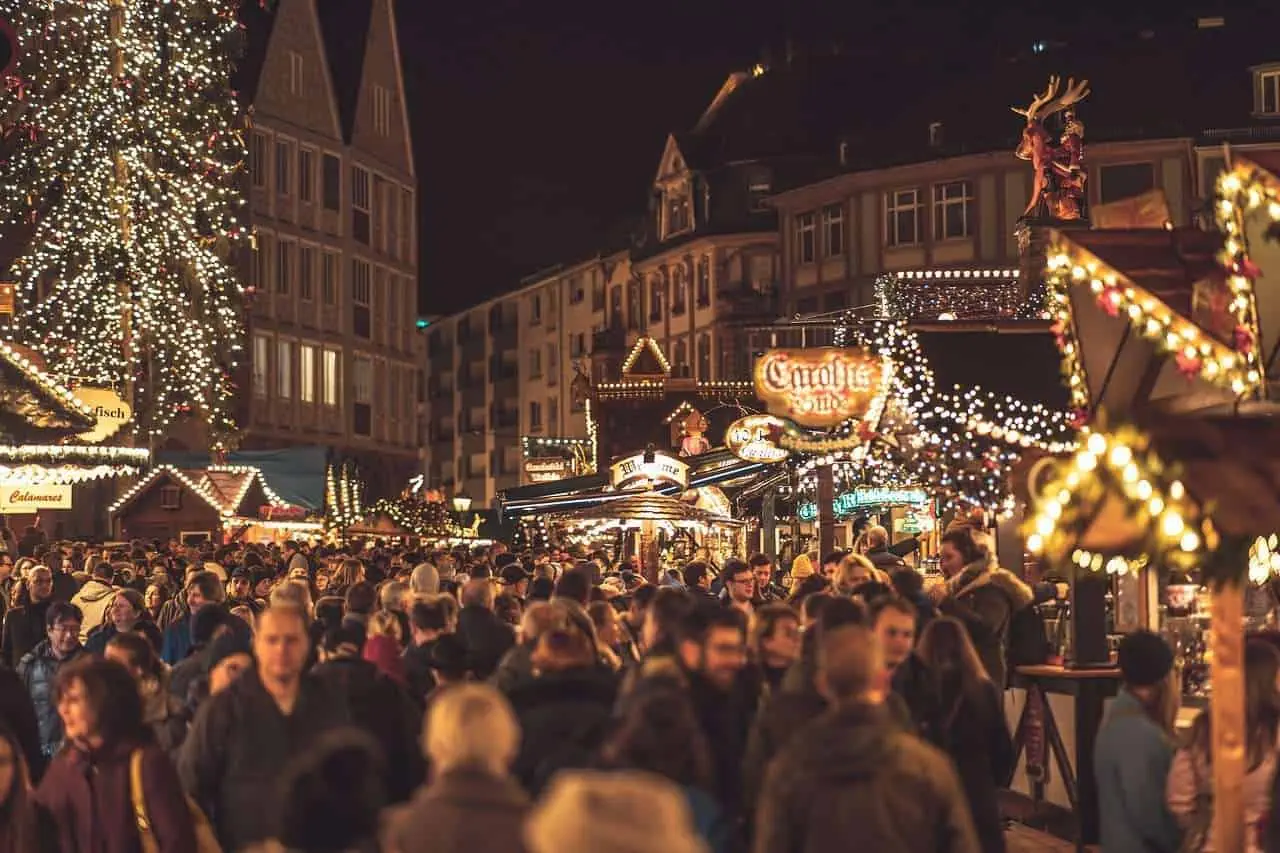 Explore Budapest Christmas Markets, Budapest has a few of Europe's best Christmas Markets, and there's no better place to get into the perfect holiday mood than at one of the city's many colorful Christmas Fairs.
Grab a bag of roasted chestnuts and a cup of mulled wine to help you get through the frigid winter months. This will provide you with plenty of energy to browse the numerous kiosks selling souvenirs, local crafts, and confectionaries.
Try authentic Hungarian cuisine at the Grand Central Market
If you're in Budapest holidays, you must see Nagy Vásárcsarnok (Great Market Hall). The market is well-known for its large selection of fresh vegetables and locally grown items.
You'll discover anything your heart wants, including seafood, fresh meat, smoky sausages, cold cuts, and baked delicacies!
Some stand-up stations offering traditional Hungarian meals and beverages may be found on the market's second level. It's difficult to ignore the aromas of freshly baked strudels and home-cooked meals!
Attend the Budapest Opera House's Nutcracker performance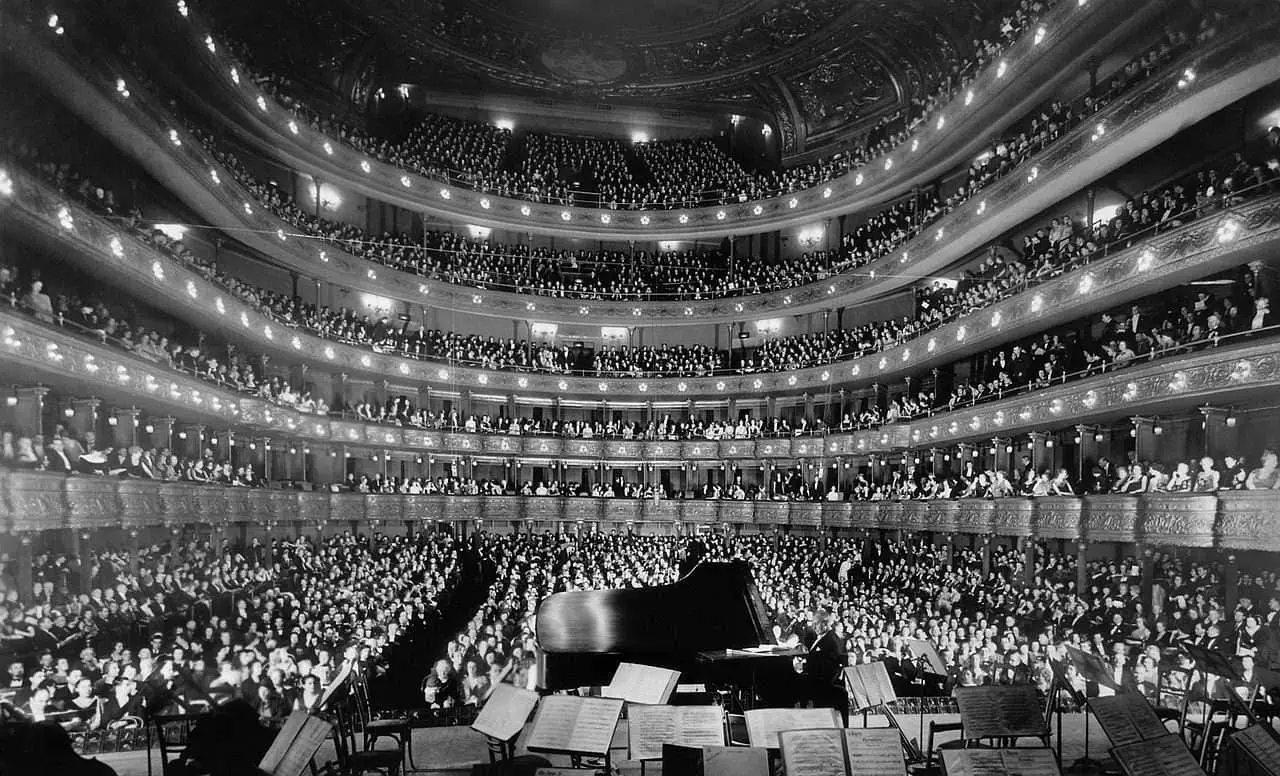 It is an American Christmas custom to see The Nutcracker ballet over the Budapest holidays, but it is equally popular throughout Europe. If you're in Budapest in December, don't miss a show at the Hungarian Opera House.
Budapest's Opera House is among the city's most stunning cultural attractions. The beauty of the iconic structure, in my opinion, surpasses that of the Vienna opera, after it had been based.
Indulge yourself with a Kürtskalács (chimney cake)
Whenever you travel to Budapest in the summer or the winter, Kurtoskalács (or 'chimney cake') is a must-try.
Many booths sell this Hungarian sweet delight around the city. It's also available at any of the town's Christmas Market.
It's difficult to ignore the sweet perfume that fills the air surrounding the cake stands! You'll probably have to wait in line for such chimney cake almost all of the time, but just don't give up. It's worth a shot.
Visit the City Park for a winter wonderland
If you're lucky enough to have some new snow in the Budapest holidays, the City Park is the best site to experience a beautiful winter wonderland.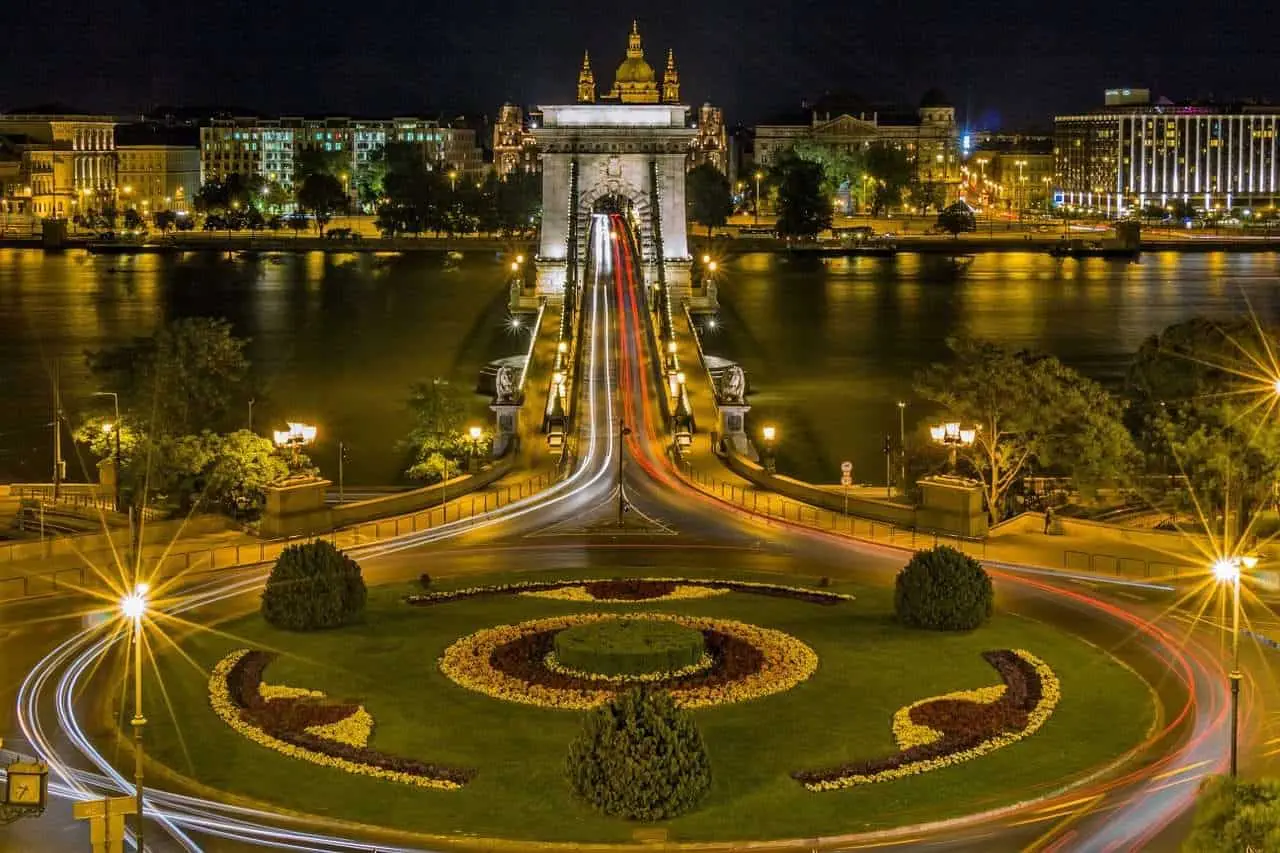 A collection of reproductions of prominent medieval structures from Hungary and Romania's Transylvania area can be found in the park, which is just a few meters from Heroes' Square.
The most stunning is a reproduction of Romania's Vajdahunyad Castle.
Stroll along the Fisherman's Bastion's deck
The Fisherman's Bastion (Halaszbastya in Hungarian) is undoubtedly Budapest's major tourist attraction. The name of the fortress comes from the fishermen's guild that was in charge of guarding the region throughout the Middle Ages.
Just after the Siege of Budapest, as Buda Castle's military value faded, the Fishermen's Bastion terrace was created as a viewing platform.
Even in the cold, walking an all-around platform is lovely, since you get a spectacular view of Budapest from up there.
Warm yourself with a pint of pálinka at Budapest's Ruin Pubs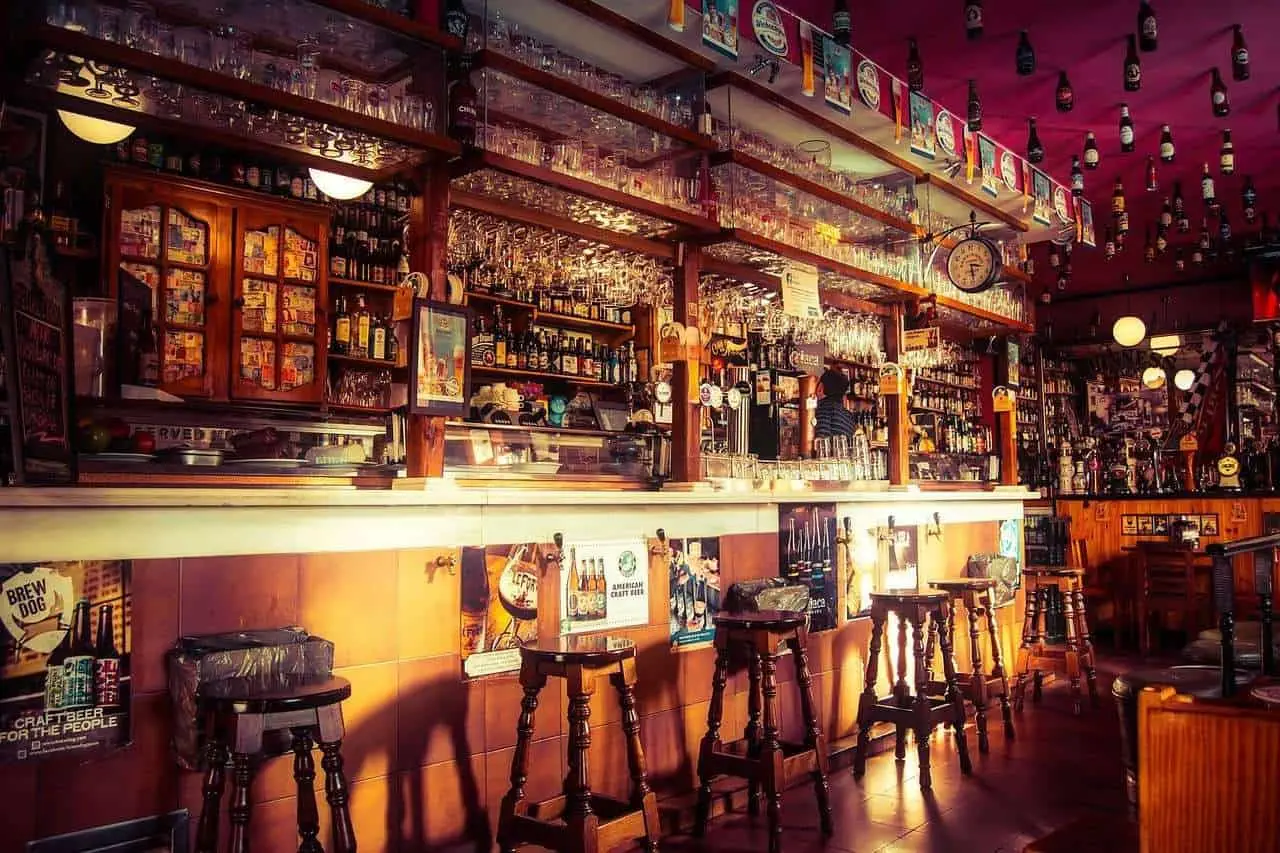 Enjoy in Ruin Pubs during Budapest Holidays, the Ruin Bars are one of Budapest's strangest (and most entertaining) attractions. In 2004, an abandoned and decaying building in Budapest's District VII became home to this unique bar and nightlife franchise.
After the evacuation of the Jews during World War II, this section of Budapest became desolate. In the ghetto, the Jewish Synagogue was the sole edifice that resisted degradation.
Visit St. Matthias Church for a Christmas Concert
During the Budapest Holidays exploring & enjoying a Christmas Concert in one of Budapest's numerous cathedrals is one of the most wonderful things to do in December.
A concert at the St. Istvan Basilica, on Budapest's Pest side, will provide a more magnificent experience.
However, if you want a more personal experience, I recommend visiting the stunning Neo-Gothic Matthias Church in the Buda Castle District.
At Café Gerbeaud have a cup of Sisi cave
Café Gerbeaud, located in Vörösmarty Square, is one of Budapest's most renowned coffee cafés and the only site where the legendary Sisi cave may be tasted (Sisi coffee).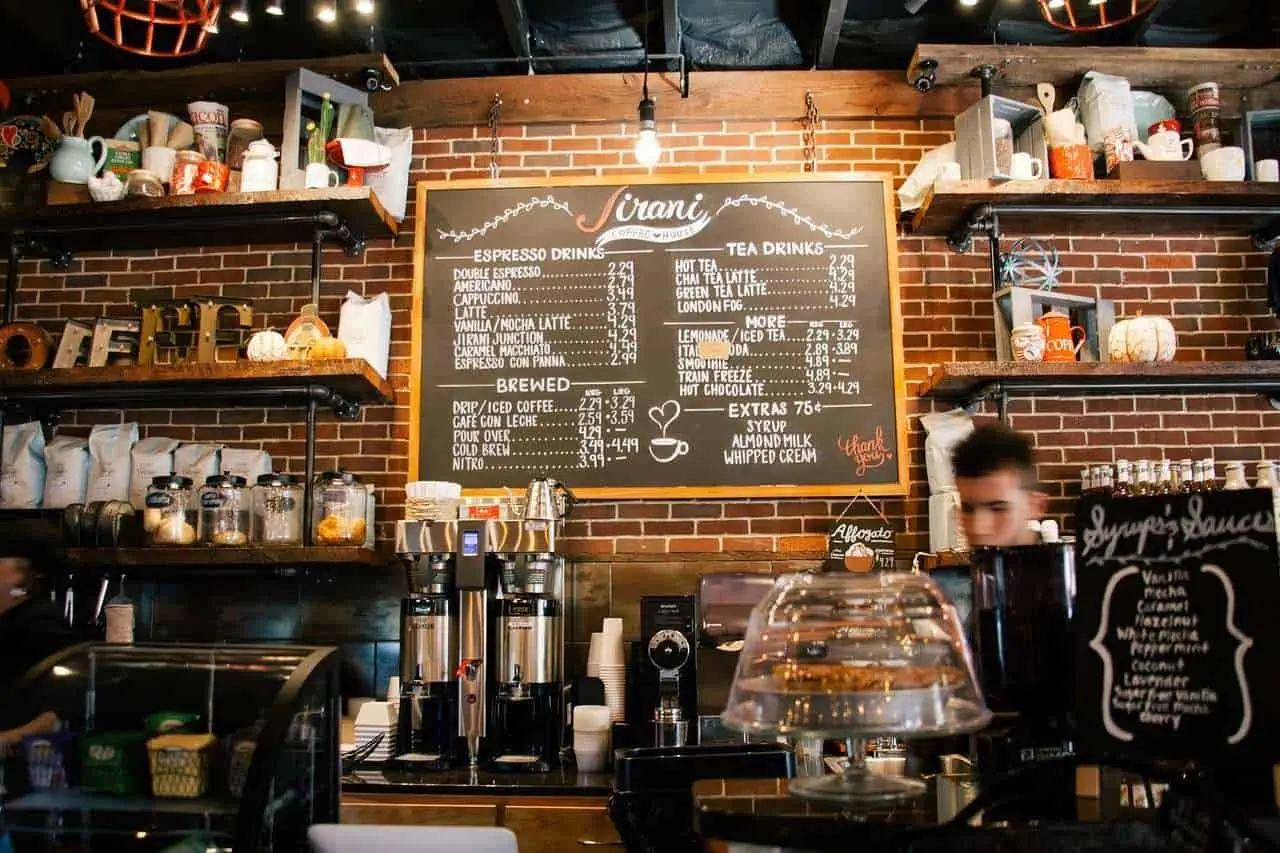 This sumptuous café was a gathering spot for the 19th-century Budapest aristocracy, including Sissy, Queen of Hungary and wife of Emperor Franz Joseph. As a result, the famed coffee, which was the Queen's favorite, got its name.
The famed Gerbeaud has become rather touristic in recent years. However, you should pay a visit if you want to witness one of Europe's most classic coffee cafes.
The opulence of Gerbeaud's chandelier-lit chambers, which are draped in green and scarlet velvet, harkens back to its former greatness.
Visit Váci Utca to do some Christmas shopping
Váci Utca, Budapest's most famous pedestrian boulevard, shines like no other in the winter. Váci Utca is a lovely spot to walk because of the attractively adorned businesses and building facades.
Wile Although I would not suggest any one of the eateries in this neighborhood, this street does have some good shops.
Take a tram ride over the holidays in Budapest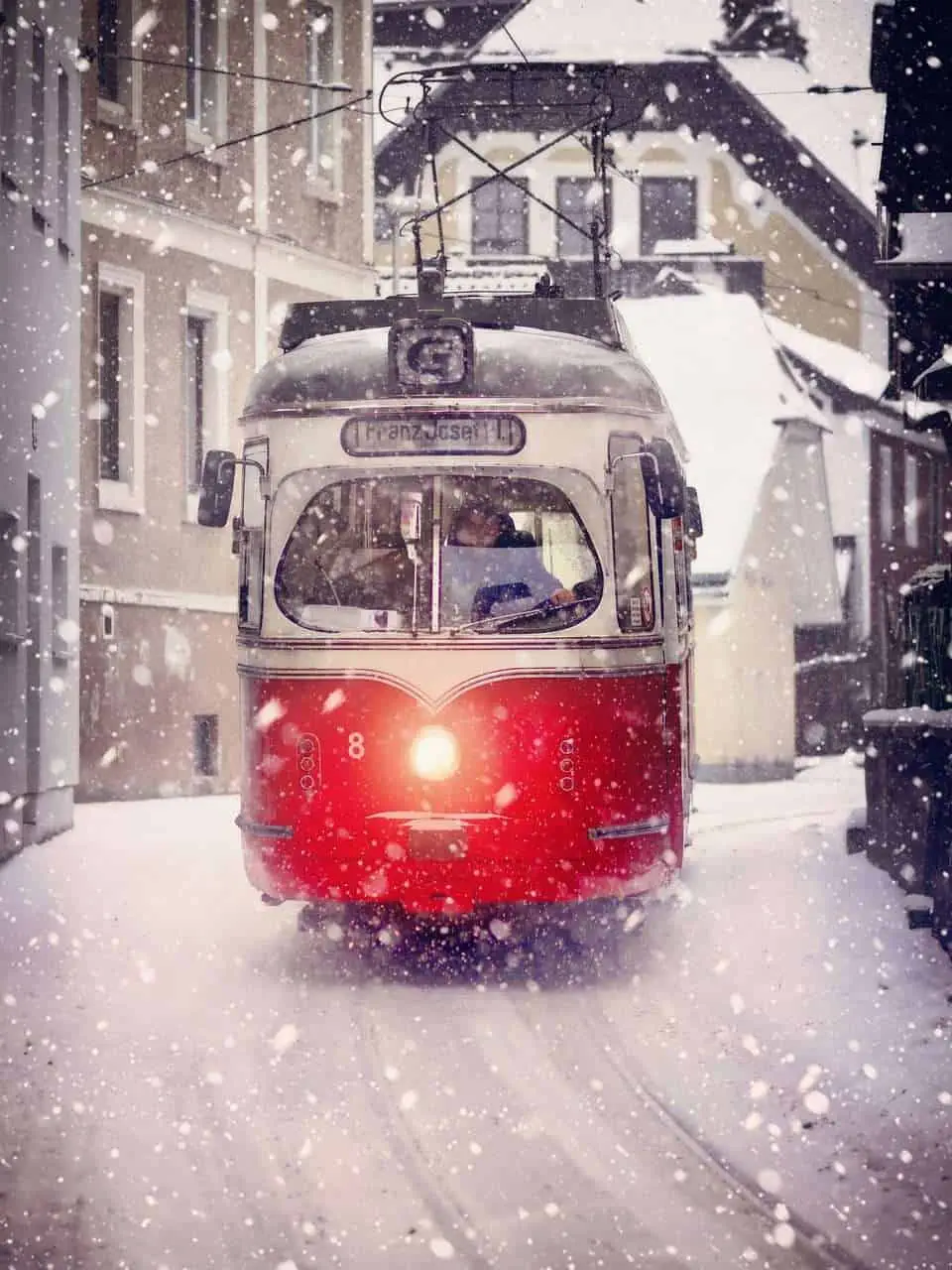 In December, several of Budapest's streetcars take on a festive look. Thousands of thousands of LED lights wrap the trams, making transit in Budapest a joyous experience.
Your Budapest Card or a public transportation travel pass may be used to ride the Budapest Christmas Streetcar. Check out this page for further details about the show's running times and schedule.
On New Year's Eve, watch the fireworks
Though there are no "official" fireworks displays on New Year's Eve in Budapest, many outlying towns and local individuals hold their festivities. The finest site to observe fireworks is atop Gellert Hill, which is located on Budapest's Buda side.
When it comes to New Year's Eve street parties, the areas of Váci Utca, Erzsebet Ter, and the Jewish Quarters will be packed with revelers who will party till the early hours of the morning.
Embark on a Danube dinner cruise
A supper cruise on the Danube is the perfect way to make your trip more special. It's a lovely way to view the city at night. Most of the time.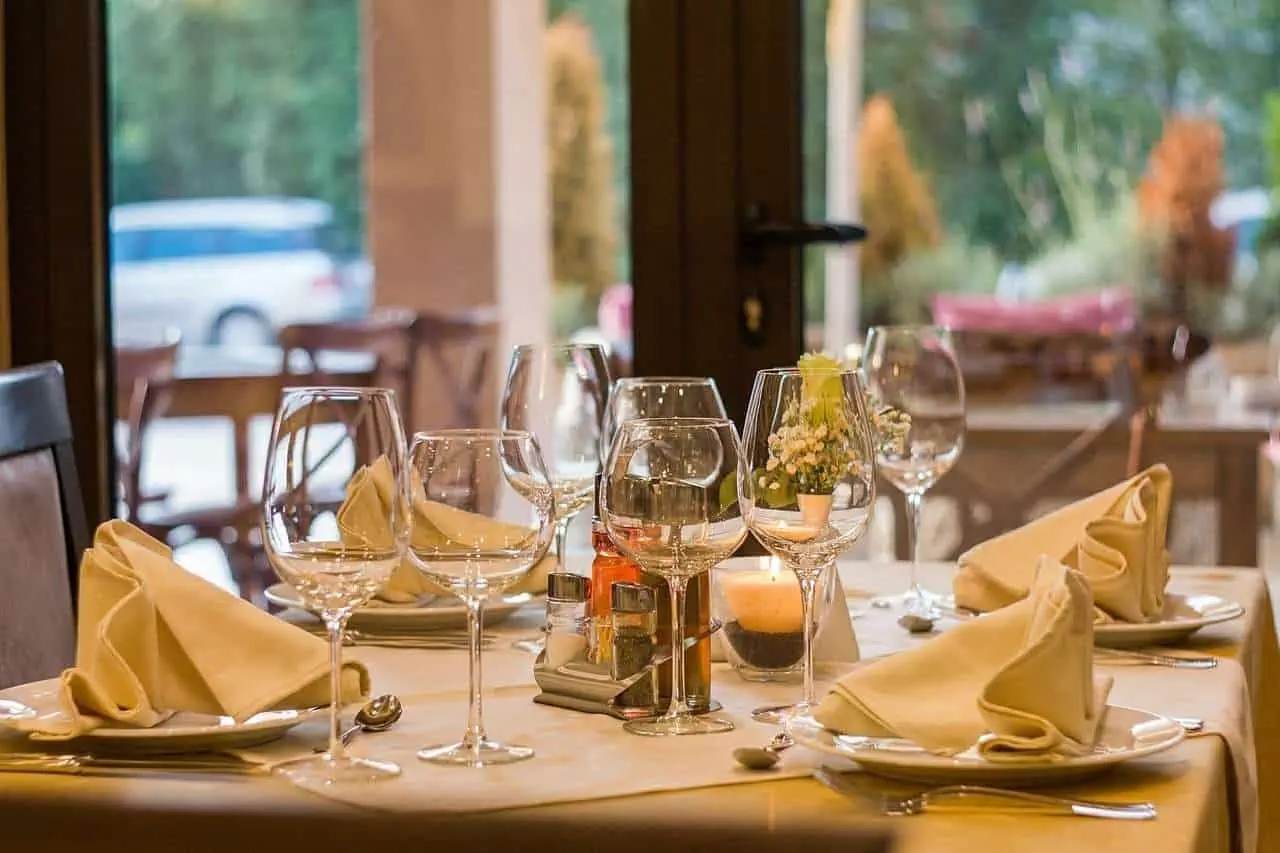 Conclusion
Budapest is Europe's finest fascinating city, with magnificent palaces and one-of-a-kind pubs. This blend of elegance and decay is ideal for short getaways, multi-center European vacations, and romantic getaways.
The stunning architecture of Hungary's parliament building hints at the comforts on offer for those who wish to be indulged. After a day of touring in Hungary's treasures, check into a historic luxury hotel with a spa.
On family holidays to Budapest, children will be enchanted by the castle district, also with Vienna and Prague nearby, you may simply extend your trip. Take a trip to Budapest and experience what the city has in store for you.