Planning your next vacation in London? Do not forget to keep some time aside for Soho because there are various things to do in Soho.
Places like the iconic Jazz Club of Ronnie Scott (remember the jazz greats like Ella Fitzgerald and Miles David?), underground stations, London's oldest markets, cocktail bars, and musical theatres, and Harry Potter attractions, are simply waiting to jump into your things to do in Soho list.
All About Soho
Soho, the heart of London's West End is the eclectic mix of fascinating history and modern excitement. Today Soho covers around one square mile (2.6 square kilometres) and is bordered by Oxford Street, Regent Street, Chinatown, and Charing Cross Road.
Other interesting London areas that are within walking distance of Soho include Leicester Square, Covent Garden, Piccadilly Circus, and Mayfair. You can also take a short bus trip to Trafalgar Square from Soho, or visit London's famous Oxford Circus lying on the corner of Bloomsbury.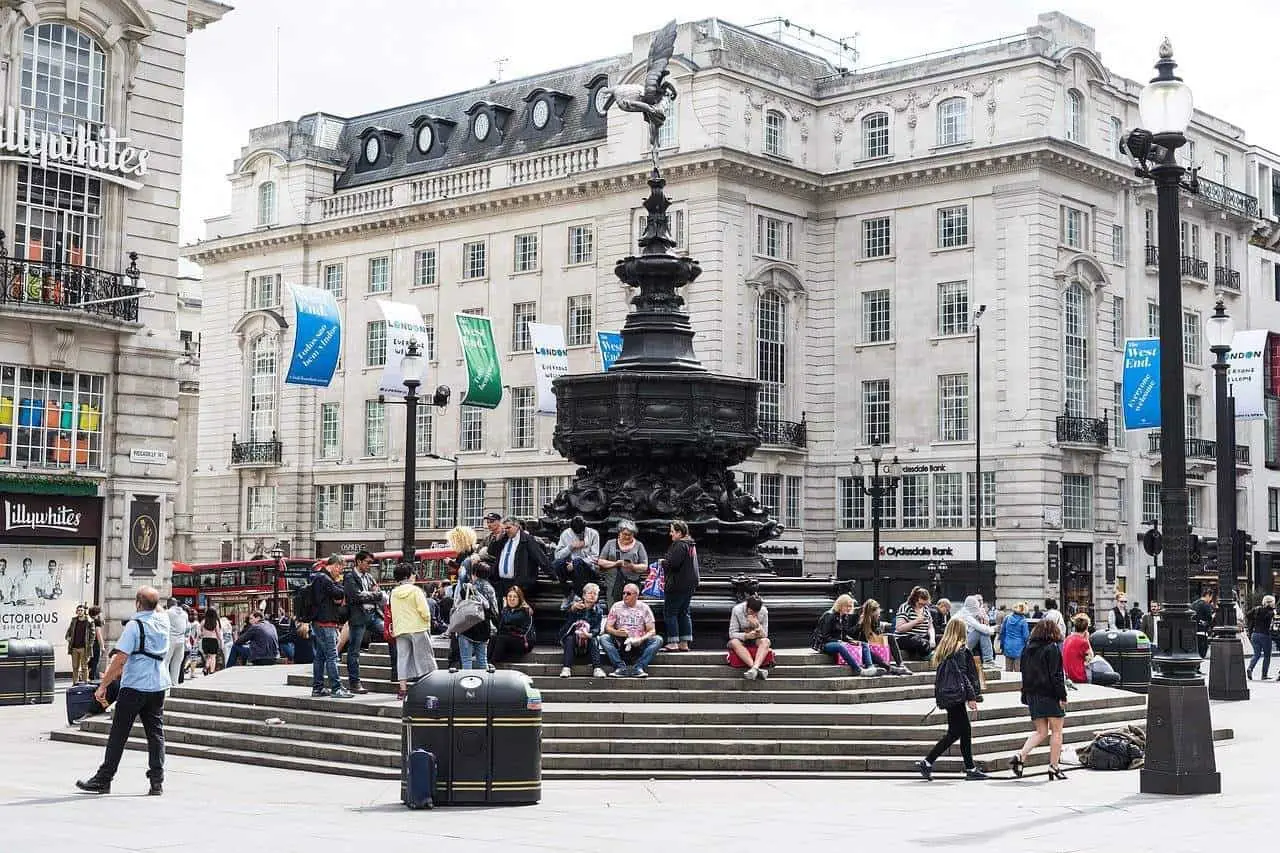 There are numerous fun and unusual things to do in Soho as it is one of the best places in London to find live music and entertainment, interesting food, and pulsating nightlife.
You can relax in the Soho Square, visit the boutique shops, or enjoy a West End Show, admire the street art, watch the street performers and treat yourself to some good food, rounding it off with enjoyable cocktail bars.
It has also been the centre of London's LGBTQ+ community with buzzing gay and lesbian bars around Old Compton Street. You can also visit Carnaby Street – Soho's hotbed of fashion and music that led the way to the Swinging Sixties.
10 Fun Things To Do In Soho
There is a never-ending list of the best fun and unusual things to do in Soho. One can never get enough of the exciting and pulsating life of Soho and so if you are planning to visit Soho during the holidays, be prepared to get distracted from the strict schedule you have planned!
1. Visit The House Of Minalima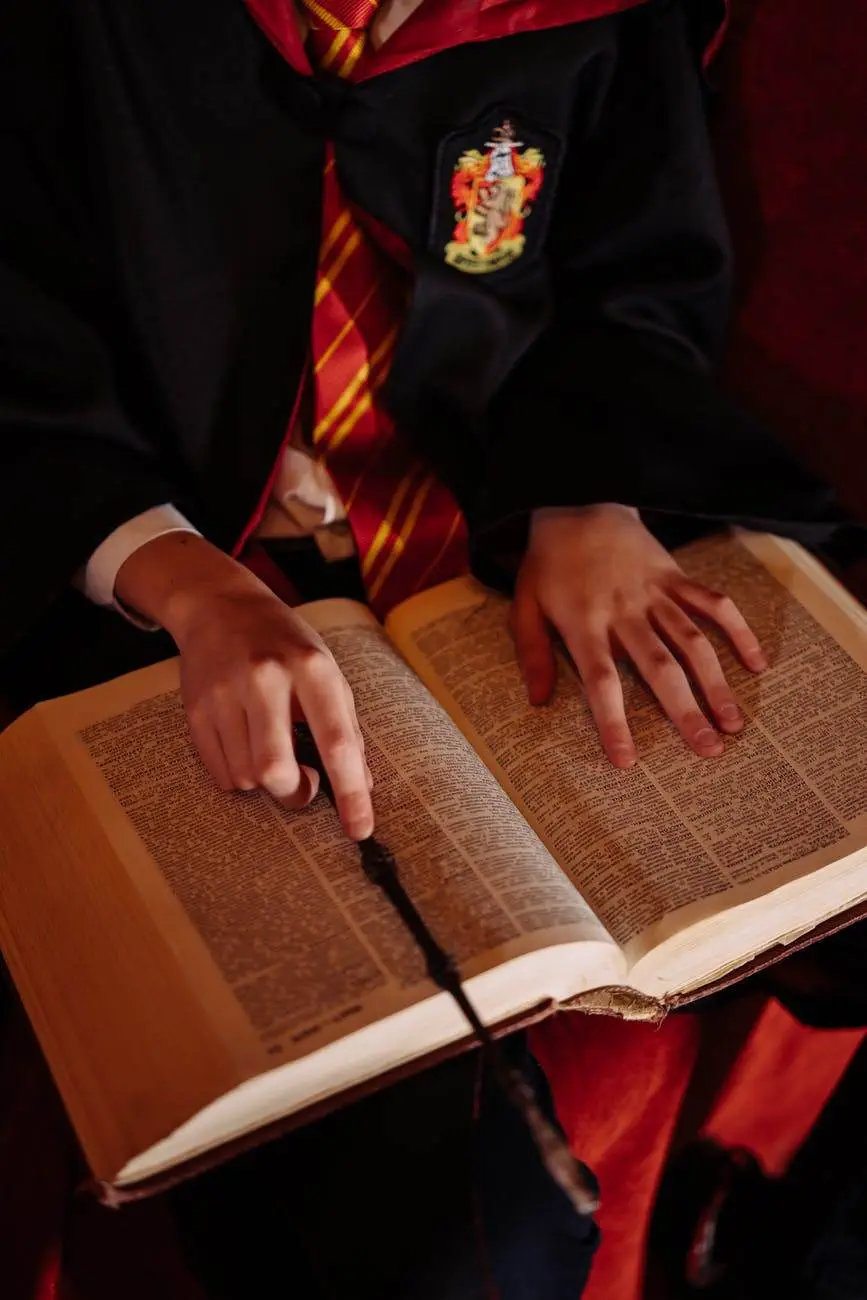 If you love Harry Potter, then visiting the house of Minalima has to be at the top of your list of things to do in Soho.
If you head through the cute pink entryway, you will find three floors of an amazing gallery cum shopping space. It is simply brimming with art from the graphic artists Miraphora Mina and Eduardo Lima.
You will find all kinds of art in the store and gallery but given the duo's important role in designing the film, you will come across a heavy emphasis on Harry Potter and the Fantastic Beasts series. There are also a few pieces borrowed from the Warner Bros Studios in Leavesden.
The House Of Minalima is open from Monday to Sunday (that is, every day) from 12 pm to 7 pm. It is one of the best things to do in Soho during the day. Weekends can get pretty crowded however and you might have to stand in long queues on Saturdays and Sundays.
2. Watch Shows at The Soho Theatre 
Focused primarily around the West End, watching the theatre shows in London is one of the best things to do in Soho. You can pick your favourite from the incredible lineup of shows that take place throughout the day (or simply watch all of them).
You can watch a spell-bounding performance of Harry Potter and The Cursed Child at the Palace Theatre on Cambridge Circus.
Visiting Soho Theatres like the Prince Edward Theatre and the Prince of Wales Theatre should be on the top of your bucket list. They have been entertaining visitors for quite a long time with big-budget musicals, classical plays, quirky cabarets, and stand-up comedies. The Mary Poppins show at Prince Edward Theatre is simply a spoon full of sugar.
Pop in some snacks between the long-running show Les Misérables at the Sondheim Theatre and the comedies, cabarets, theatres, and other writer events at the Soho Theatre on Dean Street.
3. Find The Seven Noses Of Soho
Yes, you heard it right- Seven noses of Soho. The appearance of these noses like hidden gems all around the city was quite a mystery and that makes it one of the best things to do in Soho.
In the mid-1990s, with all the craze of finding these noses, no one knew how these noses got stuck all over central London, but there are only seven noses to be found in Soho (Hint: one is in Endell Street in Covent Garden). The notoriously difficult nose to find is the one in D'Arblay Street.
As the theories of how these noses appeared got weirder and weirder, artist Rick Buckley came forward and admitted that he was behind these noses. He had created moulds of his own nose and stuck them around Soho as a protest against the increase in the number of CCTV cameras being used in surveillance.
More than twenty years later, only seven noses remain and they have truly become a part of the Soho landscape!
4. Enjoy Cocktails At Soho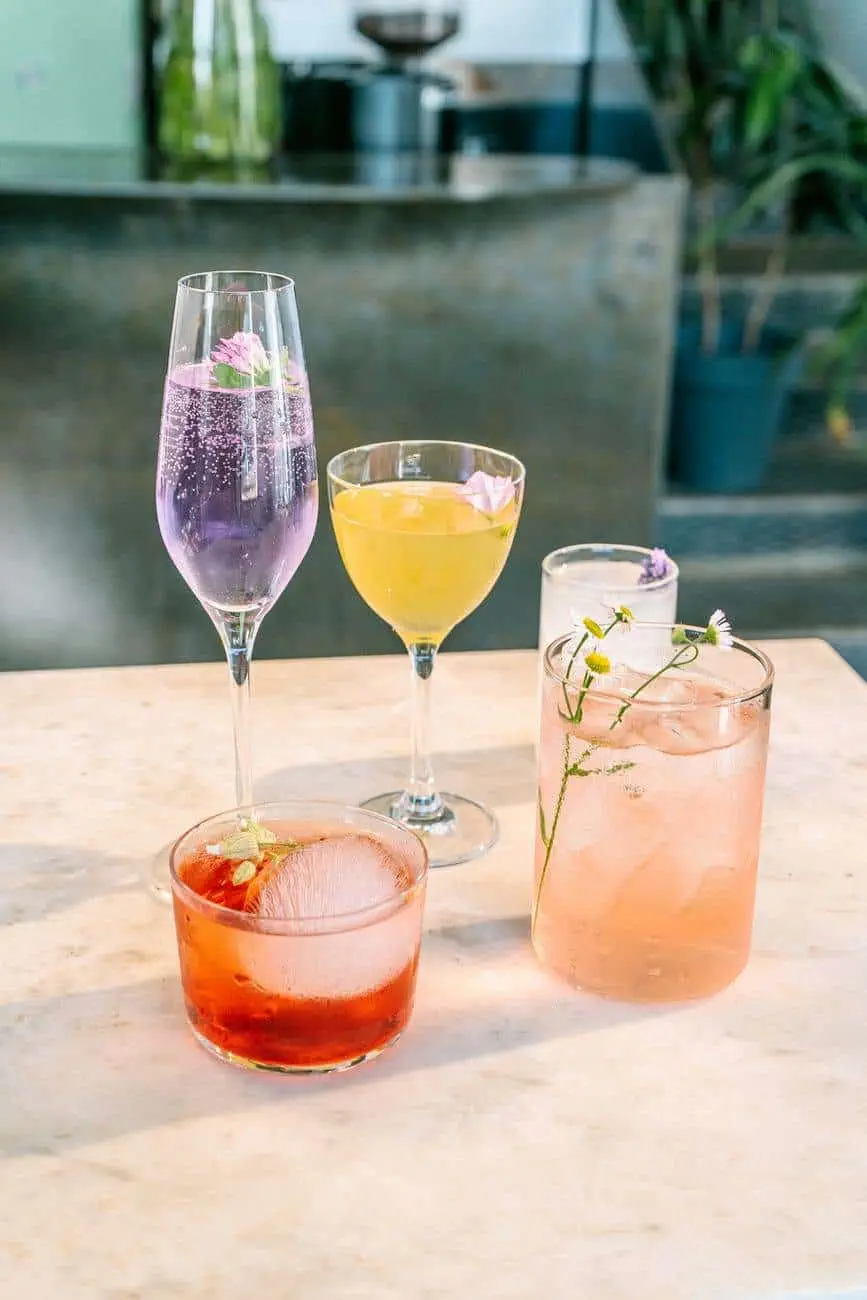 One of the best things to do in Soho is surely visiting the quirky cocktail bars because Soho in combination with cocktails forms the best vacation.
Keeping this equation in mind, visit the underground speakeasies as well as the rooftop bars with brilliant cocktails with beautiful settings. However, they do tend to get crowded, and so, you might need to book ahead for some.
The Blind Pig
Located above the chic Social Eating House at 58 Pollen Street, this cocktail bar has a seriously quirky, curious, and inventive cocktail list.
The menu changes with the season and one of their funniest drinks is the tequila-based 5-A-Day complete with added jelly worms.
Disrepute
Disrepute is the grand belle of the Soho cocktail scene. The interior gives a lasting first impression. It is a meeting of plush jewel-coloured armchairs, tinted mirrors, golden metals, and a few other extra-luxe touches sure to take your breath away.
The menu gives a sense of story revolving around each cocktail that evokes the mystery of a well-woven plot. Some of the cocktails are even accompanied by some performance, like Jon's Holy Smoke which is released from a bell jar of smoke when it is brought to the table.
5. Relax At The Soho Square
One of the best things about London is that no matter where you are, there will always be a spot for you to relax at.
Even though it is rarely ever empty, Soho Square is like a small oasis of calm away from the busy street of Soho. You can grab a coffee, some delicious snacks, and soak up the warm Soho sunshine.
Not only is Soho Square very pretty, but also it is historically significant. It dates back to the late 17th century, and there is even a picturesque black and white Tudor House standing right in the middle of the Square.
6. See The Birthplace Of William Blake
Soho is the birthplace of one of Britain's world-famous poets, William Blake. This fact attracts masses of literature enthusiasts to Soho, from all over the world.
This celebrated writer started life on Broadwick Street, known as Broad Street in 1757, and lived there until his marriage in 1782. In fact, this address was even one of William Blake's first exhibitions.
The original terraced house where William Blake was born no longer stands, but the spot is marked with a plaque to pay tribute to him. The biggest difference between the 18th century and the modern area is that during William Blake's years, Soho was right on the edge of London, with open fields nearby.
It is hard to imagine what the place might have looked like then, as you stand in the middle of the present concrete jungle. However, the old homes near this place can give you a subtle feel of the 18th century Soho.
7. See Where Karl Marx Lived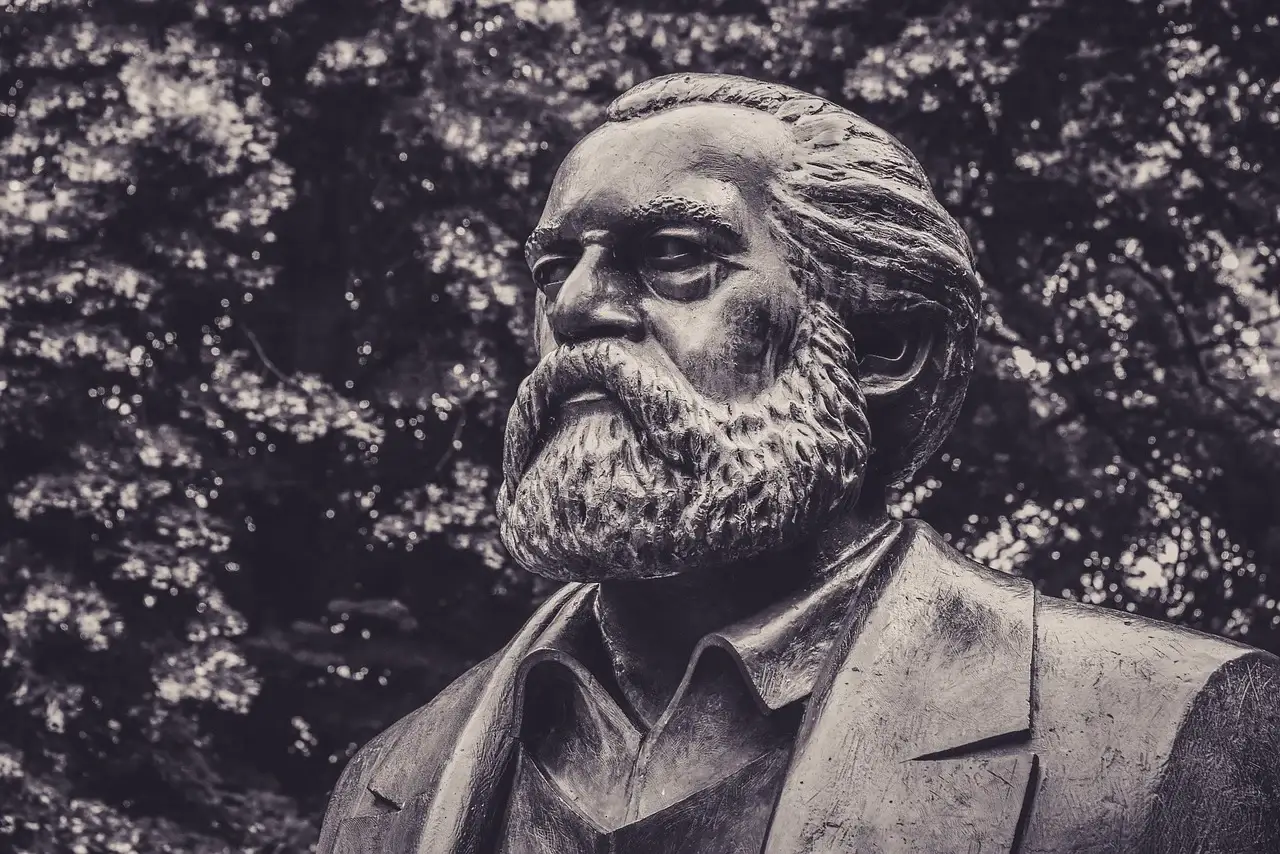 After he immigrated to London in 1849, Soho became the modest home of another celebrated historical figure, Karl Marx.
Nearly destitute, he lived in two rented upstairs rooms of a property at 28 Dean Street along with his wife and children. After five years on Dean Street, Marx moved away, grateful to a generous inheritance, and the building became the lavish Quo Vadis restaurant.
Did you know, Karl Marx was not the only historically significant figure connected with Soho? Wolfgang Amadeus Mozart, Charles Dickens, and Admiral Nelson are some of the other world-famous people with strong ties with the city.
8. Stop By The Photographer's Gallery
The Photographer's gallery opened its doors in 1971 and was one of the first public photography galleries in London. This six-storey building on Ramillies Street proudly worked to increase the profile of photography as an art form and features works from local as well as international photographers. Along with its large gallery spaces, it also boasts a bookstore and a cafe.
The Photographer's Gallery also organizes frequent lectures and classes for photography pros as well as amateurs. One of the most prestigious prizes in Europe, the Deutsche Bӧrse Photography Foundation Prize is the highlight of their annual calendar.
9. Shop At The Bookstore In Foyles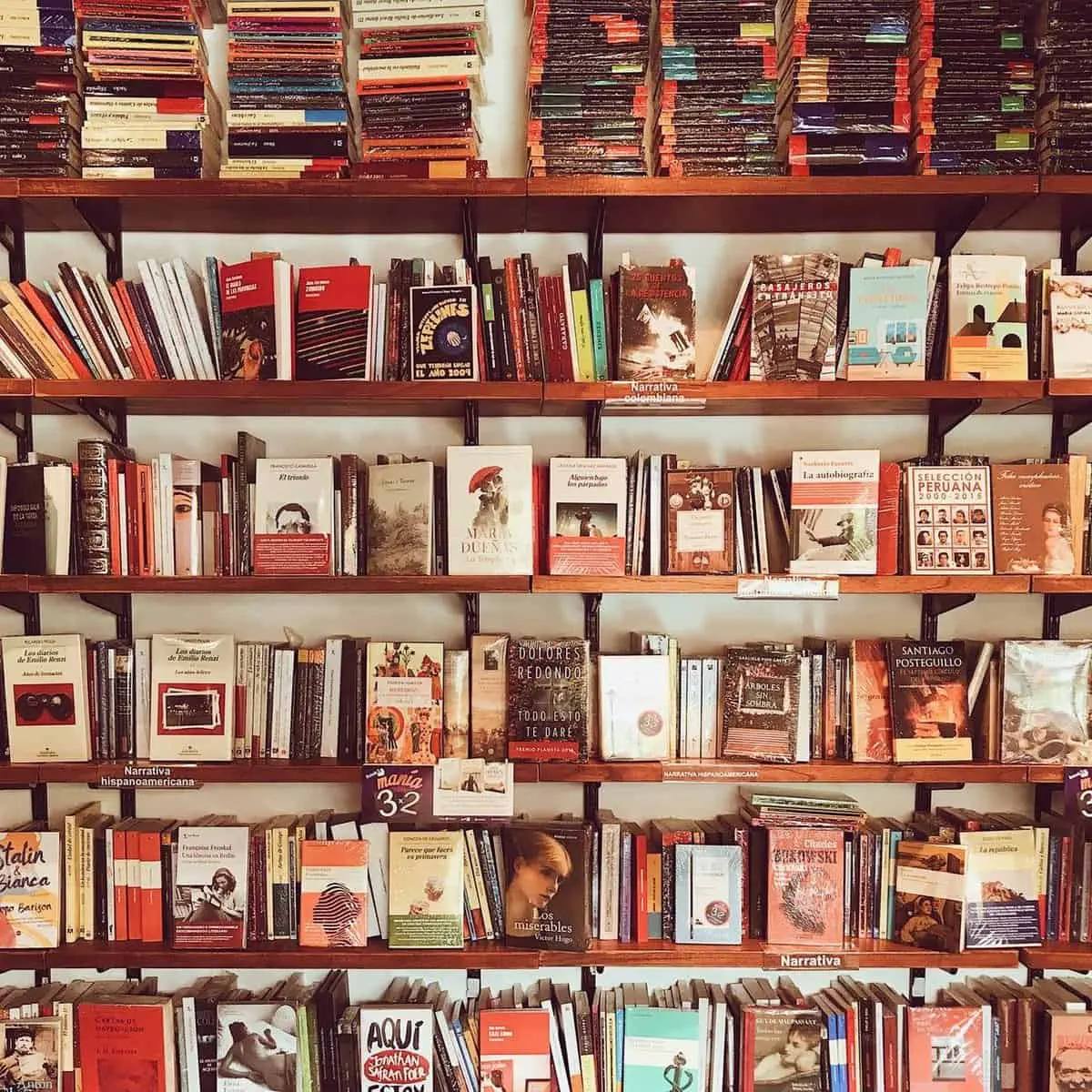 Going book shopping in Foyles is one of the coolest things to do in Soho for the book worms. Not far from the Soho Theatre is the flagship store of the bookseller Foyles. Push through the iconic red doors of the store and find yourself in a book lover's playground.
The Foyles has been one of the greatest and most attractive bookstores for over 100 years. It is thought to be London's first purpose-built bookstore and it used to hold the Guinness World Record for being the world's biggest bookshop.
This bookstore on the Charing Cross Road has an astonishing collection of 200,000 books spread out along four miles of shelves. You can basically call it the book lovers' dreamland.
 Books are not the only thing that this place offers. There is a superb cafe, a big gallery space, and an auditorium that is responsible for holding various events throughout the year.
10. Dig Into Soho's Past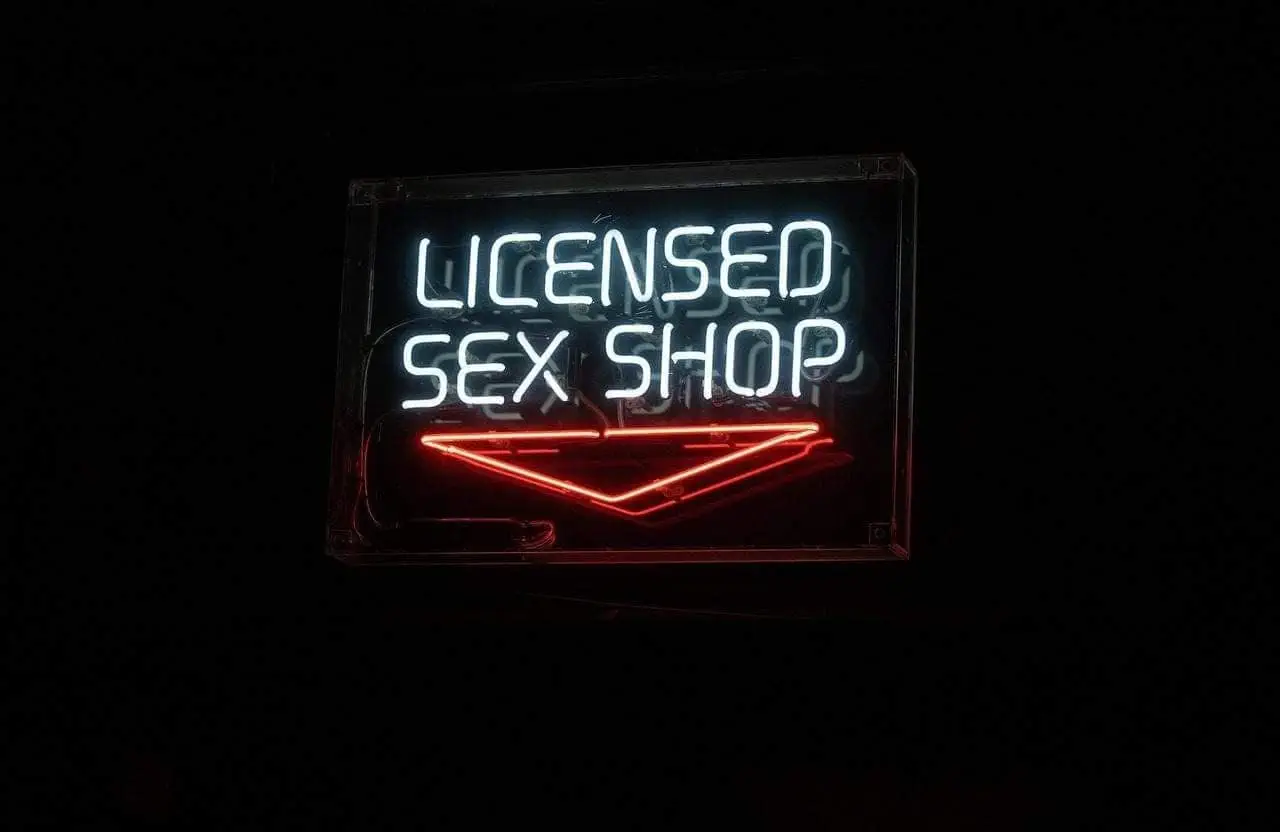 Visiting a place is never complete without knowing its true past and how it came to be what it is today. Did you know that Soho used to be a very "naughty" place? Parents used to ask their children to stay away from it and frail ladies used to gasp on hearing its name.
Soho's positive popularity had gone crashing down in the mid-1800s due to several disease outbreaks during which the people moved out of the city. Slowly the place was reoccupied by struggling musicians, poets, and artists on one hand, and women of the night, peep shows, strip clubs, and worse, on the other hand.
For more than 200 years, Soho used to be London's gritty underbelly with its well-known neon sign lighting up the words "World Centre of Erotic Entertainment". Although the neon sign has been removed and most of the debaucherous industry has left, Soho remains wickedly unashamed of its past.
Perhaps that is what makes the city so unusual. While you are there, visit the several well-known as well as unheard-of museums in Soho to dig further into the city's intriguing past.
Find A Nice Soho Hotel To Stay In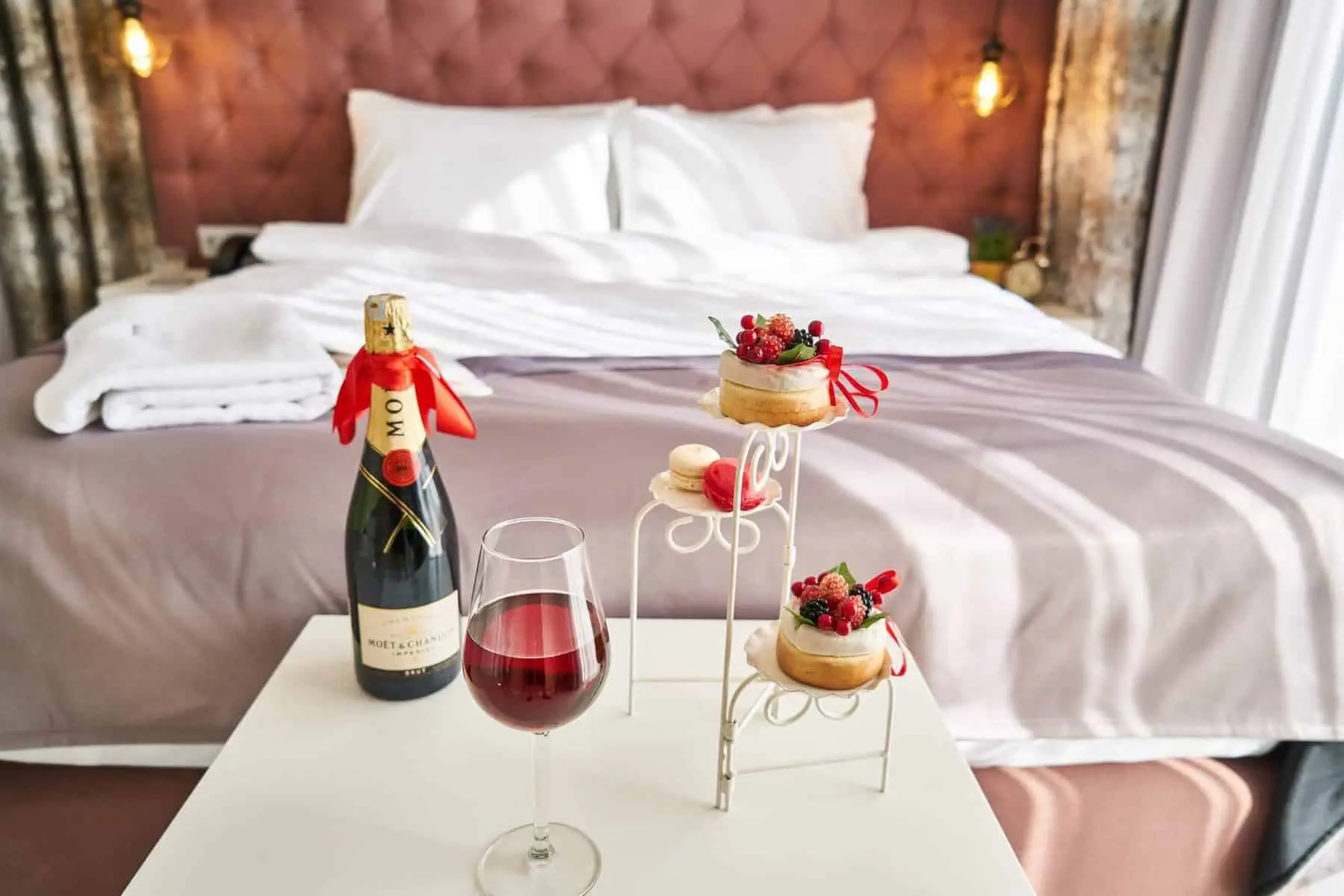 If you want to spend your vacation indulging in the best things to do in Soho, you will need a comfortable place to stay in the city. Do not worry, Soho, London has some of the best hotels starting from luxury hotels, boutique hotels, to budget hotels.
And staying in a great hotel is truly one of the best things to do in Soho, is it not?
1. Ham Yard Hotel
With a 9/10 Telegraph expert rating, Ham Yard Hotel is an artsy boutique hotel with stylish interiors fashioned by the designer Kit Kemp, buzzy bars, aromatic restaurants, a bowling alley, spa, cinema, and a snug rooftop terrace.
It is tucked away in a small courtyard behind Piccadilly, with Underground Piccadilly Circus just three minutes away.
2. Kettner's Townhouse
With its 33 upstairs bedrooms, champagne bar, piano bar, and restaurants, Kettner's Townhouse is situated at the corner of Romilly Street and Frith Street.
It is a part of the Soho scene and is close to the Covent Garden, Piccadilly Circus, and the theatres of Shaftesbury Avenue.
As of old, a pianist plays almost all day and night in the piano bar. Ice is given to each room around 7 pm every day for the readymade cocktails found in the mini-fridge (these are included in the room price) and bottles set out on drink trays. Along with the champagne bar, there is also a small private seating area for the hotel guests residing there.
3. The London Edition
With an 8/10 rating, The London Edition is the perfect balance between edgy and elegant. With its minimalist rooms appealing to the lovers of modern luxury, its sultry Punch Room bar, as well as the magnificent Jason Atherton restaurant with its glorious 19th-century ceiling, this hotel is an ode to modern history.
It is located on Berner Street, near the shopper's paradise and charming boutiques of Oxford Street and Soho.
4. Dean Street Townhouse
The Dean Street Townhouse is the little country house with an 8/10 expert rating. It is where the post-work tired soul retires for a cool drink and a delicious warm steak. Climb upstairs to your serene rooms with the freestanding bathtubs and four-poster beds, and get a deep sleep in the beating heart of the buzzing Soho.
Its location is very efficient for you to complete your things to do in the Soho list with a bang.
5. The Soho Hotel
The Soho Hotel has a deserving 8/10 expert rating and is decked with the notorious flair of the designer Kit Kemp. Her designs here just burst with colour and individuality and are a hive for fun and entertainment.
It is located on a quiet street between Dean and Wardour Street and boasts an unrivalled Soho location.
The hotel has nothing short of bars, a library, an on-site spa, a well-equipped gym, and two impressive screening rooms with 100 person capacities, cowhide and Italian chairs. The hotel runs frequent film club evenings with soft drinks, popcorns, and ice creams.
Enjoy Your Visit To Soho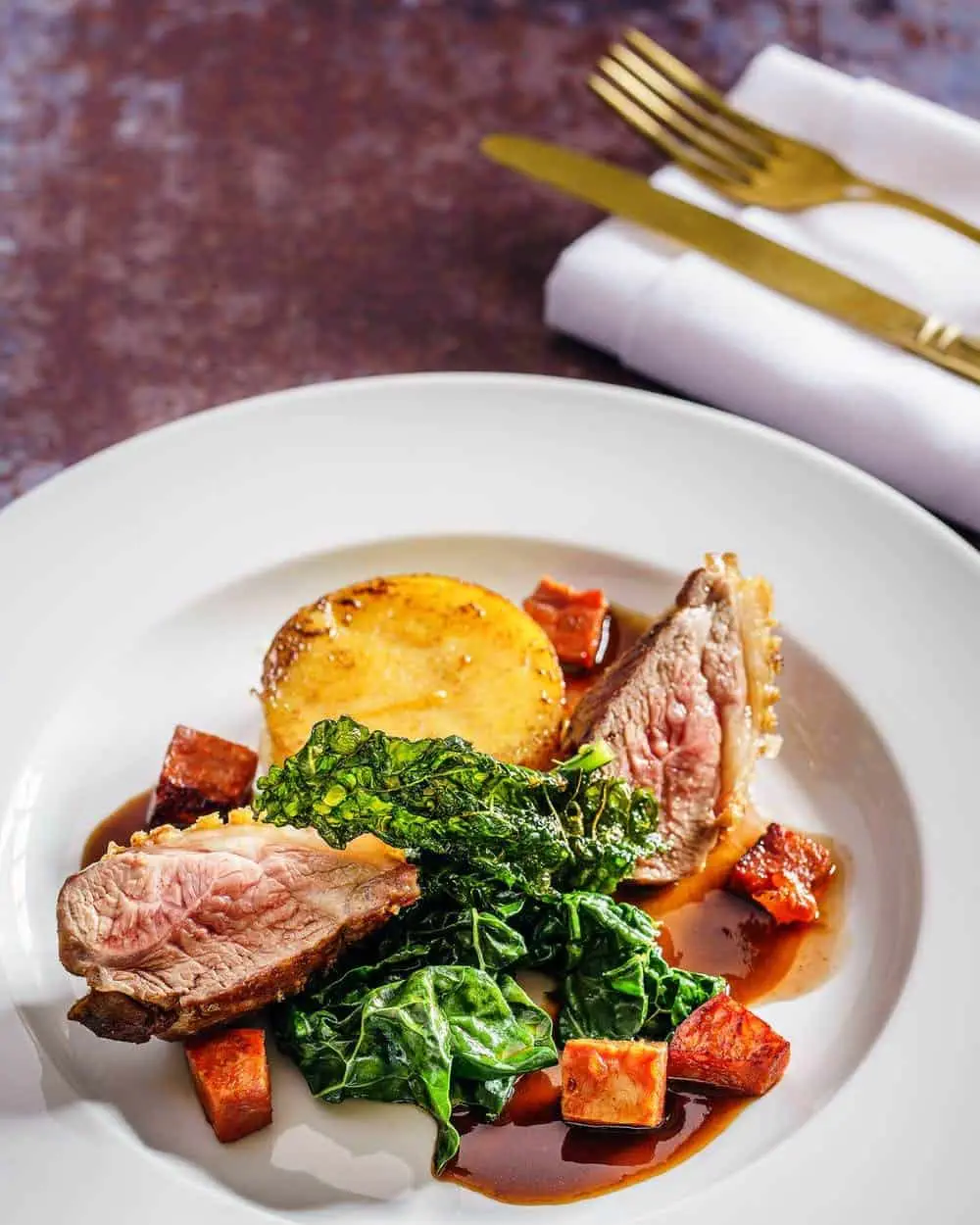 So, what do you think? Isn't the list of things to do in Soho just amazing and overwhelming? There is no shortage of things to do in Soho.
Visit Chinatown, watch unmissable shows on the theatre on Shaftesbury Avenue, celebrate London's LGBTQ+ sites, press the golden button asking for "more champagne" in Bob Bob Ricard, go vinyl shopping in Soho's cool record shops, eat at Heritage Restaurant and Cocktail Bar. Thereby, the list does not end.
Soho is really one of the most fun places to visit in London. So what are you waiting for? Pack your bags and book a journey to Soho to avoid missing out on all the fun things to do in Soho that is in store for you.