When looking for European top ski resorts, most often the French, the Swiss and even the Italian are mentioned. Norway a little less though Scandinavia offers plenty. Norwegians are well known for their pricey tourism. Norway's slope offers relative values as it is much calmer than its continental counterpart.
If you have never visited Norway, you can assume that the skiing in Norway lies in northwestern Norway. In truth, the mountains lie across the country, but the best are located in the south of the country, the highest mountain in Norway.
There are far more ski trails in Norway than the below mentioned. Picking a resort is crucial to a ski vacation. So if you need comfortable cabins and great après ski experiences, it is always advisable to find them. Take a good view.
Discover all the top resorts for skiing in Norway below to learn about ski and snowboard adventures during your upcoming winter!
1. Trysil Ski Resort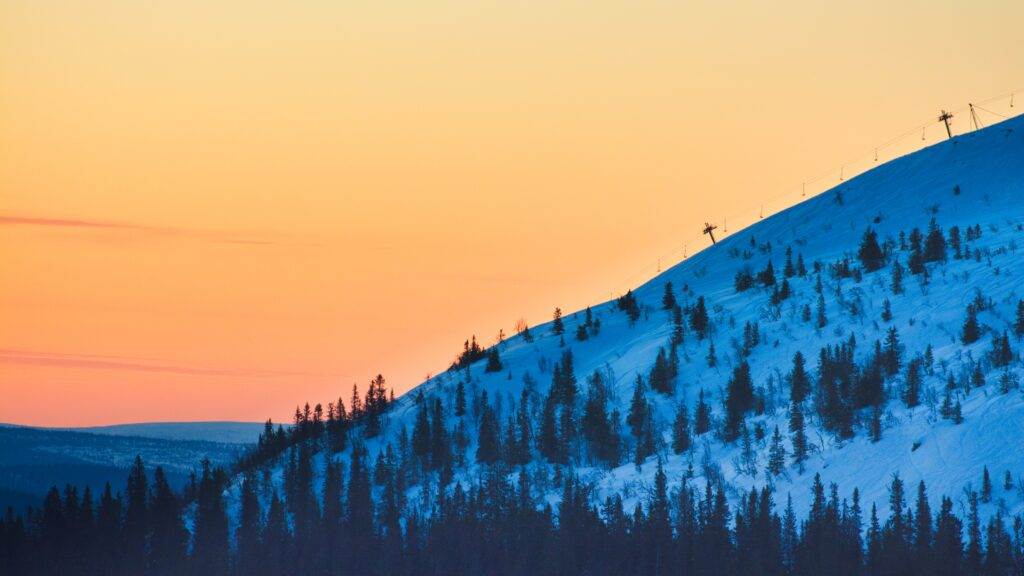 Trysil is Norway's largest ski resort with two major villages: Hyfjellssenter and Turissent. Large open tracks have forests both ways with floodlights, making skiing in Norway possible at night time. The company has created an outdoor map for children with a section at the snowpark.
Here, you can find some interesting terrain challenges for advanced skiers. Trysil is less than three hours away from Oslo airport, which makes them one of the most suitable options when searching for skiing near Oslo. Trysil is Norway's most famous skiing area due to 71km of pistes. Beginners and experienced can both ski in the snow parks here. Certainly, it is one of the best places for skiing in Norway.
With 36 lifts connected to the runs, it is easy for skiers around mountain areas. One key feature of Trysil is the availability of children's and beginners' areas. Trysil provides a variety of contemporary cabins, apartments, and hotels to choose from. There is also an award-winning Snow Park that is worth seeing!
2. Gausta Ski Resort
Gausta Ski Center contains 13 lift facilities with 35 slopes, 3 playgrounds and two terrain parks within the vicinity. However, many visitors visit this site to escape the groom. Ski off-piste without any guides and enjoy challenging free-riding without commotion or hassle.
With Norway's unique ski lift, Gaustabanen transports you from mountain to Gaustatoppen. Gausta Ski Rental offers clean skis, snowboards, and ski equipment. There is a popular ski and snowboard school in Gausta with professional ski and snowboard teachers. There are many play areas for youngsters, a snow park, mascots, and a ski school.
Gausta frequently receives the first snowfall of the season, which lasts until May. You'll find everything you need for a memorable holiday right here. All with a stunning view of Telemark's tallest peak, Gaustatoppen. Gaustad not only has fantastic slopes, but it also has easy access to world-class off-piste skiing. Which makes it one of the best places for skiing in Norway.
3. Beitostolen Ski Resort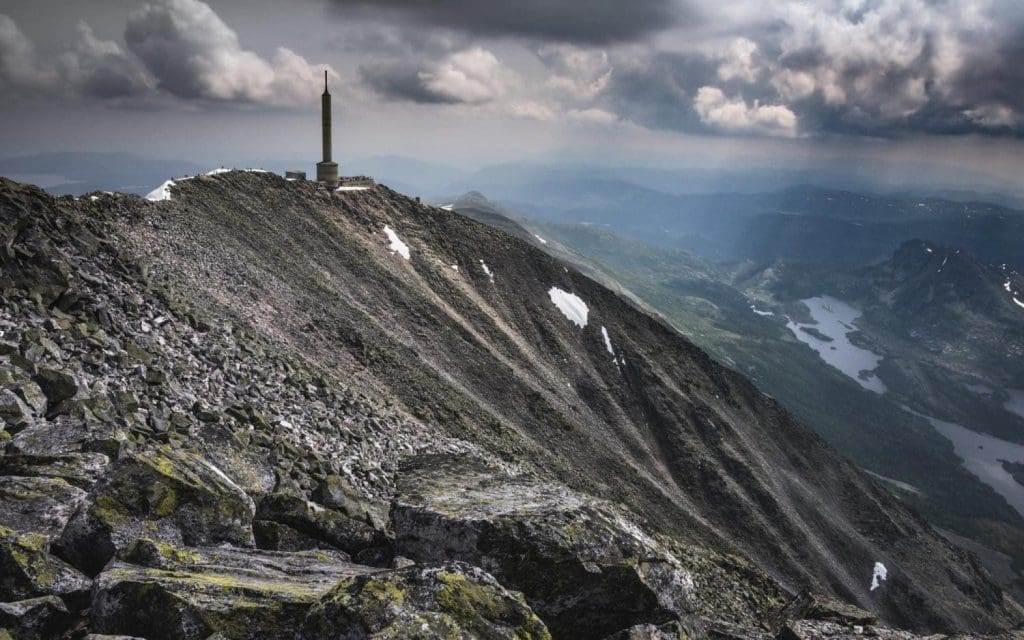 Beitosten hosts the FIS Cross-Country and Biathlon International Games. This Mountain town lies in an attractive tourist destination in the north of Valdre near Jotunheimen national park. The lifts start at the centre and are located within a quick walk from Radisson Blue Mountain Resort.
12 different slopes offer various difficulties. A little further up the valley, Raudalen Alpine Center offers both black and red pistes for advanced skiers. Some more sedate ideas include horse-drawn rides on horse-drawn sleighs or dog-ride tours.
With classic red houses and slopes of wooden huts around the frozen lakes, full of Norwegian kindness and good spirits, It is a very safe resort, and all of the ski slopes run back to the same location in the town centre. All of these combined, make Beitostolen, one of the best places for skiing in Norway.
4. Hafjell Ski Resort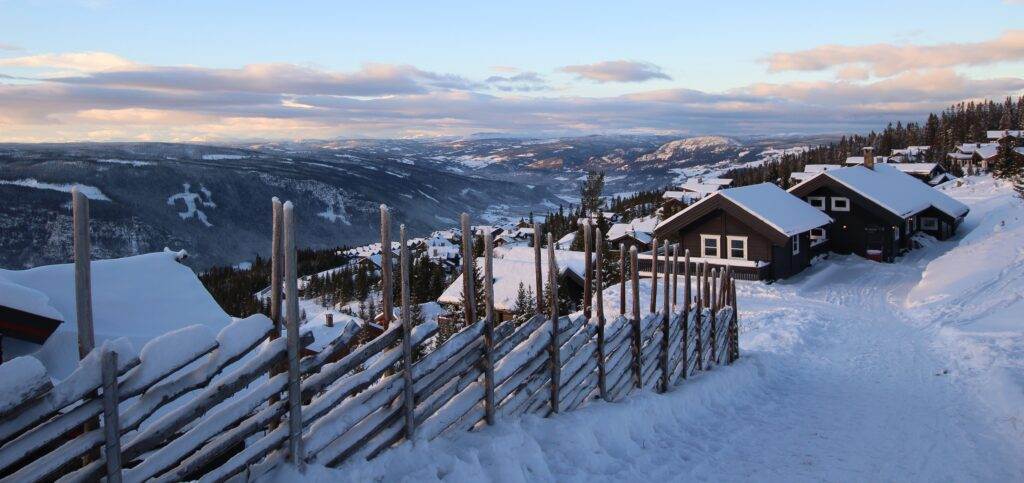 The Snowssure Hafjell Mountain Resort offers a wide range of snow sports facilities, including 19 lifts and 50 km of skiing. Seasons are in operation through April. Children can enjoy three family zones, and Terrain Park is considered to be an excellent place for fun and recreation. Artificial Snow provides lots of powder for carver lovers. It is even possible to leave the groomed trails.
Hafjell has 19 lifts and over 50 kilometres of snowy slopes. Hafjell is snowing in the summer. Just a 15 min drive north of Lillehammer, Hafjell offers an impressive selection of accommodation for rent. Hunderfossen winter park offers fun and troll adventure for everyone in your household.
It is one of the greatest places offering superb skiing in Norway for both experts and beginners, with varied terrain, first-rate amenities, location, accessibility, and unrivalled vistas. Hafjell has early and consistent snowfalls throughout the winter. Undoubtedly, Hafjell is one of the greatest places for skiing in Norway.
5. Myrkdalen Ski Resort
Myrkdalen opened in 2003 in response to the average 5-meter snowfall in its snow-covered areas. Just 2 hours from Bergen, this small ski area has rapid lifts, no crowds, beginner runs and excellent skiing off-piste. The evening here is full of snow-shoeing, snowshoeing and sometimes there is the northern light.
Mix skiing in Norway with adventure by taking the picturesque railway from Flem to the Sognefjord and then via the snowy mountains, inlets, and small hamlet streets to the Naryfjord. Frederik Hjrnevik takes a look at the slopes at Myrkdalen while visiting the Myrkdalen ski region. Today, Myrkdalen is among the finest places for skiing in Norway.
Myrkdalen also boasts 9 lifts and 22 slopes of every difficulty and several terrain parks and ski cross trails. The trail here is large, and perfect for carvings. Because Myrkdalen contains the largest snowfall in Europe, the inland landscape is amazing. Myrkdalen is wonderfully empty, With gentle slopes for novices.
6. Kvitfjell Ski Resort
Built for the 1994 Winter Olympics, Hafjell's close brother, Kvitfjell, is famous for having Norway's longest black trail. It is now a regular stop on the Alpine Skiing World Cup circuit. Bernhard Russi developed the Olympiabakken downhill track, which is highly rated among the world's greatest skiers. Kvitfjell has an average of 13 lift facilities and 33 pistes. Kvitjells' recent expansion is Powder Forest in Norwegian Pudderskoger.
Two children's slopes, a terrain park, and a ski cross course are available. There are 29 kilometres of pistes in all, ranging from moderate green-level slopes to an Olympic-level downhill course.
Even at the height of the season, the slopes are tranquil, and with a mild Norwegian touch, they're a beautiful spot to spend time. This experience of uniqueness makes it one of the greatest places for skiing in Norway.
The kvitfjell resort, built for the Lillehammer Games 1994, is only 45 minutes away from Hfjell. The steep World Cup piste is 800m high! Kids can start on large slopes, ideal for carving.
This place has some of the highest quality alpine food in the country. There are several options for lodging in the hills, including the nicest Kvitfjell hotel and the cutest self-catering log cabins.
7. Norefjell Ski Resort
Norefjell is just two hours drive from Norway and is popular with ski enthusiasts living and visiting in Norway. Norefjell Ski Resort & Spa has been named as one of the best destinations in the world during the 2020 World Tourism Awards. The resort offers 13 lift facilities that offer 30 slopes and 2 terrain parks.
The resort also has one of Scandinavia's steepest vertical drops. A new premium spa and apart-hotel complex have just opened in Norefjell. Warm hospitality, a relaxed atmosphere, and one-of-a-kind culinary delights await you at Norefjell, Norway's first "alpine cabin." The Wellness Spa at Norefjell has received several honours.
The ski area runs from 1,888 feet above the sea floor up the cliff to Lake Krderen about 1,001 feet below. Norefjell has three separate slopes for youngsters, each with its own set of components such as tiny jumps, moguls, and more. The Norefjell ski cross area is located beneath the Fjellekspressen ski lifts area and has a variety of twists and moguls.
8. Geilo Ski Resort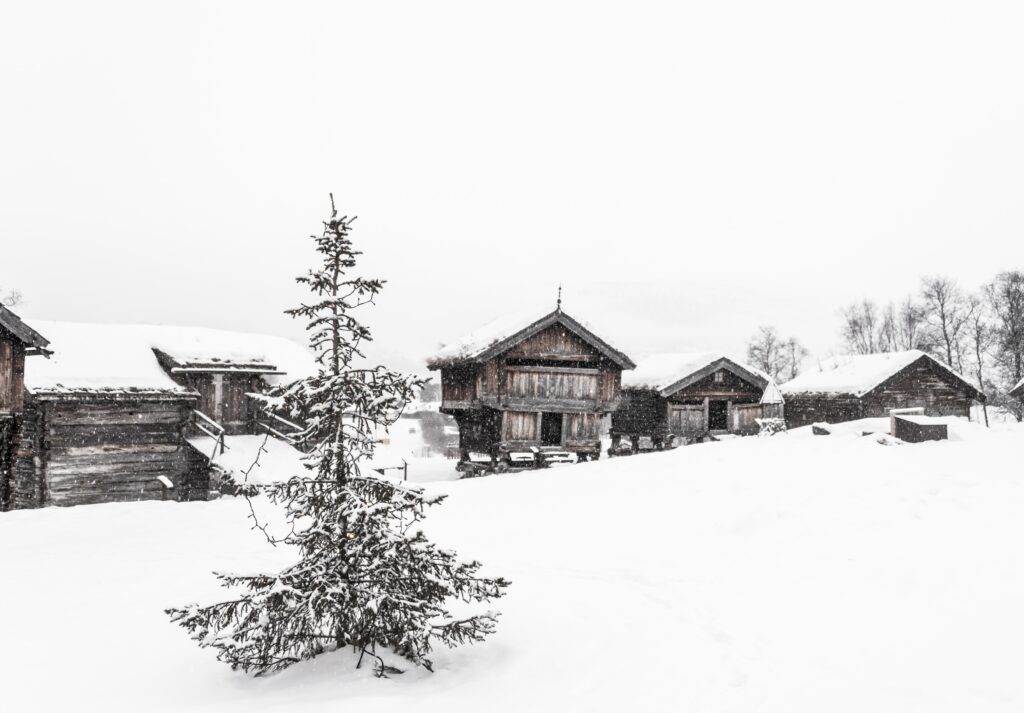 Jump off a train at Geile between Oslo and Bergen and find one of Norway's most diverse ski areas. Geilo has 22 lifts, 45 pistes and 3 parks for skiing. You can always ski from a sunny spot as the resort is situated in both valleys. Many busses means of transport are available to reach this destination.
Various cool playgrounds, ski kindergartens and fun outside the slopes also await – including a big toboggan ride! Geilo is one of the most snow-sure ski destinations in the world, located at 60° North, and you have almost assured of a snow experience here. Geilo, a lovely and rustic family-friendly ski resort nestled near Oslo and Bergen, is easily accessible. Cross-country driving is much more serene here, and you get to observe nature in a whole new light.
Geilo offers all of the standard ski resort activities, such as sledging, snowshoeing, and cross-country skiing. Geilo boasts one of Norway's largest cross-country ski areas, with 220 kilometres of terrain to explore. Sledging has its dedicated track, 1850m long, with custom-built sledges capable of reaching speeds of 70km/h.
9. Tryvann Ski Resort
If other aspects of your life matter beyond skiing then perhaps consider Skimore Oslo, originally called Oslo Winter Park and now called Tryvann has 11 lift stations and 18 slopes, making it Norway's most important ski town. It includes a terrain park and slopes that can suit both beginners and children.
The Tryvann Vinterpark ski resort is located in Norway's Greater Oslo Region. It has a peak elevation of 531 metres and a vertical drop of 381 metres for skiers and snowboarders. While the slopes just below the Tryvann TV tower are suitable for skiing, the most intriguing slope is a short ski-lift ride away from the bottom of one of the slopes.
The ski slope Tryvannskleiva was built in the 1930s, and the first race was conducted in 1933. Later, the ski slope was enlarged. One of the best aspects of Tryvann is that the slopes are fully lit up at night. This is required since winter days in Norway are short.
10. Oppdal Ski Resort
Three mountain passes! Oppdal Ski Centre is located just north of Trondheim. It has 35 lifts and 13 ski trails and is the largest ski area in Trondheim. The resort takes pride in its network of slopes that follow the natural terrain and span four mountains. Oppdal is still a popular destination for alpine skiing in this section of the country. It's also popular with cross-country skiers.
The skiing network consists of four mountains, 40 pistes, and 50 kilometres of beautiful skiing. For many years, Oppdal has been ranked as one of Norway's finest ski resorts. Oppdal boasts 180 kilometres of developed trails that span the whole hilly municipality. The majority of it is linked to a central network and is easily accessible.
It does provide ski rental as well as the option to schedule a session with an instructor. No matter where you are in Oppdal, you are never far from a ski slope. The slopes are linked, allowing skiers to alternate between high-altitude skiing and lowland cruising farther down the mountain village.
11. Narvikfjellet Ski Resort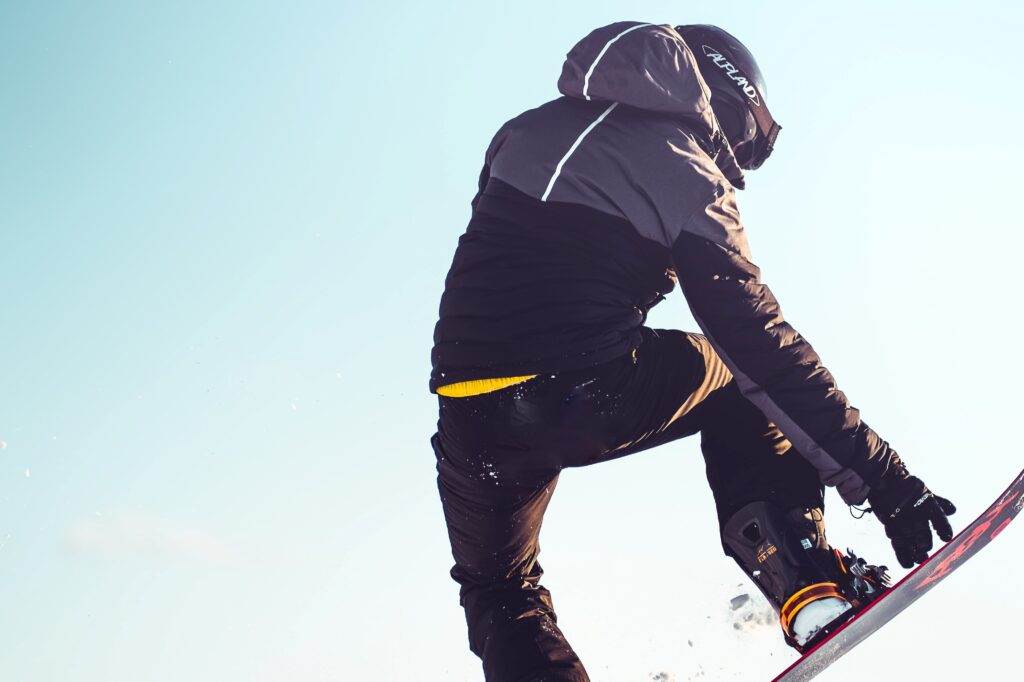 At Northern Norway's largest ski resort the season spans from November polar nights and northern lighting until late afternoon and summer ski season. You'll find 15 varied slopes: family trails, technical demanding trails, terrain parks or adrenaline-packed lift-based free-riding. Narvikfjalet cablecar. Because of its beauty and lively vibe, It is one of the best places for skiing in Norway.
Alpine destinations are less frequent in the Arctic Circle but those making the trip in the direction of Narvik will be rewarded in the form of some of Scandinavia's largest falls on both ski runs. The Narvikfjallet Mountain that rises over the town offers a long skiing season from November until midday sun and early summer skiing.
Everyone may enjoy skiing in Narvikfjellet. Sneff Park near Skistua is ideal for families with children and newcomers. There is a conveyor belt, modest slopes with entertaining components, sledging places, and a safe atmosphere here. The alpine skiing location is well-known for its spectacular lift-based freeride skiing and easy access to mountain peaks.
12. Hemsedal Ski Resort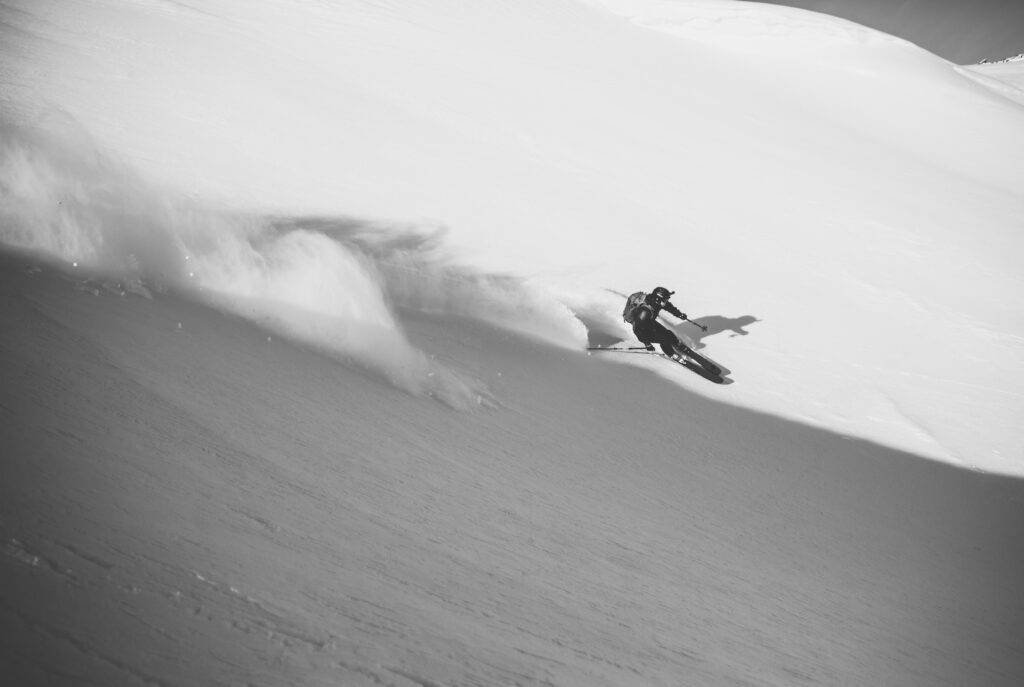 The Hemsedal Ski Area has been ranked among the top places for skiing in Norway for many years, with 21 lifts, 53 slopes and long seasons. You can go fast and fun with friends here. Several ski areas and a ski park offer an extensive playground for children.
Hemsedal is renowned as the Scandinavian alps and provides skiing in Norway from three peaks, all of which are over 1000 metres in height. Aside from skiing, there is a lot to do in Hemsedal. The slopes range in severity from children's slopes to expert level, which requires correct equipment, and is available for hire directly next to the hill.
The resort offers a diverse range of cabins, homes, and apartments, the majority of which are located near the ski slopes and lifts. Ski lessons may be booked for both children and adults, either in groups or privately.
Conclusion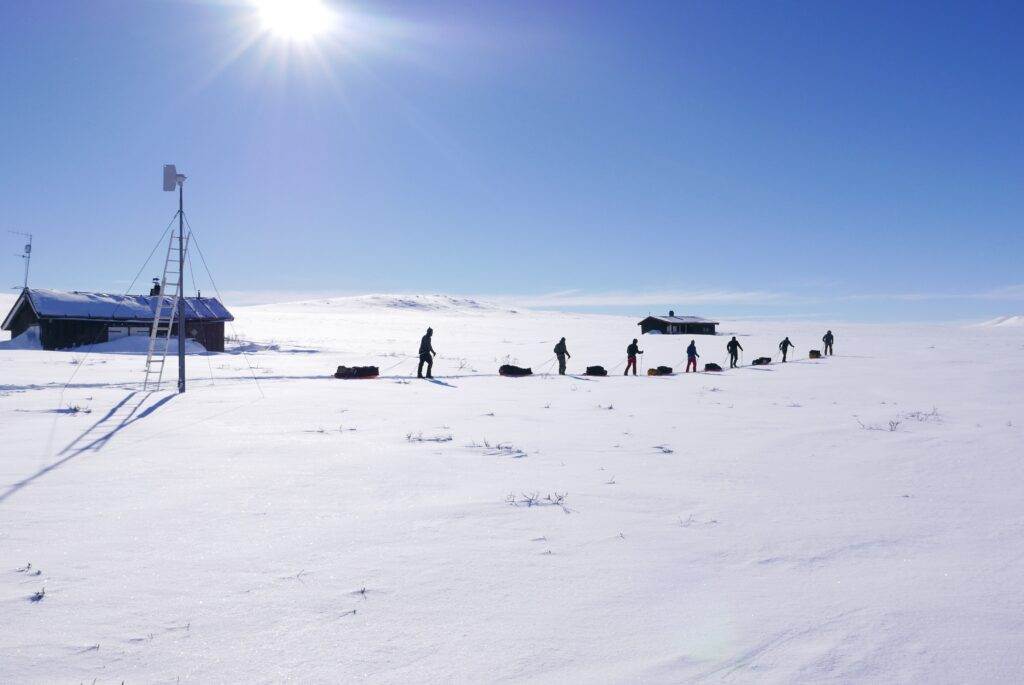 The best time for skiing in Norway is early in Europe in December or January. The temperature will rise to -7°, which indicates snow has a firm grip and during the entire morning it will remain strong. The terrain is usually quiet and gentle, making them ideal for hiking around mountains at any time of day.
Advanced skiers and boarders will find plenty of un-touched off-piste to explore in these family resorts. With varying slope levels from beginners to big and gentle beginner slopes, great importance is given to families and kids in all Norway ski resorts and easy access to the lifts.
All of these mentioned Norwegian ski resorts are worth your time!