Wondering how to style skirts? Well, skirts are versatile pieces of clothing that can effortlessly elevate your fashion game.
A skirt could turn the fashion industry by storm, like when Harry Styles was seen wearing skirts in his US Vogue and music videos.
Many people may sometimes be confused about how to style skirts and look pretty in them. In this article, we will discuss the art of styling skirts based on your needs and aesthetics.
5 Important Things to Know While Styling Skirts –
1. The Length Of The Skirts
1.1 Maxi Skirt Outfit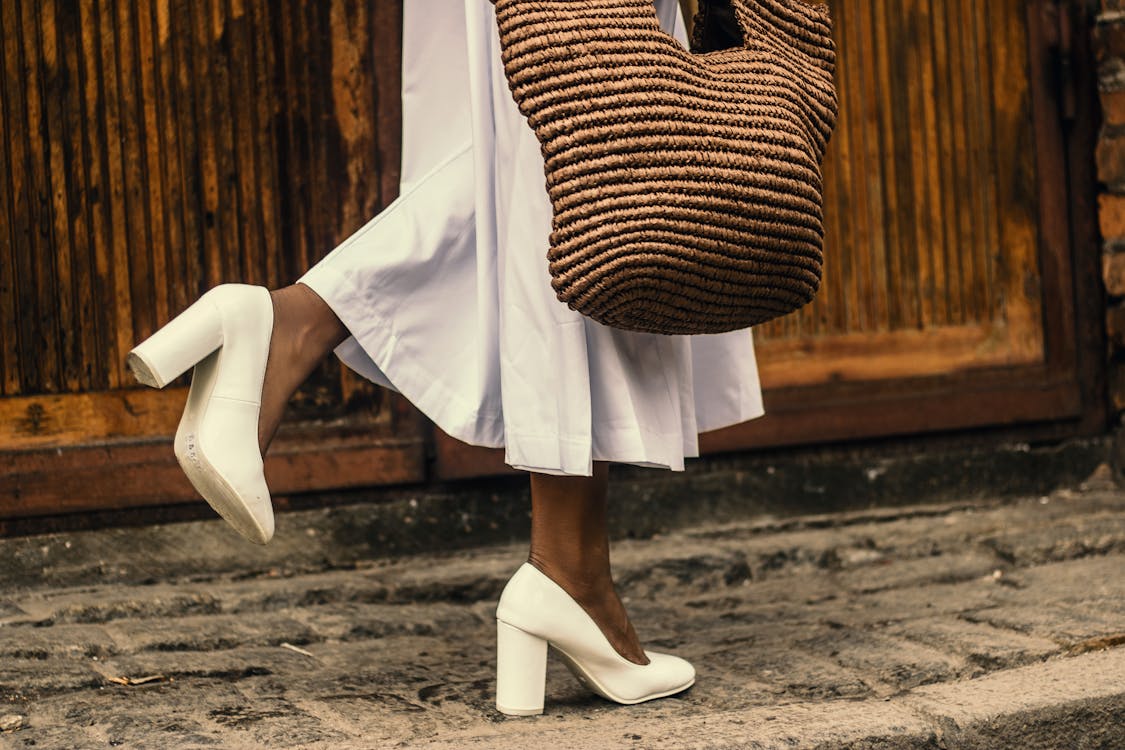 Maxi skirts are a total trend right now. In the cottage-core trend era, maxi flared skirts are one of the prettiest and most worn.
The length of a maxi skirt is somewhere below the calf but above the ankle.
1.2 Midi Skirt Outfit
A midi skirt refers to a skirt that is knee length, below the knee, or mid-calf. They are longer than a mini skirt but shorter than a maxi skirt.
1.3 Mini Skirt Outfit
Mini skirts are the cutest little things that give many aesthetic vibes ranging from cute to edgy. It is a short skirt with a hemline above the knee or higher.
They have been a popular fashion choice since the 1960s till date. It is a must-have indeed.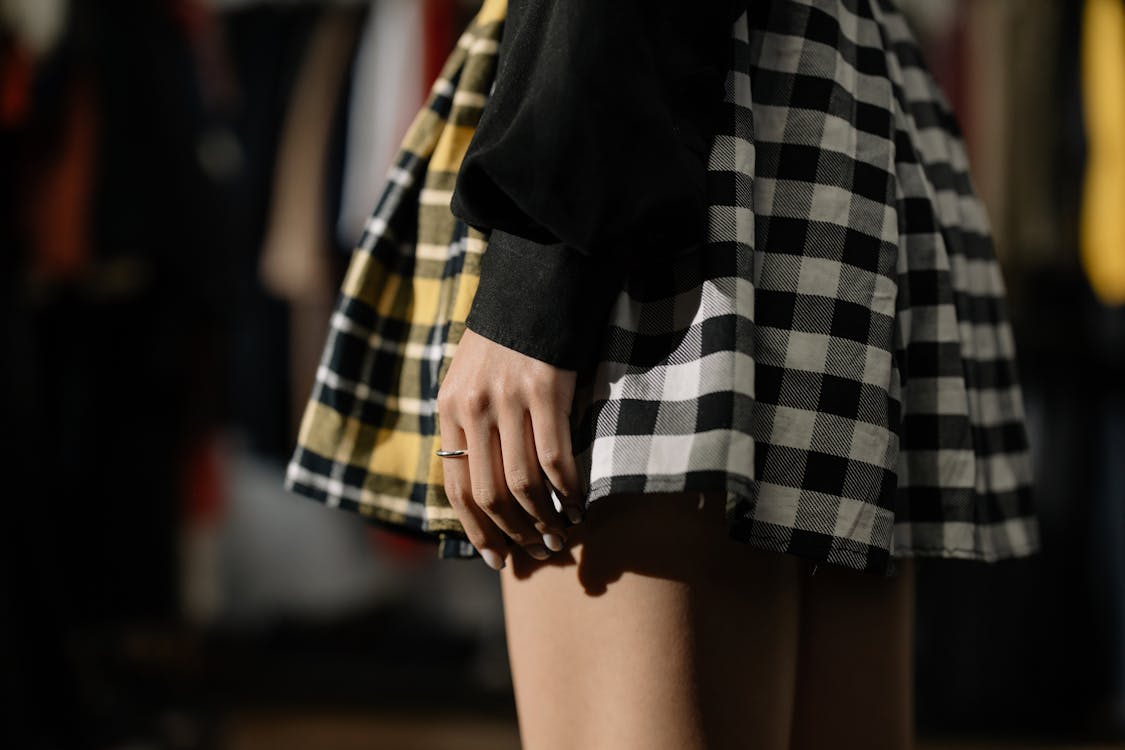 2. How To Style Skirts Based On Aesthetics
Different people have different tastes and aesthetics and maybe a bit confused about how to style skirts based on their aesthetics.
Here are tips to style skirts based on your aesthetic.
2.1 Academia
Academia aesthetics are the go-to for school fashion as they are fashionable and make you look smart at the same time.
The outfits best describe the vibe of the TV show Gilmore Girls and the autumn season.
It is the aesthetic of the Fall as it involves lots of plaid skirts and sweaters and lots of neutral and nude colours with loafers and Mary Janes flats.
Academia is again further classified into Dark Academia and Light Academia. Dark Academia refers to darker neutral tones, like black, dark brown, and emerald green, while Light Academia involves lighter neutral tones, like beige, white, light brown colours, etc. You can say the difference is between wearing a black outfit and a white outfit.
A brighter and more lively outfit may be achieved using a light Academia aesthetic, and for a cool serious look, you can choose dark academia.
For the dark or white Academia aesthetic outfits, you can pair up the different neutral-tone colours and do some mix and match.
For example, take your favourite white button-up blouse and tuck it in nicely inside your plaid skirt.
You can also add a plaid brown pullover on top. Wear your favourite loafers with frill white socks, and finish the look with a cute hair band or a ribbon tie. You can switch between these colours as well.
Mini pleated skirts look the prettiest for an Academia aesthetic, and finishing the look with some sweaters or pullovers is the cherry on top for these outfits.
2.2 Y2K
Y2K is a style of the early 2000s that has been brought back to life. It includes retro-futurism and bold looks. These are the outfits the cool kids, then and now.
The Y2K style we know now is a mix of what it used to be in the early 2000s, blending with the style currently famous in this generation. It includes lots of denim skirts and cool graphic tee shirts.
For example, you may pair a  low-rise midi skirt with tank tops or a mini denim skirt with some graphic tee crop top. Finish the look with some chunky boots and sneakers.
You may also pair the mini-skirt with long socks or a leg warmer to finish the outfit. These small accessorizations make the outfit look more put together.
You can also wear some chains and a spiky necklace with some silver rings that give the whole outfit a cooler vibe than it already is.
Throw in some accessories to complete your look with headphones, arm warmers, and a tote canvas bag.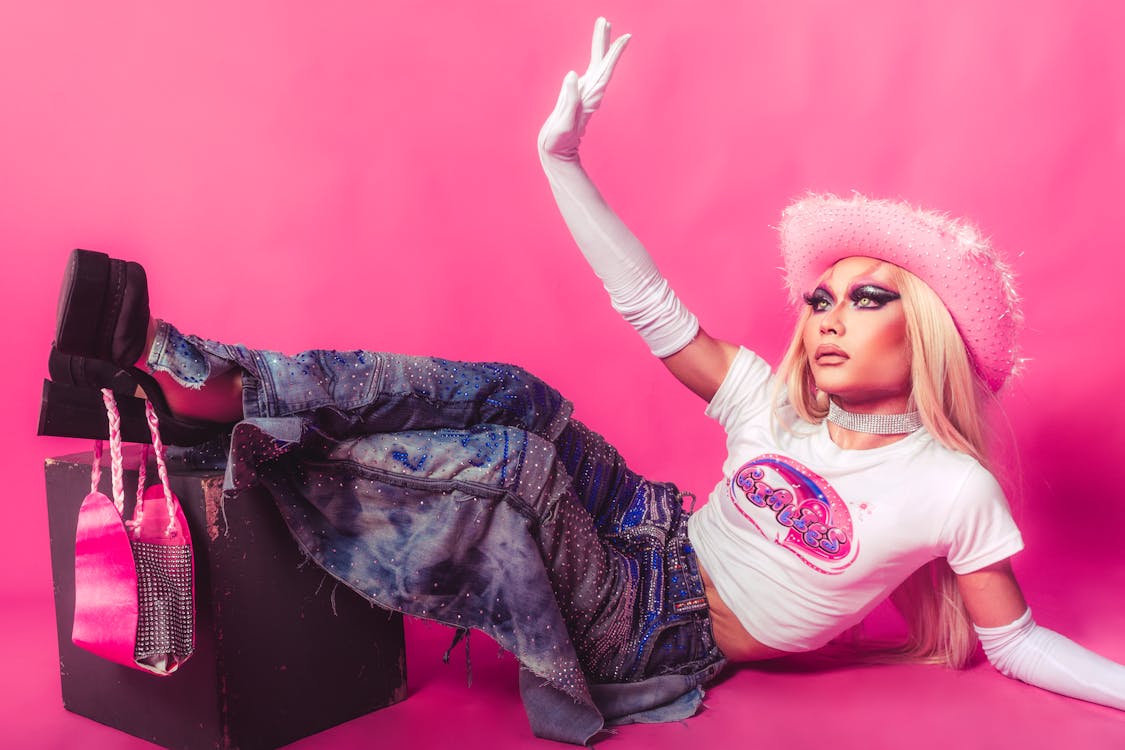 2.3 Cottage Core
Cottage core outfits are one of the most feminine aesthetics and a perfect representation of spring.
Cottage Core as the name suggests, is based on countryside fashion but blends with modernism.
This aesthetic is almost like a Jane Austen novel, wherein a flowy skirt waves softly through the wind paired like you are about to run into a field of tulips, but modern.
High waist tiered skirts look the prettiest in a cottage core outfit paired with a pastel flowy flared high waist. The tiered skirt features will make it look more flowing than it already is.
Both a Midi and a Maxi skirt work well for the cottage core look, but the long, flared nature of a maxi skirt makes it so much more cottage core.
For example, take a white maxi-tiered skirt and a spaghetti-strap crop top, and pair it with some white sneakers. You can also accessorize it with a gold necklace, rings, and earrings.
Cottage core outfits make you look girly and sweet, so they are usually floral patterned or have lots of pastel and white solid tops and high-waisted skirts.
With a half-hair updo and some lacey ribbon to tie the knot, you can already smell spring coming your way.
White maxi skirts and sneakers are a safe look for cottage core that goes well with almost all the pretty pastel colours.
2.4 Old Money
The aesthetic vibe for both Academia and Old Money is almost the same, but if we were to differentiate between the two, we could say old money outfits are more formal and effortless.
Also, the colour palette for Old Money outfits not only sticks to neutral tones. It also includes refreshing colours that are not flashy, like baby blue and not neon colours.
But all in all, this outfit aesthetic gives off a cool and chic look as if you have just returned from your private island in Barbados.
For example, take a light blue full-sleeve button-up shirt with an A-line skirt, preferably beige, and tie a sweater over your shoulder.
Finish the look with black-rimmed shades and a handheld bag with some loafers. A circle skirt with a simple black top and high heels will also fit this aesthetic.
4. How To Style Skirts Based On Events
Some events have themes and dress codes for the invitees, but even if they are not, it is a common assumption that one should wear outfits that fit the event and theme.
Here are a few descriptions of how to style skirts for such events.
4.1 Skirt Outfit For Formal Event And Wedding Invitations
For weddings in particular, it is polite to refrain from wearing the colour white or the colour of the bride's dress. It is important to let the new couple be the centre of attention for their big day.
Tweeds go perfectly for formal parties and weddings. An A-line tweed skirt paired with a top of the same fabric, like a two-piece suit, is both elegant and pretty.
Wear it with your favourite pair of heels and some pretty little accessories.
Don't forget to style your hair as proper hair styling will help the whole outfit look cleaner and complete.
For accessories, pearls, silvers, and diamond accessories are perfect for that extra touch to give to these outfits.
4.2 Skirt Outfit For Office
For an office outfit, always choose one that makes you look clean and well-kept. When dealing with clients, the first impression has a huge role in how the business will continue to flourish.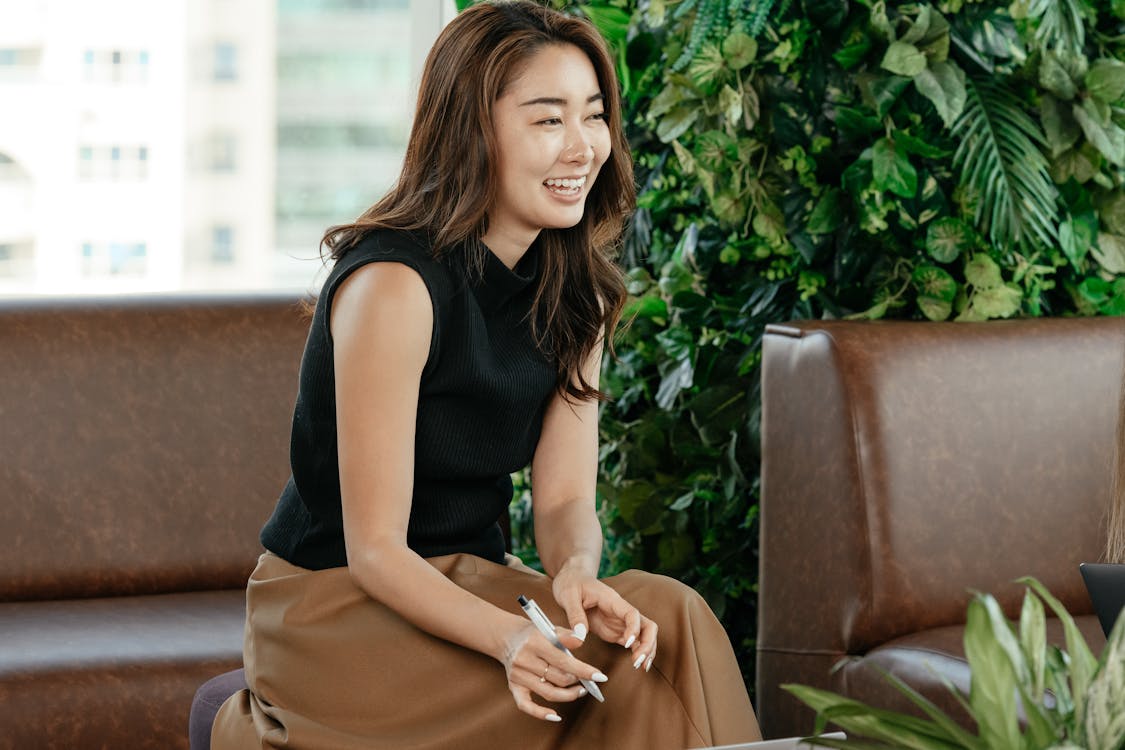 The first image that comes to mind when people think of an office outfit is a black pencil skirt with a button-up blouse tucked in neatly inside is the typical office outfit one would think of, but that's not all.
Take a midi skirt, preferably a neutral dark colour or beige, and pair it with a loose blouse while wearing ballet flats or Mary Janes.
These outfit combinations are classy and very comfortable to wear, perfect for a long day at work.
Wearing work clothes does not mean that you have to be uncomfortable.
4.3 Skirt Outfit For Picnics
A Picnic outfit can be casual, does not require much accessorization, and can always be done with a simple top and skirt.
For a picnic in the park with your friend, grab a crop top and pair it with a midi or a maxi skirt.
Mini skirts will also look super cute but will be slightly difficult to sit comfortably on the grass or mattress.
Grab your favourite strappy sandals and a basket for your picnic.
4.4 Skirt Outfit For Clubbing
People rarely ask how to style skirts for clubbing as there are lots of options, but the best outfit suggestion for clubbing is to go all out and wear the cutest little tops and skirts that you own.
For a quick look, you may wear your favourite midi skirt with a tank top and pair it with some knee-high boots.
Pairing a corset or bralette with a leather skirt and some chunky boots, with sleeky eyeliners and sparkly eye shadows may sound like a typical outfit idea, but will for sure make you look hot for the night.
Black A-line skirts are also the perfect choice for clubbing and will look great with see-through fitted tops and blouses.
It may get cold at night, so you may wear a cropped jacket on top of your outfit as well.
4.5 Skirt Outfit For Date Night
If you want to impress your date for Date night, you can pair a midi satin pencil skirt and a simple form-fitting blouse, that will give off a smoother silhouette.
Pair this with your favourite high heels or maybe some ankle boots. This will make you look elegant and feminine and maybe make your date blush.
If you prefer short skirts over longer skirts, you can pair mini skirts with the same blouse.
To make it look more complete, throw in some black sheer stockings and some knee-high boots.
Accessorize this look with simple necklaces, earrings, and a cute clutch that matches your outfit.
5. Basic Necessities
It is not easy for some people to start assembling cool outfits right away. This issue can be solved by buying basic colours.
You can buy some shirts and skirts of your choice in basic colours like white, black, beige, and brown.
Also, remember that wearing the right shoes can change the whole outlook of the outfit.
White sneakers can be paired with almost any outfit and black heels work best for a formal party.
Conclusion 
Skirts may be styled in various ways depending on your aesthetic and occasion. In this article, we discussed how to style skirts of different lengths and fabrics.
It might still seem a bit complicated for some people, so to clear confusion, you can always buy a few basic colours that you can mix and match and you can never go wrong with these mixes.
Click here to see some related articles on how to style skirts.