Suppose you are thinking of spending your pleasant afternoon at some wonderful place. Then try a sip of afternoon tea at sketch London. Along with the luxurious, old-style, and dainty china and all-pink room with some exotic, delicious sweet treats to enjoy with your unique afternoon tea.
Although this is true, there are many places in London where you can find a traditional afternoon tea experience. Some places like to mix it up and offer a quirky afternoon tea experience, which is what afternoon tea at sketch London is like.
The historic building that houses the sketch was built in 1779 as the Royal Institute of British Architects; it later became the London Atelier of famed haute-couture brand Christian Dior.
Extravagant Infrastructure
Your camera took on a life of its own and snapped every corner of this spectacular David Shrigley-designed room, complemented by the adjoining toilet pods. And the exotic Glade pink room and pink walls, long before my taste buds got excited by the sweet smorgasbord ahead of me.
The attention to detail – where the devil truly hides in interior design – is astounding. Everything is perfectly curated, from the muted pink hue to the antique-looking champagne glasses and from the cheeky works of art adorning the walls to Shrigley's witty tableware.
The decor alone is a visual feast. David Shrigley's striking pink Gallery room, with its infamous collection of dusty pink velvet chairs, begs for the perfect Instagram shot. At the same time, the quirky — and sometimes cheeky — prints that adorn the walls are sure to spark conversation.
Exotic Menu
The afternoon tea at the sketch in London isn't for purists, with mini cheese toasties and decadent caviar, but it is so extravagant to take your eyes off.
Corn-fed coronation chicken smoked salmon, Jacob's tarragon cream, green asparagus, cucumber ricotta, mozzarella and pesto panini, and mayonnaise, egg, quail egg, and caviar Sultana scones with fig and strawberry jam and their special finger sandwiches.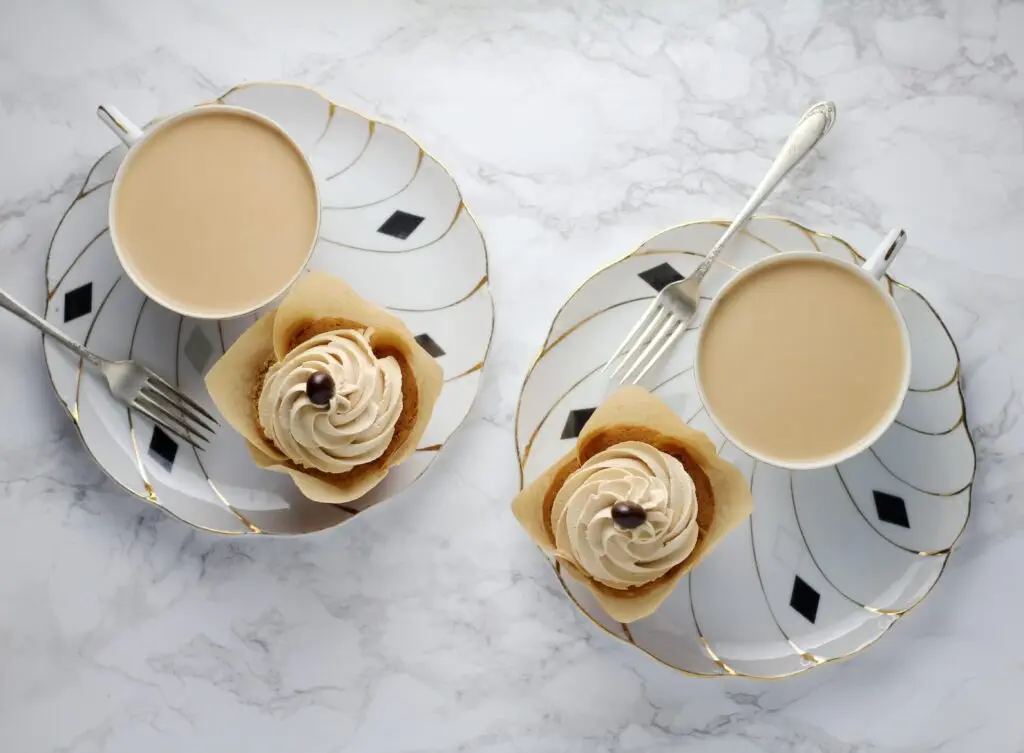 Guariguette strawberry tartlet, Battenberg cake, opera, rhubarb cheesecake, Malabar marshmallow, Kalamansi meringue, and violet and raspberry choux.
The menu occasionally changes, but you'll be in for seriously delicious food! After your starter, what is the 'official afternoon tea course' is brought over a tier of finger sandwiches, Cakes, and Desserts in an assortment of flavors. To finish, a full-sized sketch pastry: caramelized scented cardamom pears, Tahiti vanilla dome, or salted caramel chocolate fondant.
The Afternoon Tea Selection at Sketch
Of course, tea comes first! There will be a menu on the table with a large selection of teas from Sri Lanka to China, Morocco, and Japan. The Tea Master will come to your table with their cart to help you choose your tea, talk you through the teas, and let you smell them before making a decision.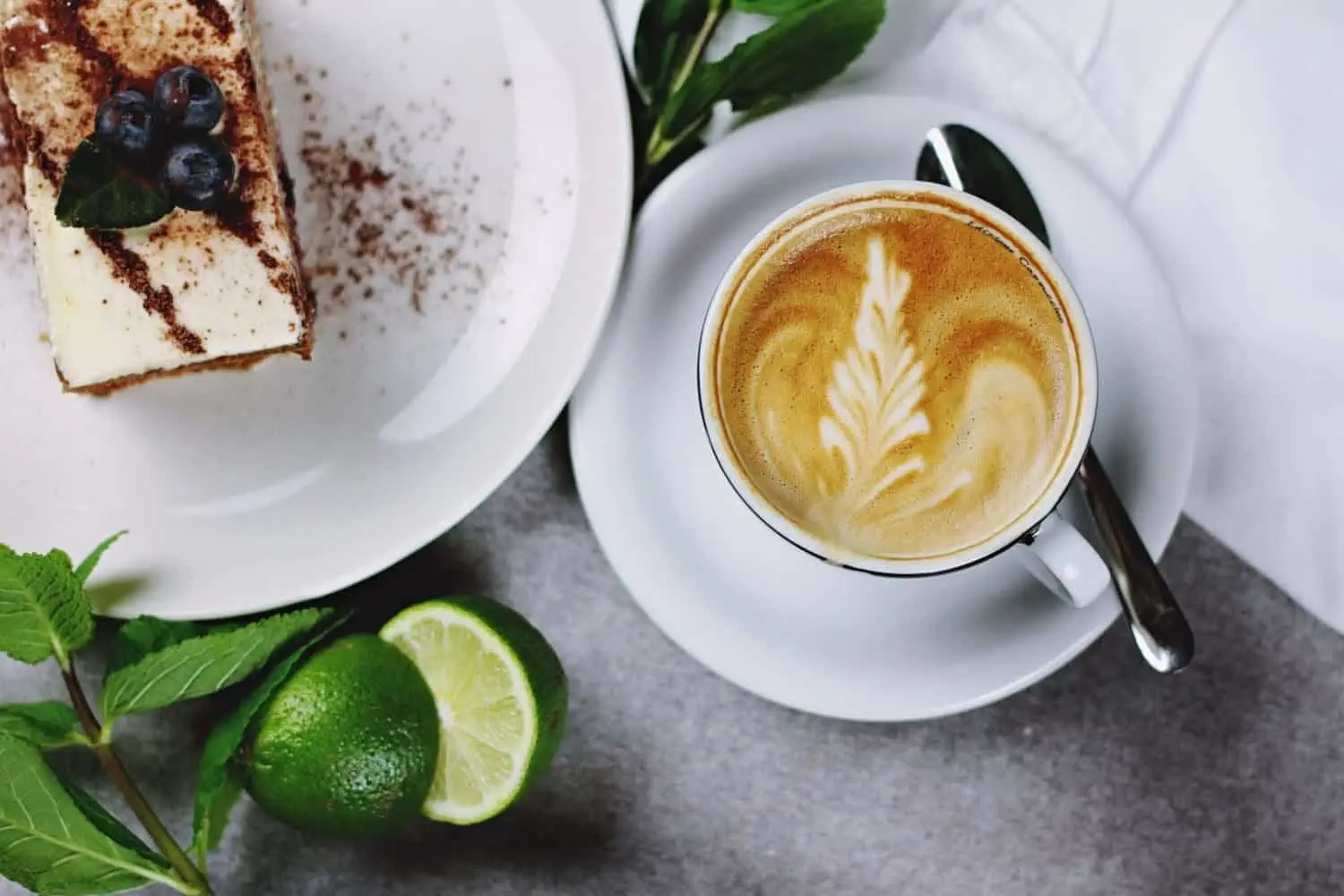 You will be advised to choose two types, one for the savory food to begin with and one for the sweet food to follow. You can enjoy your afternoon tea at the sketch with some plain scone with clotted cream as a delight to relish. The authentic chai has a Middle Eastern flavor. Later, you can get Whole Rosebuds from Iran to tease your sweet treats.
Tips for Afternoon Tea at Sketch
There is no official dress code for afternoon tea at the sketch, but you should wear your most fashionable outfit. As this great tearoom demands, you dress smart and tidy.
Sketch at London has four additional rooms, each with its menu, dress code, atmosphere, and decor. Book your afternoon tea right at the opening if you want to get the best photos of the Gallery.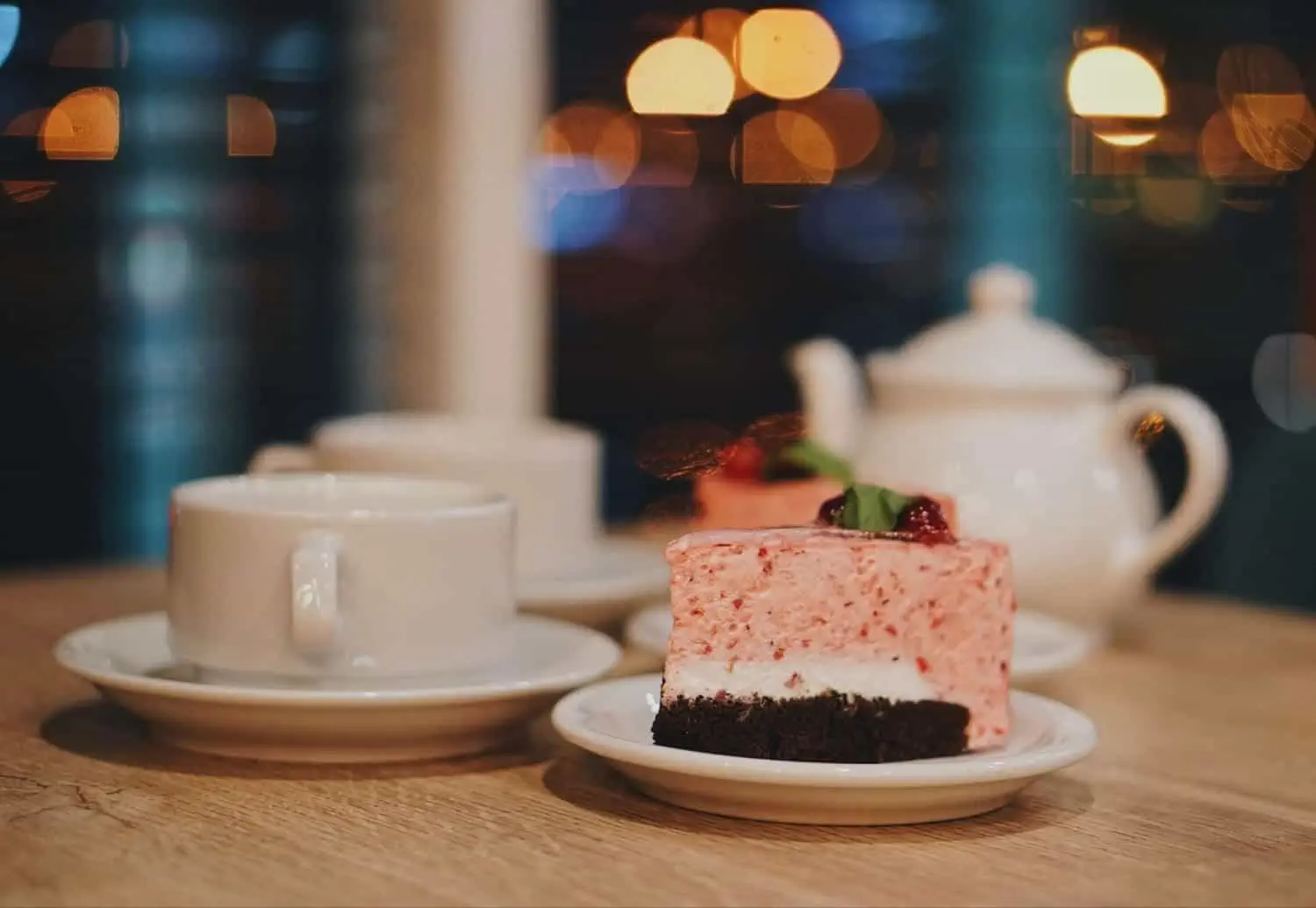 A stylish, professional staff dressed in special uniforms designed by London Fashion Week's favorite Richard Nicoll provides impeccable service.
Even the champagne is poured slowly, which adds to the spectacle. Afternoon tea at Sketch is unlimited, so you can order as many sandwiches and pastries as you want – so come hungry!
Various Rooms at the Sketch
Sketch London is a fantastic place for more than just Afternoon Tea at the sketch. In addition to its visually appealing pink Gallery, it has four other rooms dedicated to various gastronomical delights. They are as follows:
Parlor at Sketch
The Parlour is yet another beautiful space provided by Sketch London. The room is more casual, with a menu that includes cocktails and fruit bowls.
Breakfast is served in the mornings, and lunch is served in the afternoons. However, the best time to visit the Sketch Parlour is after the evening. This room dims the lights, plays live music, and focus on cocktails while the other rooms serve daring dinners.
Lecture Room and Library
The Lecture Room and Library Room are similar to the hall from Beauty and the Beast. This room exudes the same panache and academic rigor. The orange-tinted window makes the entire space appear dipped in live sunset.
This two-starred Michelin restaurant, awash in red and gold, serves an unforgettable meal curated by celebrated chef Johannes Nuding.
The Glade at Sketch
It is a romantic restaurant that serves Michelin-starred food by chef Pierre Gagnaire in a picturesque setting.
The scenic decor concept includes chairs dressed in ballet shoes and surreal floral paintings that will transport you to an enchanted forest. By the looks of it, the Parlour is practically worth taking pictures of. Pink-spilling stairs and a self-playing piano are among the oddities here. 
East Bar & Pods
What could it possibly be? This photogenic space is the Sketch London. It is adorned with a harlequin ceiling, easter eggs, and rabbit and bee sculptures! The adorable toilet also gets a seasonal makeover!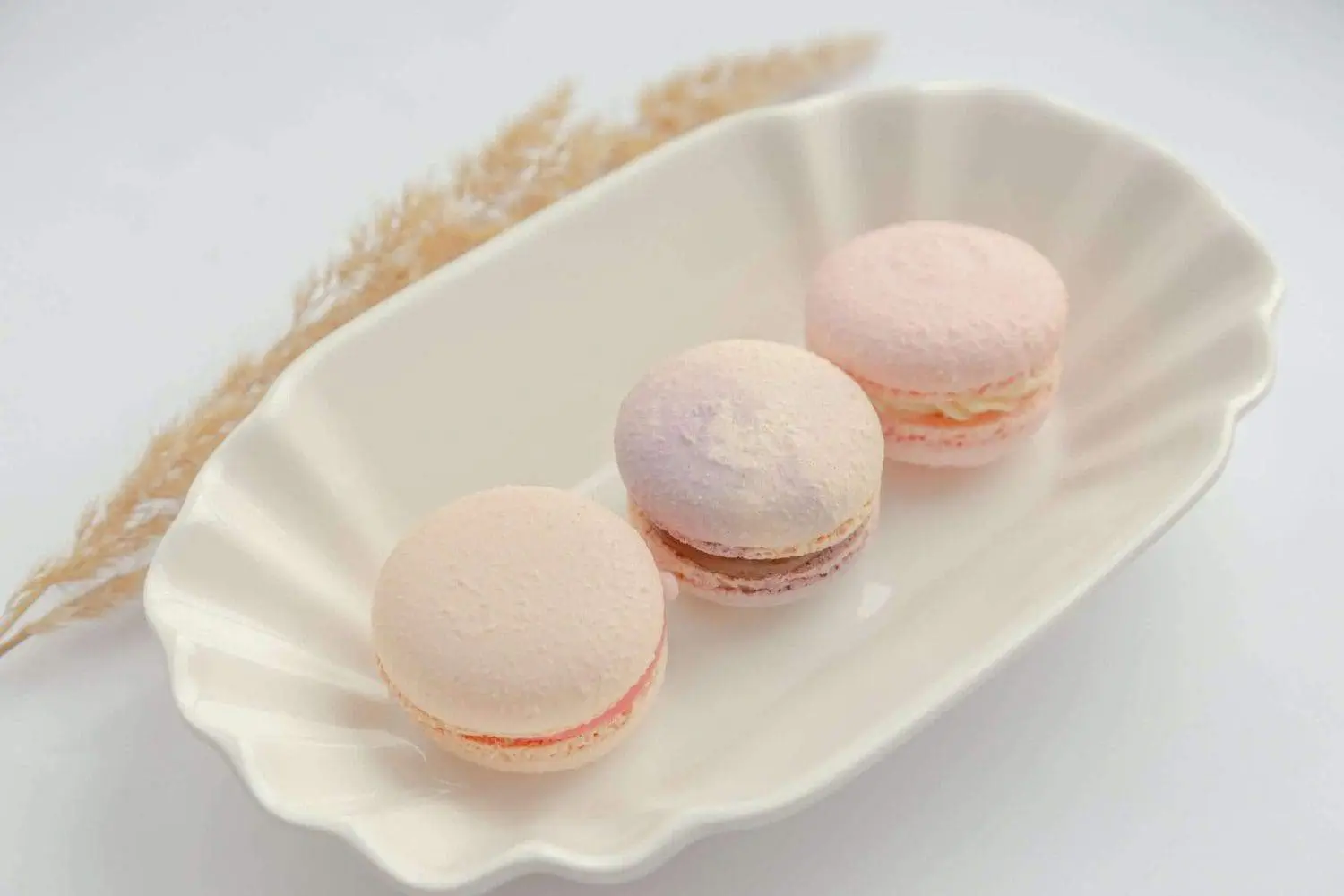 Sketch Gallery
Afternoon tea at sketch review, Break down afternoon tea, from the blush pink sketch gallery to the Insta-worthy toilets.
Enter the stunning restaurant's dining room and immediately be drawn to the area's pleasing pink hue.
Pink velvety sofas and pink blush chairs sat against blush-pink walls with funky white-pink-purple artwork. Warm lighting cast an orangish hue throughout the space, complementing the overall décor.
Policies about Afternoon Tea at Sketch, London
You can cancel your Sketch Gallery reservations for free up to 72 hours in advance on their website. You will be charged if you cancel your booking late or do not show up.

If you just want to try the cakes and patisseries, book a table in the Parlour or the Glade in the mid-afternoon, when the late afternoon menu is served. Both rooms accept walk-ins on a first-come, first-served basis.

When planning to sip delicious tea at the Sketch tearoom, it is recommended to book tables in advance. Reservations can be made up to three months in advance.

However, depending on the demand, the reservations may begin late or end early. You can also join the waiting list by calling or emailing their website.
Conclusion
Suppose you plan to spend your sunny afternoon with your friends and family. And you have luxurious places in London on your list. Then having brunch and sipping afternoon tea at sketch London is nothing more than a treat. London is known for its lavish restaurants and eateries; you could also experience it by exploring it.
You can also enjoy your trip to London and visit this luxurious yet creative place. The icing on the cake is the professional tour of the room and a recap of the experience while music plays in the background. The cream represents an infinite supply of tea. The Sketch afternoon tea is well worth the money, and it has been one of the best afternoon tea experiences to have. It's the Instagram kind of place.
I hope this article will help you with your afternoon tea at the London sketch!