Looking for some best Campsites on Dartmoor? Then you are in the right place. Experiencing campsites is one of the best activity in southern Devon, England. It is the most iconic region in Devon, England. The Moor or Moorland is a habitat found in the highland areas in Savanna's shrublands and temperature grasslands.
Moorland has the best sites with craggy landscapes, wetlands, forests, and rivers. It is also spotted with villages as well as Princetown. Since 1951, the National Park has protected the Moorland and nearby land.

There are several caravan sites and campsites on Dartmoor National Park. It is a natural playground for adventure between Devon's North and south coasts that occupies more than 350 square miles. This Heather Moorland's wild and untamed national park offer hiking, climbing on granite tors, wild swimming in private pools, and key moorland fast-flowing rivers. There are plenty of camping spots with stunning views. You can have the pleasure of camping without needing your tent.
The Perfect Wild Camping Guide In Dartmoor
There are a few things to remember before heading to campsites on Dartmoor, Devon. England. Let's look at some tips and tricks for wild camping.
Leave no trace, which means pick a place in a discreet location and find a relatively flat land where one can safely pitch a tent.
It always is a good idea if you pitch near a water source. It makes the stay easy and comfortable if a water supply is near.
Camping into the wild is allowed for a maximum of two nights.
Pitch your tent near the highway.
Camping in a large group is not allowed either in a large tent.
No BBQ or open fire is allowed.
And most important, before heading up for wild camping, one should take a compass and map with you, as the signal is limited in most areas, so it is hard to navigate to the destination without a map.
Best Campsites On Dartmoor
Let's look at some of the best campsites on Dartmoor National park.
1. Campsites On Dartmoor – Cosdon Hill
It is 550 meters ( 1804 feet) high. It is also known as Cosdon Beacon or Cows and Beacon. You can see Hound Tor, Hangingstone Hill, and Steeperton Tor from the top of the hill.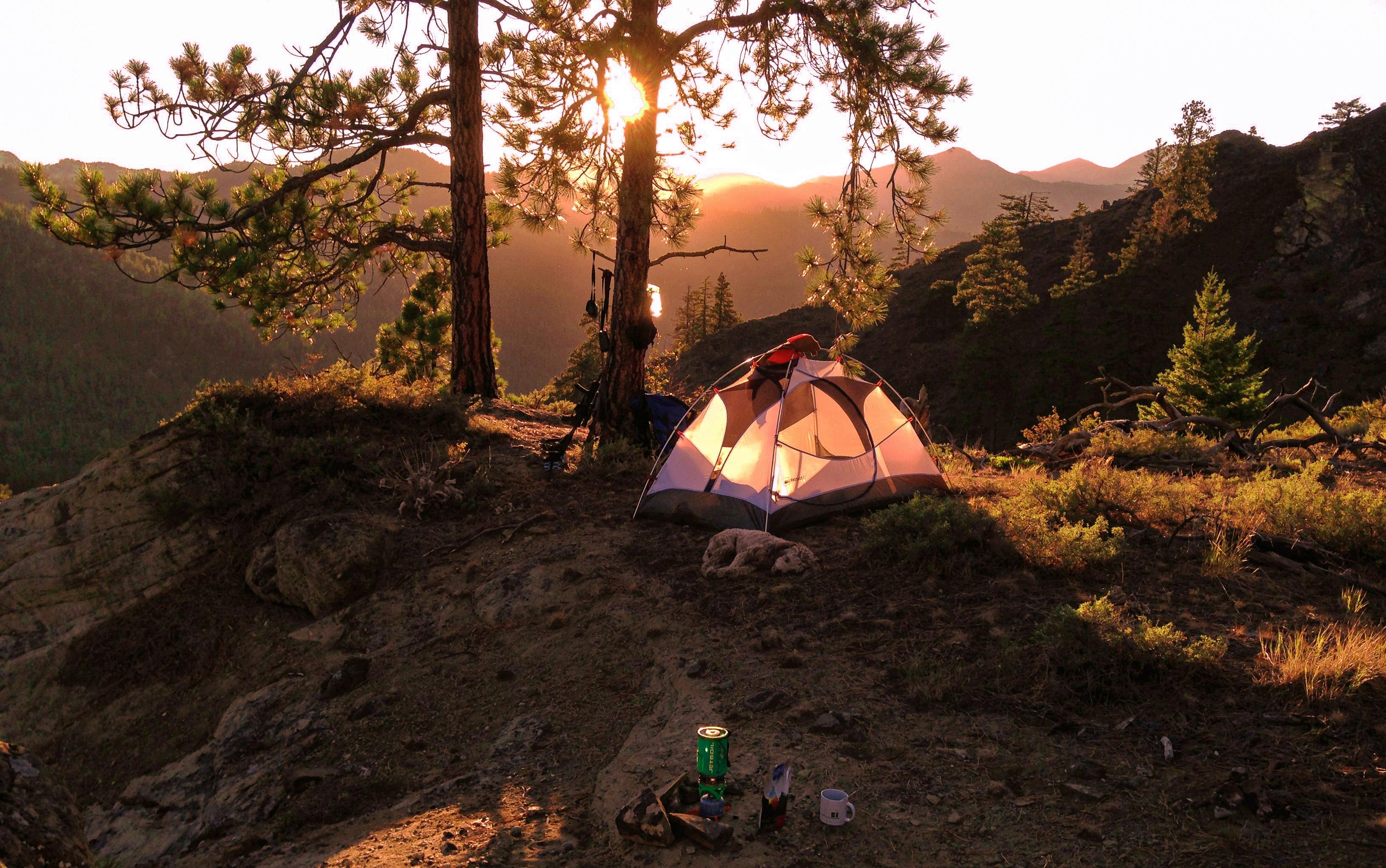 2. Campsites On Dartmoor – Great Links, Tor
This is one of the great campsites that offers some of the best views of this National Park. Watching the sun setting above the Tamar Valley along with the Cornwall visible on the horizon is one of the best experiences of camping here. This spot is the best sunset view from this spot.
3. Campsites On Dartmoor – Okehampton
One of the most attractive campsites is the most dramatic part of this national park. In this campsite, unmarked paths are challenging and need a map. You will always need signs and guided walks for the right routes to reach safely at the Okehampton common area. In the Tamar valley campsites on south Hams near the beaches is an idyllic beaches campsites on Dartmoor.
4. Campsites On Dartmoor – Bales Ash
In the heart of North Devon, Bales Ash is one of the top campsites. A few faint lines are traced in the grass, and no children's play area is there. In summer, it is alive with the colours of canvas tents. There are electric hookups for small campervans. Bales Ash has everything one could possibly need.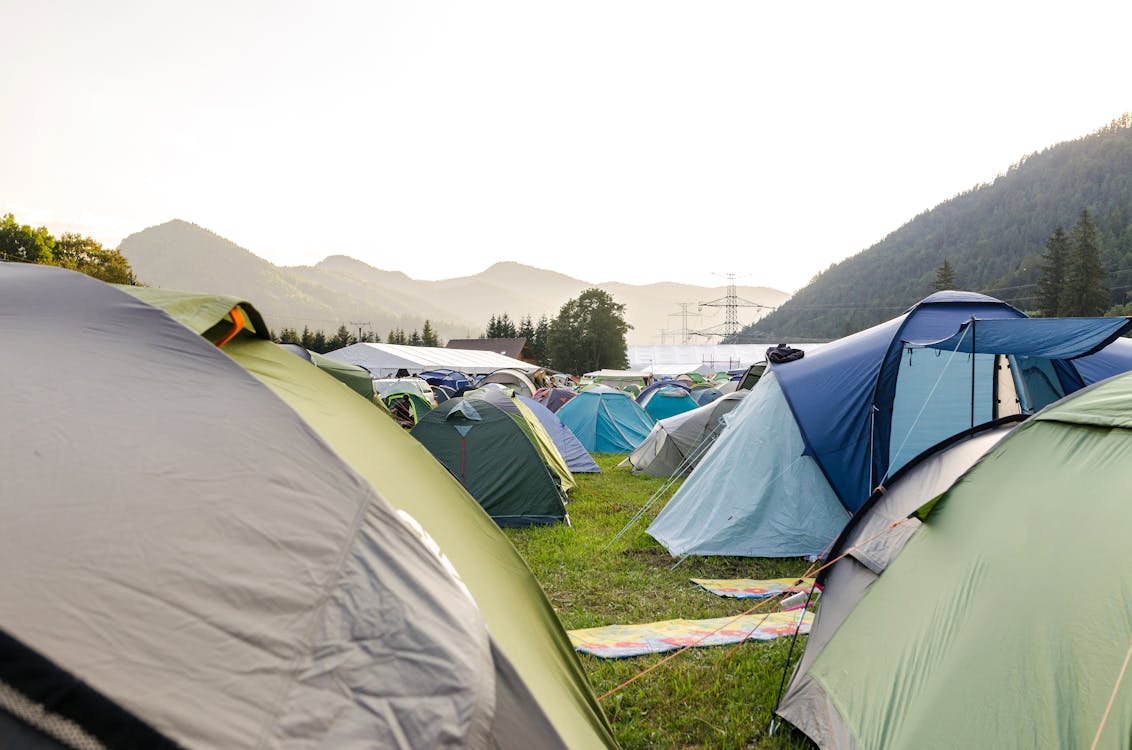 For your entire stay, you will get campfire pits for rent. Altogether this is a perfect spot for a campsite on Dartmoor. The common activities are biking, fishing, hiking, horseback riding, paddling, wind sports, and surfing.
5. Campsites On Dartmoor – Harford Bridge
A relaxing and great outdoors, Harford Bridge Park is one of the campsites on Dartmoor. This award-winning campsite is a five-star family-run park located outside the heritage market town of Tavistock, which is on the edge of the Dartmoor. This is an ideal base to enjoy with family. It is a perfect holiday in Devon.

The visitors are most attracted by its riverside and tranquil setting, a gateway to the Moorland. Whether you plan a bike along the West Devon Cycleway, discover Moorlandest tors on Dartmoor, ride on horseback or indulge yourself in a Devon cream tea, you are at the right place. One can also enjoy a fun day at the beach and within easy access from Dartmoor holiday park and many beautiful sites.
6. Campsites On Dartmoor – Haytor
Haytor is also known as Haytor Tor or Haytor Rocks. According to the National Trust, a standing castle called Drogo is high above the ancient woodlands of the Teign Gorge.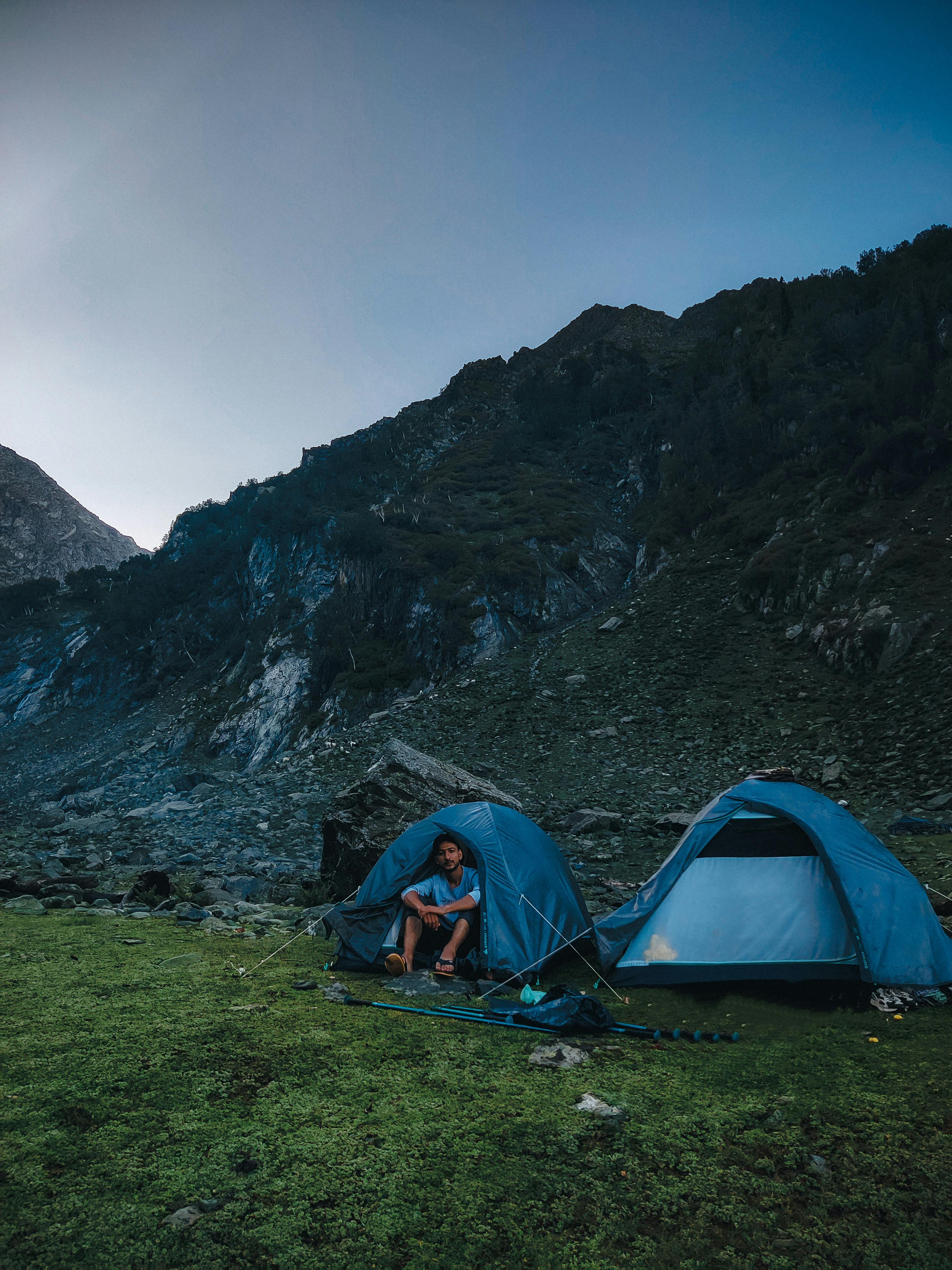 You can walk around Haytor, explore Haytor Quarry, and see the granite way; it was used to transport granite from Dartmoor to Teignmouth or climb at the hound Tor Rocks. Yarner woods is a part of a wonderful National Nature Reserve close to Haytor. This place has a spectacular panoramic view and offers opportunities to experience the stunning Dartmoor National Park wildlife and heritage.
7. Campsites On Dartmoor – Yeo Farm
The Yeo Farm Topsham bridge provides 2 miles of riverside camping along with a spacious Devon estate of more than 146 acres. This family-run site is here full of luxuries. After the exhilarating wild swim, it warms up with a sauna and hot tubs. Also, motor boat trips and coastal cruises are also available here.
The other facilities are fresh drinking water, composting toilets, and garbage collecting facilities, and also, at extra cost, one can have a private hot tub. This spot is a perfect and dog-friendly site.
9. Campsites On Dartmoor – Ashbourne Woods
One of the most beautiful campsites on Dartmoor is a peaceful rural spot ideally located on 68 acres of woodland, South Brent TQ10 9JZ, United Kingdom. A lovely campsite with all sorts of glamping and camping, is only a 10-minute walk from the fab 11th-century pub.
The accommodation to suit all the outdoor holidays is cosy and comfortable. There are gravel pitches for caravans and camper vans with electric hooks up.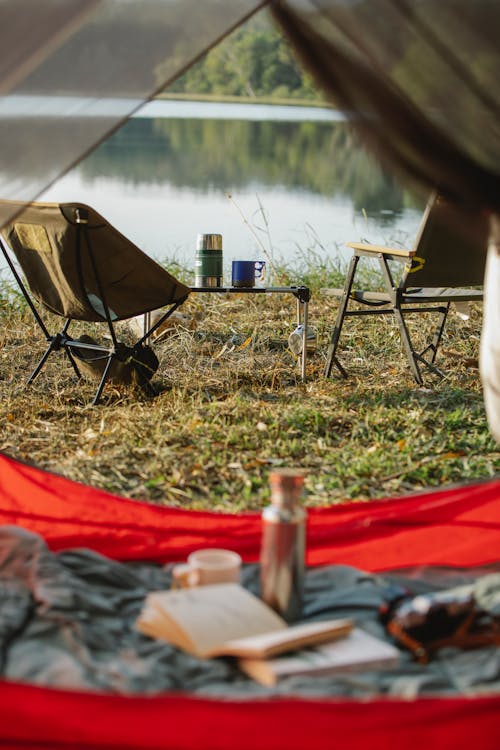 They provide other facilities like water, hot showers, toilets, laundry, washing-up areas, and coin-operated washing and drying machines. Nearby there are dog walking tracks. However, this is a small family-run site and dog friendly space, where one can have fun.
10. Campsites On Dartmoor – Lemonford Caravan Park
This is one of the best campsites on Dartmoor and caravan parks that have many attractions in the glamping site in the south Devon countryside. It is one of the best tourist attractions site in Devon, England.
The Tourist Board has been awarded 4 times for camping and caravanning and a 4-pennant grade by the AA. It is only half an hour from the Riviera resorts of Paignton and Torquay. If you want a structured stroll, walk up to Hay Tor, a 10-minute drive from here. And also stop by a worth visiting, Devonshire town "Church", known as the Cathedral of the Moor.

The amenities are showers, a shared freezer, a laundry room, and toilets, including a spacious separate bathroom and wetroom are also available for guests with limited mobility. The other essentials are market towns and shops; Newton Abbot hub also has a leisure centre 10-minute away from the centre.
11. Campsites On Dartmoor – Buckland Abbey
The Cistercian monks founded this Abbey in 1278. It was one of the last houses founded by a Cistercian in England. Enjoy an intense sense of calm and tranquillity in a Devon valley surrounded by beautiful Tavy.
Henry VIII's cessation of the Monasteries became the grand home of famous and rich seafarers, which the National Trust owned. There were working land and tending their animals. One can sit and admire the scenic beauty, spot wildlife such as birds, butterflies, or deer, and discover orchards, meadows, and woodlands.
12. Campsites On Dartmoor – Teign Valley
The spectacular view from this beautiful Teigen valley is worth visiting. A dramatically steep and consistently wooded valley and one of the best Golf clubs in Devon, England. A delightful clubhouse offers a good range of well stock bars with a choice of ales and home cooking.
Driving on the green grass is not allowed there, so they provide wheelbarrows to take belongings to the pitch. 
13. Campsites On Dartmoor – Miniature Pony Centre
A very small centre established in the centre of Dartmoor, situated at Wormhill Farm, Newton Abbot TQ13 8RG, United Kingdom. This Pony Center is a farm tourist attraction near Moretonhampstead. Tony and Jane Dennis founded the centre.
In 1986, it was first opened to the public.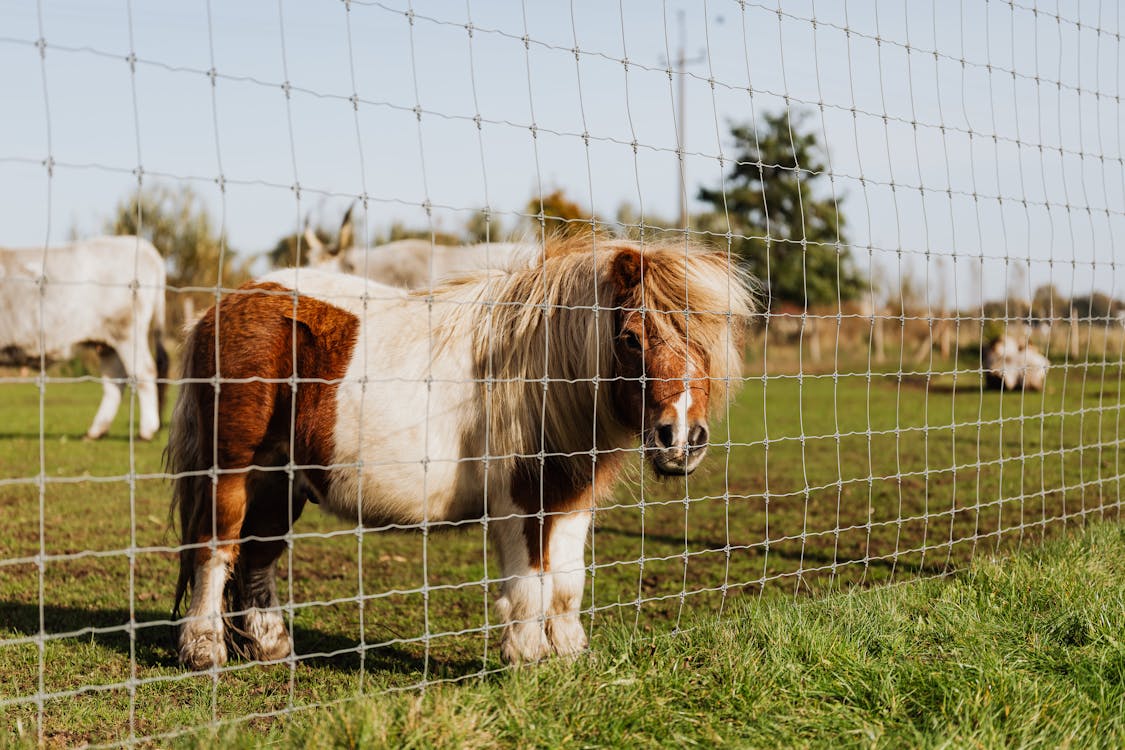 Along with the other farm yard animal, the Dennis's bought various breeds of equines. Until today, the breeding of Miniature Shetland Ponies and miniature Mediterranean donkeys happens under the Bottrell and Keensacre studs' names. The centre welcomed its first pair of Miniature Pigs in 2020.
Conclusion
With the best touring site, we can say campsites on Dartmoor are one of the best options in Devon, England. Great glamping pods, wild camping, and beautiful sites in Dartmoor are a great lifetime experience. Capming, will offer great services and it will be on one of your most memorable adventurous experience.