London is the most visited city in Europe, receiving 27 million tourists annually. It is not surprising that London is the top destination on many people's travel lists given that the city was established by the Romans and has prospered through the ages.
With a long history and some of the world's best culture, London is one of the most diversified cities in the modern era.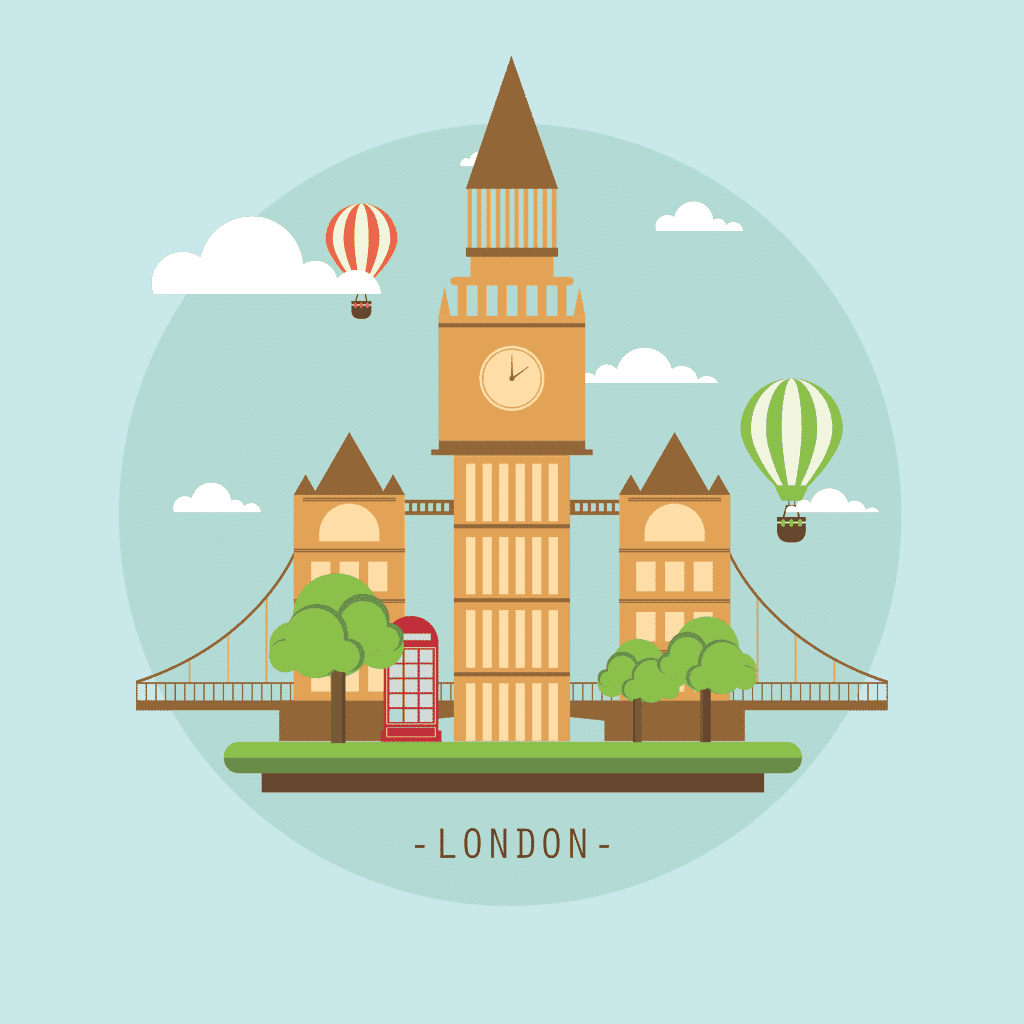 The Metropolis of London, the city's historic heart, is the smallest in all of England. The metropolitan area that makes up London which we are all familiar with has a population of over 9 million.
Every district in London, which is divided into the thriving and unique regions of North, West, South, and East London as well as the commercial and tourist center of Central London, has its own distinguishable neighborhoods.
In London, there is always something to see and do. It is hard to get bored in London because it has some of the best art, entertainment, cuisine, shopping, and history in the world.
20 Best Things To Do In London
Let's look at the 20 best things to do in London.
1. Explore the Different Museums
With many totally free entry museums to enjoy, London is one of the top cities in the world for culture. In South Kensington, there are numerous museums near one another along Exhibition Road.
Take a snapshot with the infamous Diplodocus skeleton in the main hall of the Natural History Museum to start. Discover old fossils and plush animals, such as a dodo imitation, as you explore the museum.
After that, visit the Science Museum next door to engage in interactive exhibits and learn about how science has advanced over time. The focus will transition to cultural history after a quick trip to the Victoria and Albert Museum (V&A).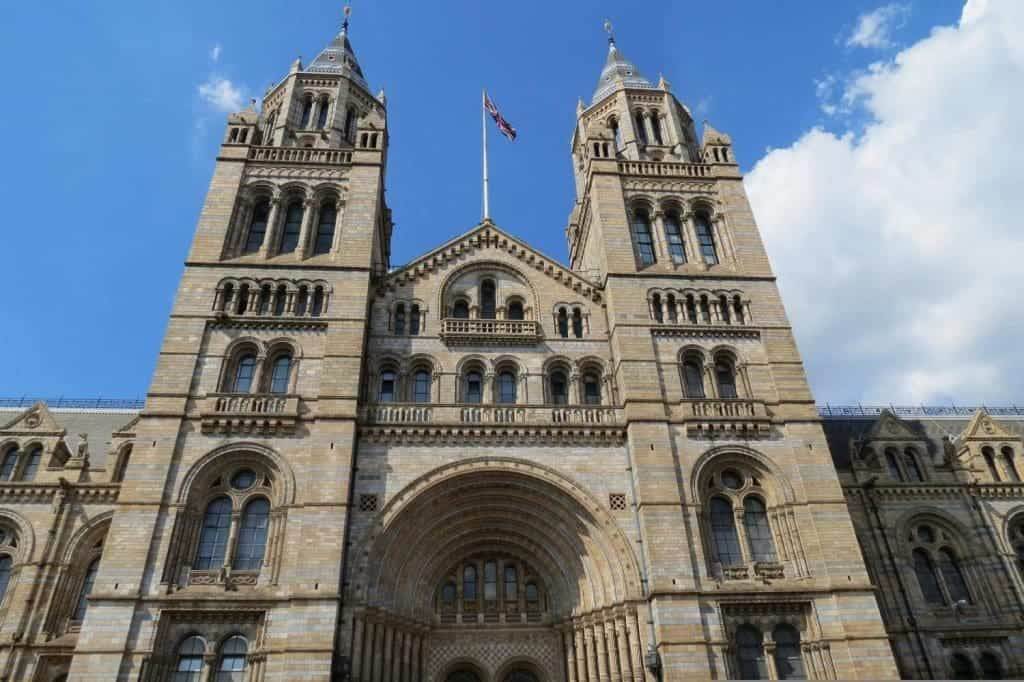 The V&A Museum features international fashion and living tools alongside works of art. Students of art are painstakingly drawing the ornate statues and ironwork in this location.
Visit the British Museum, where you can see the Rosetta Stone, mummified remains, and centuries' worth of archaeological finds, to round out your trip.
Children can learn history and culture using modern technology through the many totally free activities at the Samsung Digital Discovery Centre. It is one of the best things to do in London.
2. Visit Hyde Park
The largest and possibly most well-known park in London is Hyde Park. Hyde park has historical significance since it has been the site of numerous rallies and demonstrations, including those by the Suffragettes.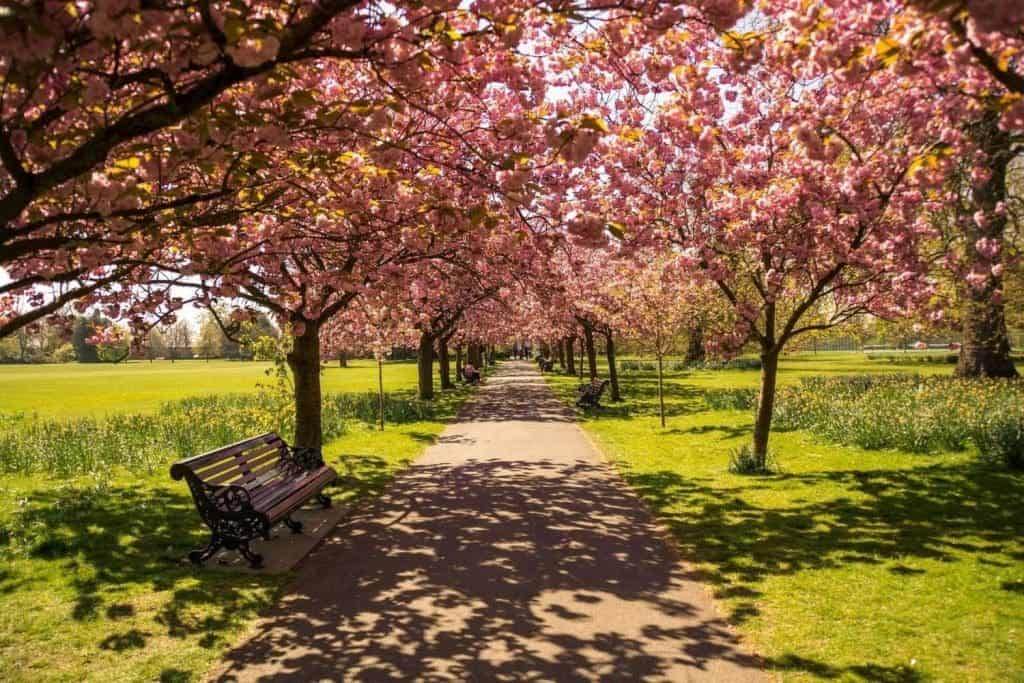 Speaker's Corner in Hyde park is still used every week for speeches, demonstrations, and performances by artists. There are various memorial structures in Hyde park, along with two bodies of water, the most well-known of which is the Serpentine.
You may paddle a boat here, view a lot of swans, and get some fresh air right in the middle of the city. must be seen. It is one of the best things to do in London.
3. Enjoy the Thames Cruise: One of the best things to do in London
The Thames has historically brought industries to London, making it the city's lifeblood. It is the longest river in England and empties into the North Sea at its terminus. Since ancient times, it has served as the location of communities, and the Romans and English kings valued it strategically as well as throughout both World Wars.
There are numerous businesses in London that provide Thames cruises. Cruises leave from a number of important destinations as frequently as every 30 minutes.

The London Eye, the Houses of Parliament, and Tower Bridge are just a few of the popular tourist attractions that are passed by the cruises.
It should not be mistaken with London Bridge, as this happens rather regularly. houses of congress Without a doubt, it's fantastic to view magnificent houses of Parliament from the outside.
While some cruises are offered with a meal or afternoon tea, others are offered at night so you can view the sights all lit up. Traveling down the storied Thames is a delightful and distinctive way to see the city. It is one of the best things to do in London.
4. Explore Galleries
With so many galleries to visit that showcase the greatest in both classic and contemporary art, London is the perfect destination for art enthusiasts.
The National Gallery in Trafalgar Square is one of London's many galleries that welcome visitors without charge. With works by da Vinci, Turner, van Gogh, and Rembrandt on show, the National Gallery has something for every art enthusiast.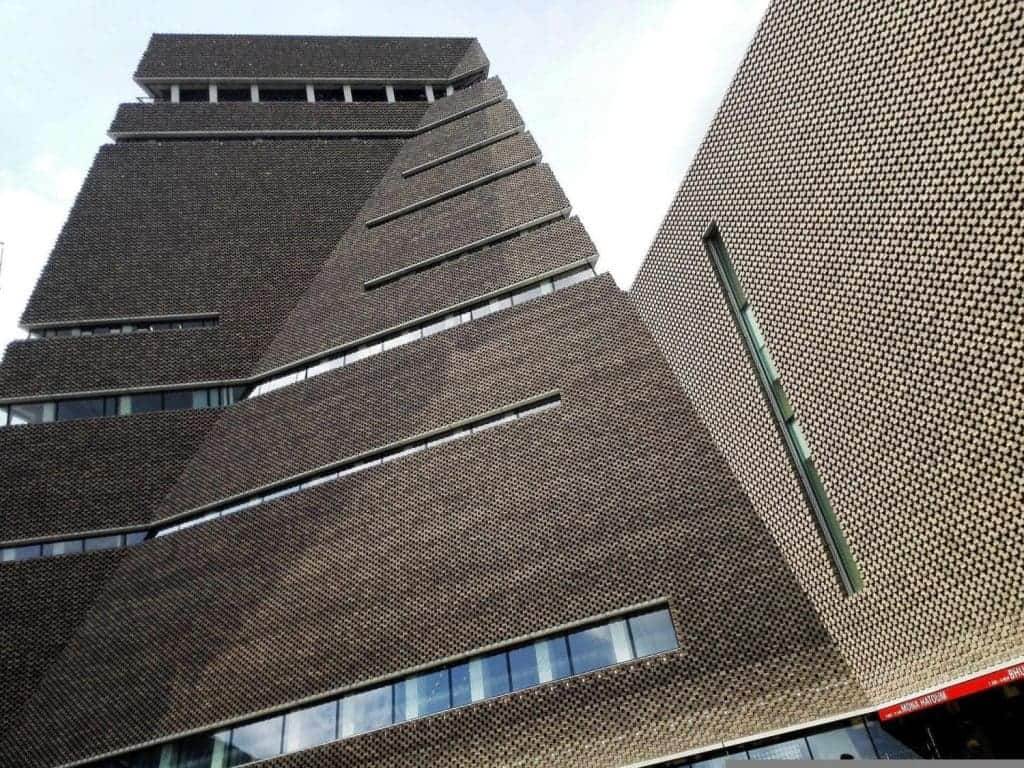 Visit the Tate Modern on the Southbank for an abundance of modern art. The structure, which towers over the waterfront, is a work of art in and of itself.
Find works by Picasso, Klee, and Delauney within. The gallery is the ideal location for an art fix because it also hosts intriguing temporary exhibits on every level of the structure. It is one of the best things to do in London.
5. Visit Harrods
One of London's most renowned department stores, Harrods is well recognized for catering to the super-rich and the elite. Customers of Harrods include the Royal Family, Laurence Olivier, and Oscar Wilde since the store's founding in 1824.
The luxury is dispersed over several stories and elegantly arranged within Harrods' themed hallways. Fresh meat and cheese, as well as top-notch marmalades and pates, are all available for purchase in the food hall. The luxurious clothing sold in the Egyptian hall will make you feel like a pharaoh as you go through.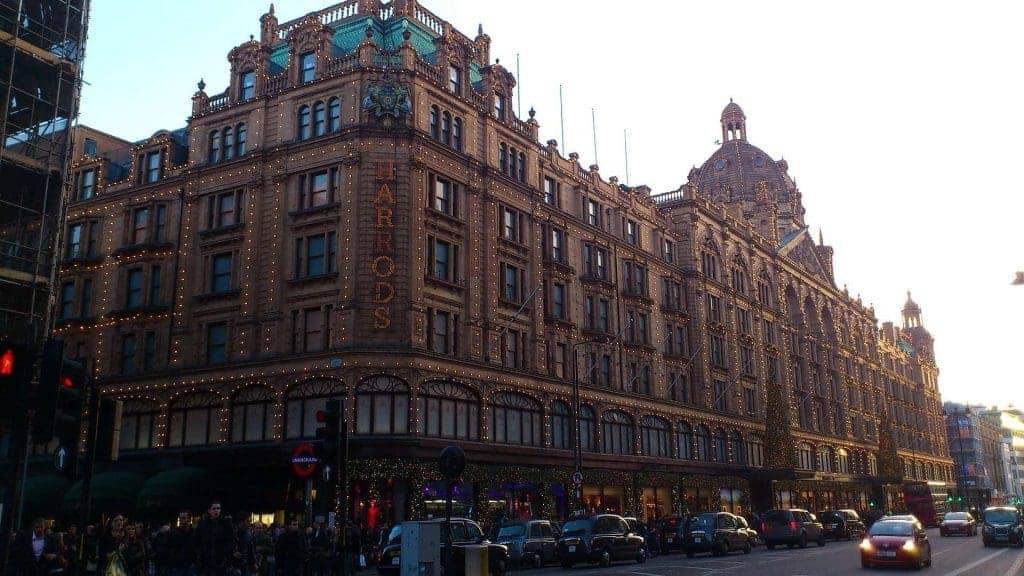 To make the holidays even more magical, Harrods puts together a variety of opulent Christmas hampers laden with treats. In London's most upscale department store, browse costly fragrances, toys for kids, and even pets while getting lost in the structure. It is one of the best things to do in London.
6. Buckingham Palace
Without taking a stroll through Green Park to obtain a sight of Buckingham Palace, a trip to London is not complete. Since 1837, the British Royal Family has resided in the palace. It has the largest private garden in London and 775 rooms.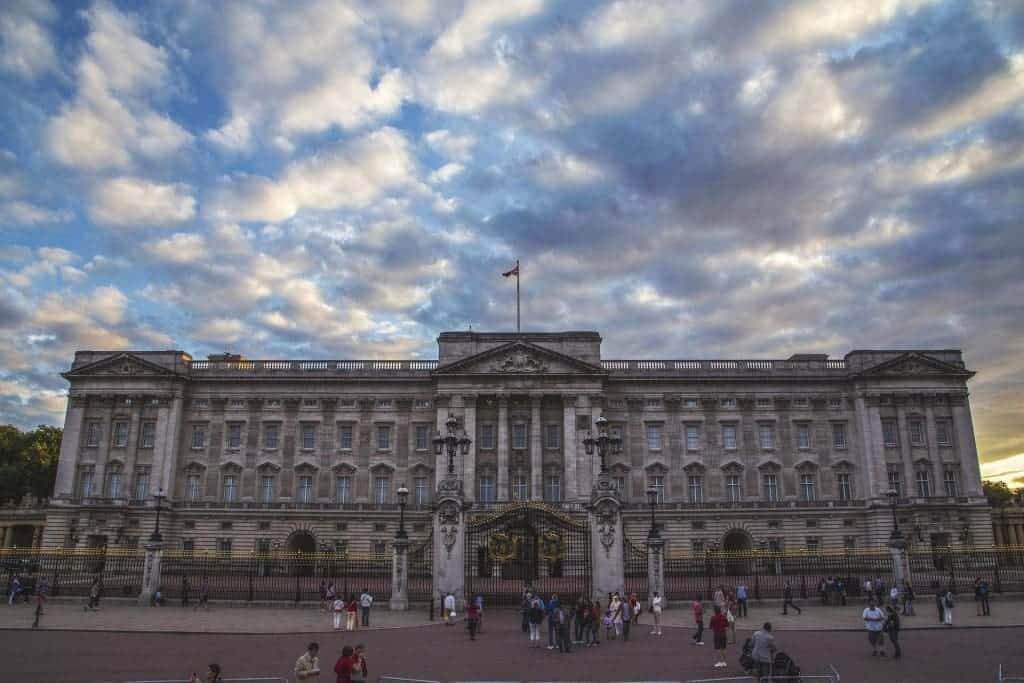 Visitors can view a small portion of the royal lifestyle in the portions of the palace that are open to them. Watch the renowned Changing of the Guard from the outside. It is one of the best things to do in London.
The Royal Guard, who are all dressed in the recognizable London bearskin, do this procedure a few times each day, and it is a wonderful opportunity to see both a long-standing custom and the highest discipline of the Royal Guard.
7. Visit Platform 9 ¾
One of the busiest areas of the city is King's Cross, which contains a train station that has been operating since 1852 and serves much of the nation.
The station now has a sleek, contemporary appearance thanks to recent renovations; look for the secret tunnel with illuminated art on the walls.
But for many people around the globe, King's Cross is best known as the station that Harry Potter uses to get to Hogwarts. Now physically available at King's Cross railway station is Platform 9 ¾.
Take a picture next to a luggage cart that is vanishing into the wall magically so that you can always remember your wizarding adventure! Remember to wear your home colours. It is one of the best things to do in London.
8. Oxford Street
The busiest shopping district in Europe and the busiest in London is Oxford Street. Over 100,000 people visit its 300 retail locations every day.
Shop 'til you drop at upscale department stores like Debenhams, which are well-known worldwide. A distinctive and tastefully created window display at Selfridges changes with the seasons.
These frequently feature well-known artists' work and interactive windows. Around Christmas, the Oxford Street Christmas light glistens your evening entertainment while illuminating your shopping expeditions. It is one of the best things to do in London.
High-street mainstays like Zara, Topshop, H&M, and Forever 21 can be found on Oxford Street. With its flagship locations for Gucci, Burberry, Louis Vuitton, and Hermes, Oxford Street has a lot to offer consumers seeking more opulent labels.
9. Brick Lane
The book and movie with the same name made Brick Lane famous. Brick Lane is the center of London's Bangladeshi population, as the narrative of the book makes very obvious.
Brick Lane, an extraordinarily diversified area with street signs in Bengali and English, is well-known for having a large number of curry houses.
Brick Lane is the ideal location to locate spicy food, but for some truly authentic South Asian treats, visit one of the many sweet shops nearby. Along with traditional markets, Brick Lane has a number of hip bars that draw a young, fashionable population.
To satisfy your need for art, visit Whitechapel Gallery around the corner or search out the numerous works of street art on Brick. It is one of the best things to do in London.
10. Explore London at Night
London is an energetic city both during the day and at night. Even after it gets dark, there is constant activity, from one-time gatherings to club nights. As dusk falls, London's lights come on, illuminating the city with a mystical glow.
There are nighttime free walking tours available, or you can board a tour bus. View St. Paul's Cathedral illuminated up at night or explore Big Ben and Westminster Cathedral's Gothic structures. For lively nightlife surrounded by massive neon signs, visit Soho and London's West End.
For some stargazing, venture a little further out to Hampstead Heath, or visit Hyde Park at night, when bats are frequently seen. Finally, Polo Bar in Liverpool Street offers 24/7 fast food after a long day and night of exploring London. It is one of the best things to do in London.
11. Camden
Camden in North London is a well-known cultural district. The crowds in this area, which is known for its alternative culture, are made up of both locals and you rists. There are many piercing and tattoo parlors in this area of Camden, which has a thriving body mod scene.
Camden Market is eclectic and varied, offering street food from several different cuisines as well as other kiosks selling mementos and original artwork that can be purchased to take home.
Browse the used book section, peruse the racks of vintage apparel, or stop by Cookies And Scream, one of the best vegan bakeries in the area.
Go for a stroll to Camden Lock to unwind by the Regent's Canal after your shopping excursion, or follow the water all the way to King's Cross. It is one of the best things to do in London.
12. Soho
The sex industry in London, England has traditionally been based in Soho. Although there are still a few sex stores scattered throughout, the area is now the most well-known for its nightlife, giving
Soho has a delightfully risqué feel. Gay and lesbian pubs abound in Soho, which is frequently regarded as the city's LGBTQ community's hub, making it a great place to visit after dark.
Soho is a cultural hub that offers a variety of theatres, jazz clubs, and restaurants in addition to bars and clubs. It's also an excellent place to go for a few drinks after a play or stage performance because of how close it is to Leicester Square.
Soho doesn't lose any of its allure during the day. Numerous music stores, cozy cafes, and adorable pastries may be found here. Stop on Old Compton Street for a coffee and pie for the best people-watching. It is one of the best things to do in London.
13. Visit Westminster: One of the best things to do in London
In Westminster, London, there is a revered Gothic cathedral called Westminster Abbey. Since 1066, it has served as the official location for the coronation of British kings and queens, making it one of the most famous religious structures and tourist destinations in the United Kingdom.
The Tomb of the Unknown Warrior, which honors those who have lost their lives in battle, is located inside Westminster Abbey.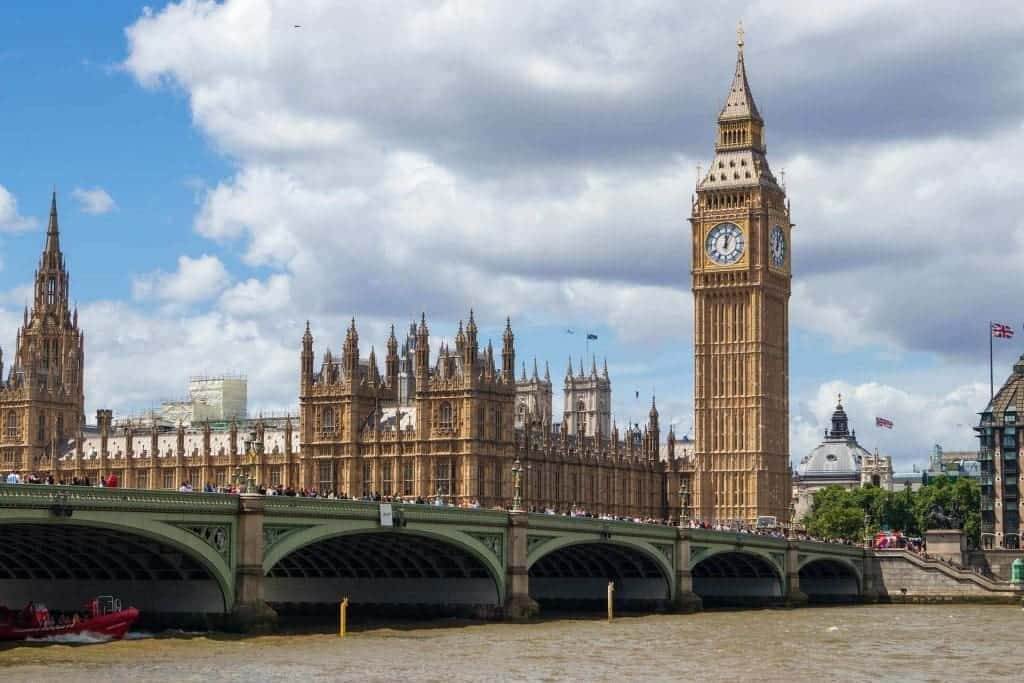 King Edward the Confessor founded Westminster Abbey in the 11th century, and it has subsequently undergone a number of reconstructions. The current structure, which was constructed between 1245 and 1517, was listed as a UNESCO World Heritage Site in 1987.
If you have an interest in British history or architecture, Westminster Abbey welcomes tourists all year long. It is one of the best things to do in London.
14. Covent Garden will win your heart
The market halls are just one part of Covent Garden. It is a district that includes the eateries and stores on Long Acre and neighboring streets.
There are specialist stores and kiosks selling anything from tea to handicrafts to garish souvenirs in the Covent Garden Market halls and arcades.
There are now numerous restaurants in and around Covent Garden Market, many of which have outdoor seating areas where you can enjoy some of the greatest cuisines the city has to offer while people-watching.
The London Transport Museum is located on the site of the former flower market. If you want to shop or just people-watch, Covent Garden should be at the top of your list. It is one of the best things to do in London.
15. Spend the day in
St James's Park
Given its proximity to Buckingham Palace and Westminster, St. James Park in the heart of London is one of the best royal parks. It's a fantastic place to unwind and get away from the city's bustle. There is a lake, a garden, and a lot of open areas in the park where you may go for a walk or a picnic.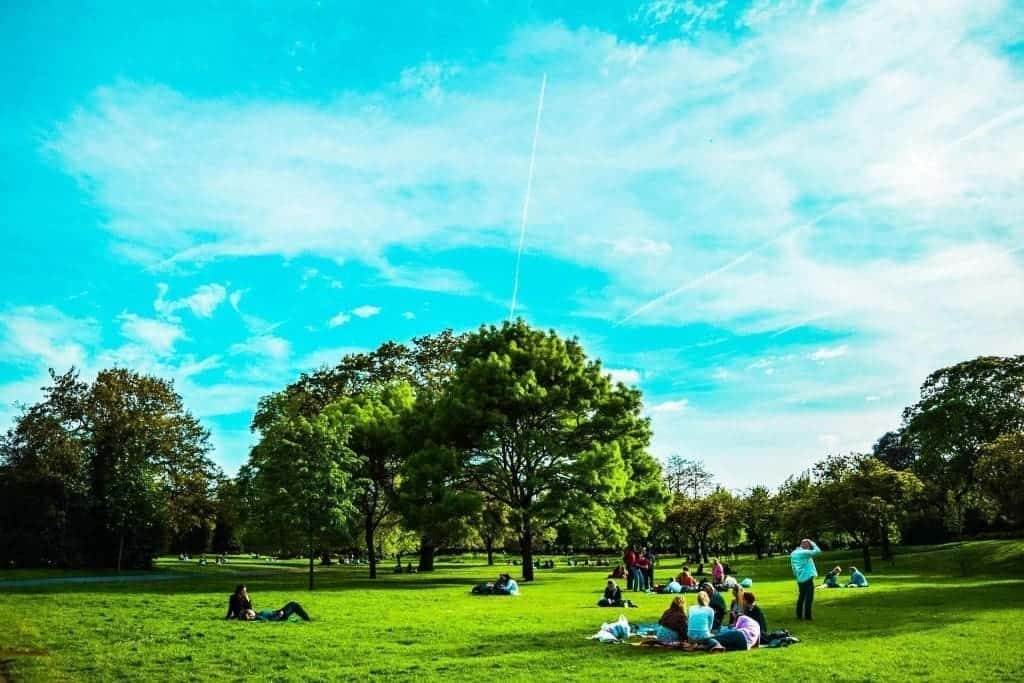 If you're interested in knowing more about the British Royal Family, the park is also where St. James Palace and Buckingham Palace are located. And if you feel hungry while you're sightseeing, Piccadilly Circus, which is close by, has a wide selection of restaurants.
St. James Park is therefore well worth a visit, whether you're searching for a place to unwind or want to see some of London's most well-known attractions. You won't even be aware that you are in the heart of London's downtown. It is one of the best things to do in London.
16. A view from above of London: Using Helicopter
Nothing compares to a romantic helicopter flight above London's lovely city. On a trip from above, discover the city's sweeping panoramas. Some of the most well-known landmarks can be seen from the top of the planet.
An attraction-packed tour that departs from central London and travels from the West End to the East End of the city will allow you to take in the breathtaking sights.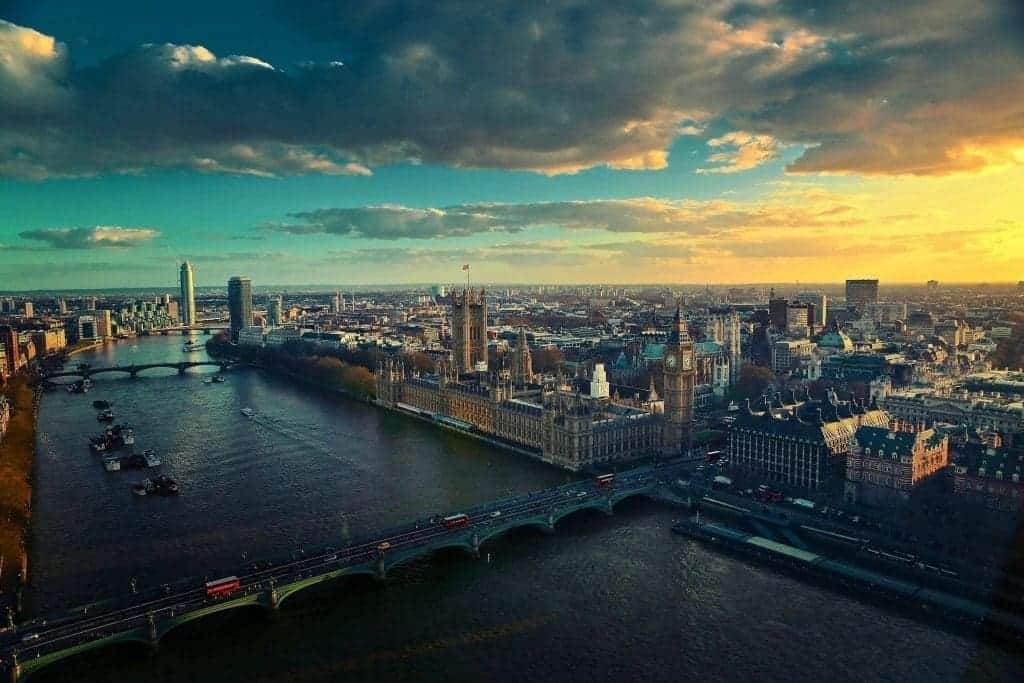 The ride, which lasts for roughly 20 minutes, maybe a lot of fun. In 20 seconds, the pilot will take you from the ground to the air while showcasing the best sights. The ideal way to spend a romantic evening in London is doing this.
If the voyage is well-planned, you can take in a stunning sunset over London's skyline. The most original thing to do in London is to take a helicopter ride.
If you have visited the main sights and don't want to see them again, take a helicopter flight to see the gorgeous city from above the London skyline. It is one of the best things to do in London.
17. Take a culinary tour of the Borough market
The Borough Market is where you will discover the best food and drink alternatives, even if visiting it isn't on your bucket list.
This is the place you must go if you enjoy eating. Borough Market, the city of London's oldest food market, dates to the thirteenth century. It continues to be one of the less commercial things to do in London.
This is one of the top things to do in London if you love eating. Here, you can eat some street food. It used to draw large crowds and had developed a following among chefs and culinary enthusiasts.
You can gather your loved ones for a picnic by the river after picking up your favourite delicacies from the market. It is one of the best things to do in London.
18. Visit Kew Gardens
A sizable botanical garden called Kew Gardens is situated in London's Richmond district. Over 30,000 different plants from all over the world can be found at Kew Gardens, one of the top gardens in the world.
There is always something fresh to see in the gardens, which are open all year round. The Princess of Wales Conservatory, Kew Palace, and the Royal Botanic Gardens are just a few of the highlights.
Kew Gardens is a fantastic location to go if you want to learn about various plants from across the world or if you just want to unwind in a lovely environment. It is one of the best things to do in London.
19. To reach Churchill's War Rooms, descend underground
The Churchill War Rooms are an interesting relic that is sometimes disregarded despite having historical significance. The simplicity and confined space of these bunkers, however, emphasise England's precarious position as the Nazis tightly controlled Europe during World War II.
You'll see the makeshift radio studio where Churchill slept and taped his famous speech during World War II. Nothing else could do it justice, yet small things like Clementine Churchill spinning wool and drawing the borders of Europe are bringing this era to life.
Churchill War Rooms are an excellent place to visit for anyone interested in the history of World War II, even though it is not one of the most well-known tourist attractions. It is one of the best things to do in London.
20. Tower of London
Over the years, the Tower of London has fulfilled a variety of functions, including those of a royal palace, a jail, and an execution site.
Due to its majestic stronghold, Crown Jewels, and historical accounts of torture and execution, this UNESCO World Heritage Site is currently one of the city's most visited tourist destinations. William the Conqueror initially constructed the Tower in 1066 as a representation of his dominance.
It now spans about 13 acres after being enlarged and extended throughout the years. The White Tower, York Minster, and St. John's Chapel are just a few of the historic buildings that may be found inside its boundaries. It is one of the best things to do in London.
Along with the Tower Ravens, a group of ravens reputed to guard the Tower from harm, the Tower also contains the famous Crown Jewels exhibition.
The Tower is a must-see for any visitor to London as they may study its many intriguing histories on a variety of guided tours.
Final Remark
In conclusion, there are many best things to do in London.
While it can be difficult to narrow down the options, some of the best things to do include visiting world-famous museums, taking a ride on the London Eye, and exploring the city's vibrant nightlife. No matter what you're interested in, you're sure to find something to love in London.