One thing is certain: your visit to this 700-year-old city will be loaded with a rich history that is guaranteed to give you an experience you'll never forget, whether you're there to explore historical canals or immerse yourself in a night of excess.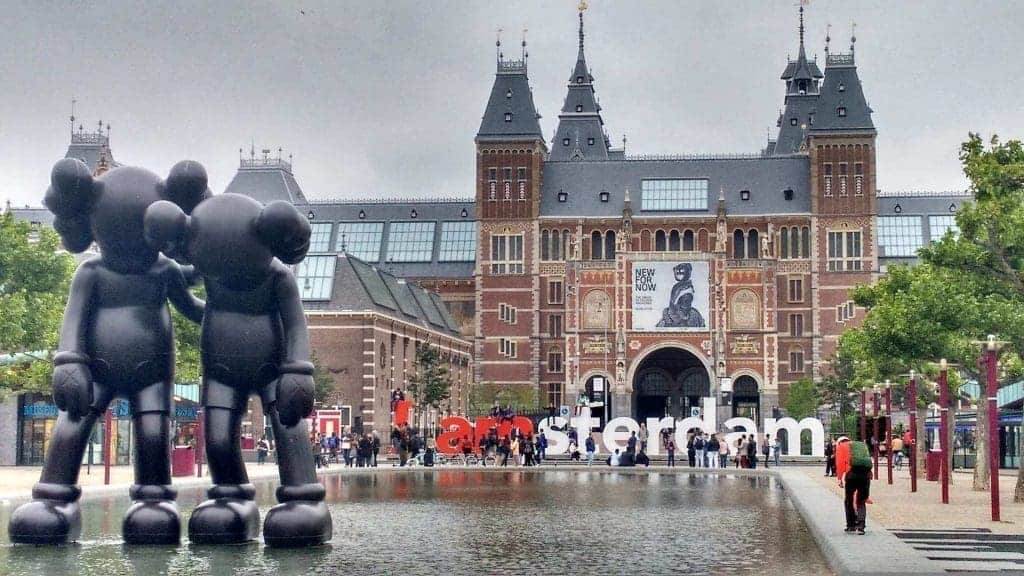 Everywhere you turn in this place, you'll discover something intriguing. Narrow lanes lined with retro shops, ultra-specialized restaurants, hipster art museums, and craft brewers tempt nocturnal revelers to visit along its canal-woven heart.
This city offers art lovers many reasons to rejoice, from the revered Rijksmuseum to the legendary Van Gogh Museum. If you enjoy art, you should purchase an Amsterdam City Card, which provides entrance to multiple institutions through a single, convenient tourist card.
20 Best Things To Do In Amsterdam
There are plenty more reasons to remain if art is not your motivation. We've narrowed down the 20 greatest things to do in Amsterdam to give you some ideas for how to spend your trip there.
1. Visit Anne Frank House
The Anne Frank House is situated on the Prinsengracht (Anne Frank Huis). This is the actual house where Anne's family hid for most of World War II and is dedicated to the tragically short life of one of the most well-known Holocaust victims in history.
The Frank family were Jewish exiles from Frankfurt, Germany, and it was here that diarist Anne Frank wrote the journal that later became a best-seller on a global scale.
It was released not long after she passed away at the age of 15, two months before the war came to an end.
A significant portion of the house has been preserved in its former state, serving as a moving memorial to a terrible time in history. Ticket sales can sell out up to two months in advance, so be sure to make your online reservations as soon as possible.
2. Visit the Van Gogh Museum to See Great Art
The magnificent Van Gogh Museum, a must-see for art lovers and historians, has been one of Amsterdam's top attractions since it opened in 1972.
The world's largest collection of Van Gogh paintings and artifacts is housed in this contemporary Gerrit Rietveld-designed building, much of it donated by his brother, Theo, and other family members. It is dedicated to the often troubled life and extraordinary artistry of one of the nation's most revered painters.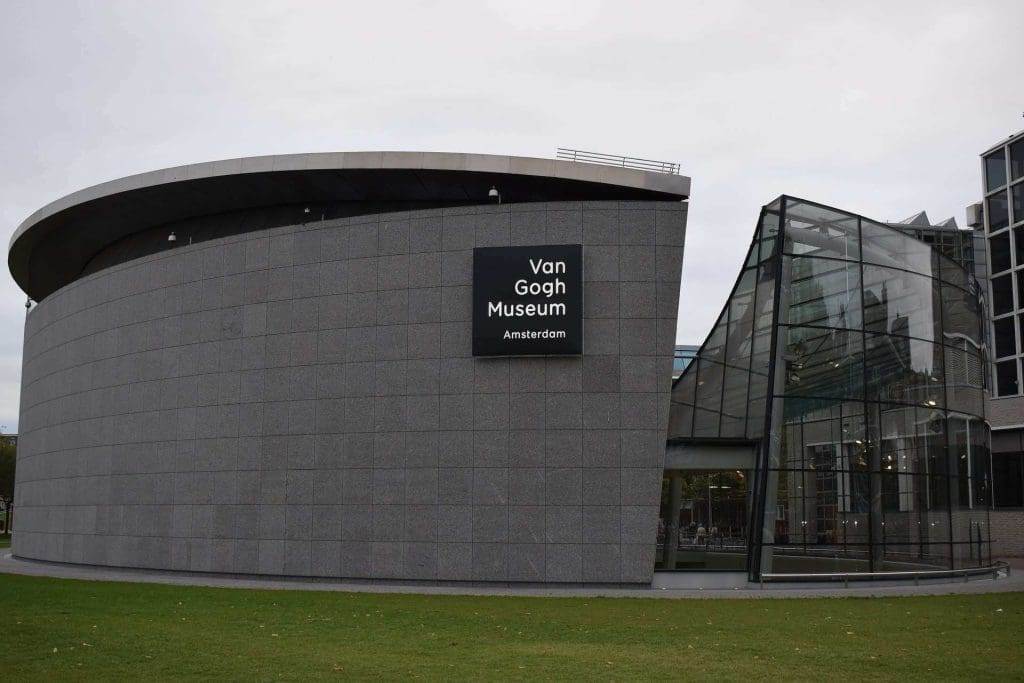 The collection is divided into significant times in the artist's life and includes an astonishing 200 paintings, 500 etchings, and sketches, as well as 700 letters sent to (and by) friends and family. It is one of the best things to do in Amsterdam
With this tour, which includes a canal cruise through the picturesque Canal Belt, you may avoid the lineups at the Rijksmuseum and the Van Gogh Museum.
The incredible "Meet Vincent Van Gogh Experience," a fascinating multimedia depiction of the painter's life, is a highlight of a trip.
3. Discover the Red Light District of Amsterdam.
One of the nicest things to do in Amsterdam—and this one is primarily for adults—might be a visit to the Red Light District if you're seeking a hedonistic, eye-opening experience.
The Red Light District is one of the most well-known attractions in Amsterdam the world and is alive with activity at night and into the early few hours of the morning.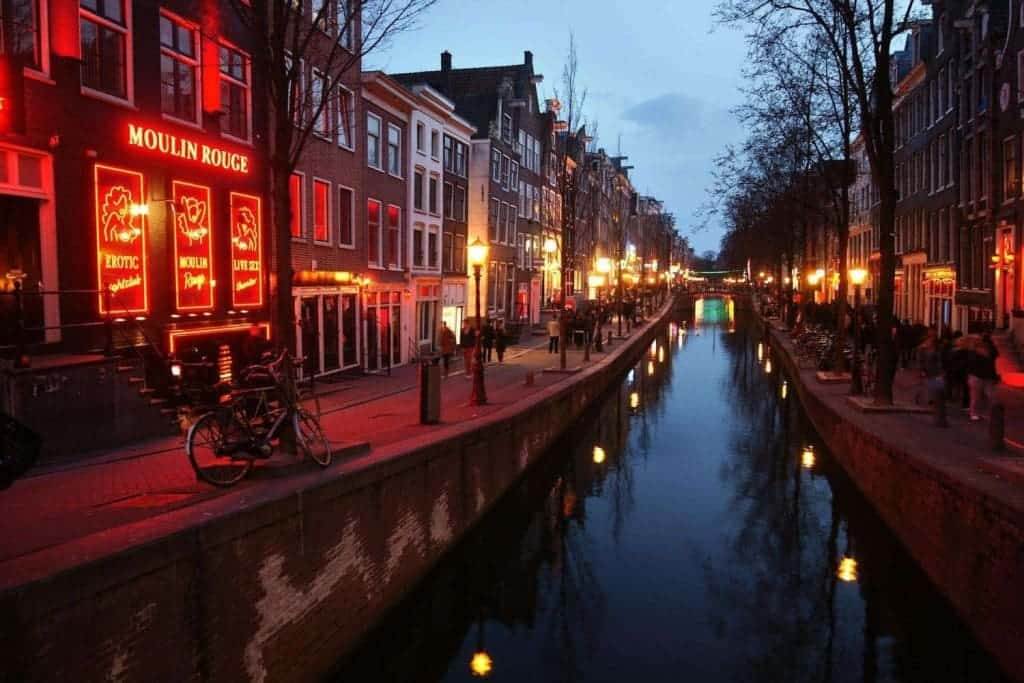 You have been cautioned that things may become raucous and even a little too much for the uninitiated. Amsterdam's Red Light District, also known as De Wallen, is the city's oldest quarter, offering much more than just sensuous attraction.
It is one of the best things to do in Amsterdam. Churches (be sure to check out the Oude Kerk, which translates to Old Church), monuments, and quaint squares abound in De Wallen and are well worth a visit.
It's one more reason why a group of pals would enjoy a trip to Amsterdam, one of the major European cities.
4. Visit Zaanse Schans for a day trip
Take a simple day trip to Zaanse Schans, which is located just a short drive north of Amsterdam, if you wish to see traditional Dutch windmills in their authentic form but Kinderdijk is not ideal for you to visit.
You can enjoy a tour of a windmill, explore the outdoor museum, and discover traditional Dutch skills like producing cheese and clogs.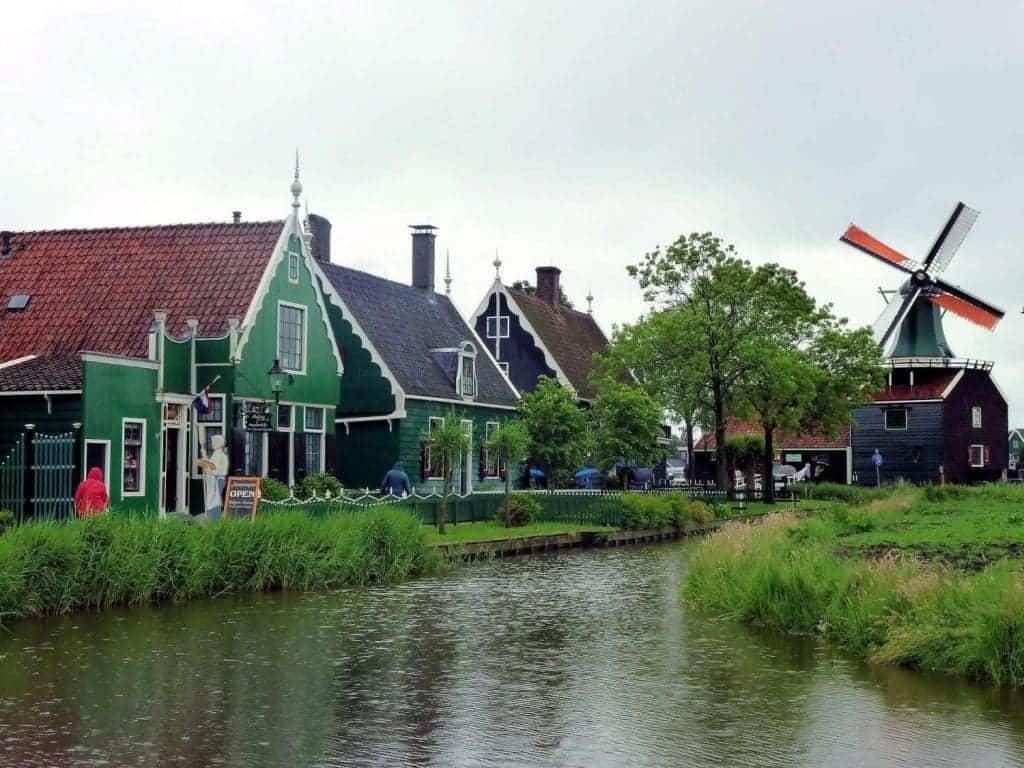 From Amsterdam Central Station, the train is the most convenient way to get there. The trip takes 15 to 20 minutes. You may reach the Zaanse Schans museum district on foot in about 10 minutes after arriving in Zaandam.
In the open-air museum Zaanse Schans, you can witness how Dutch people lived in the 18th and 19th centuries. You may get a taste of life then by seeing residences, windmills, stores, and craft demonstrations. It is one of the best things to do in Amsterdam
5. Go on a traditional Dutch canal cruise
Some of the top attractions in Amsterdam are the canals themselves. Amsterdam is actually more like Venice than Venice is, with more than 165 canals that extend 50 kilometers in total and wind under 1,281 bridges.
A standalone UNESCO World Heritage Site is the Amsterdam canal ring. Include a boat trip along with your preferred beverages. What more could a person want in life?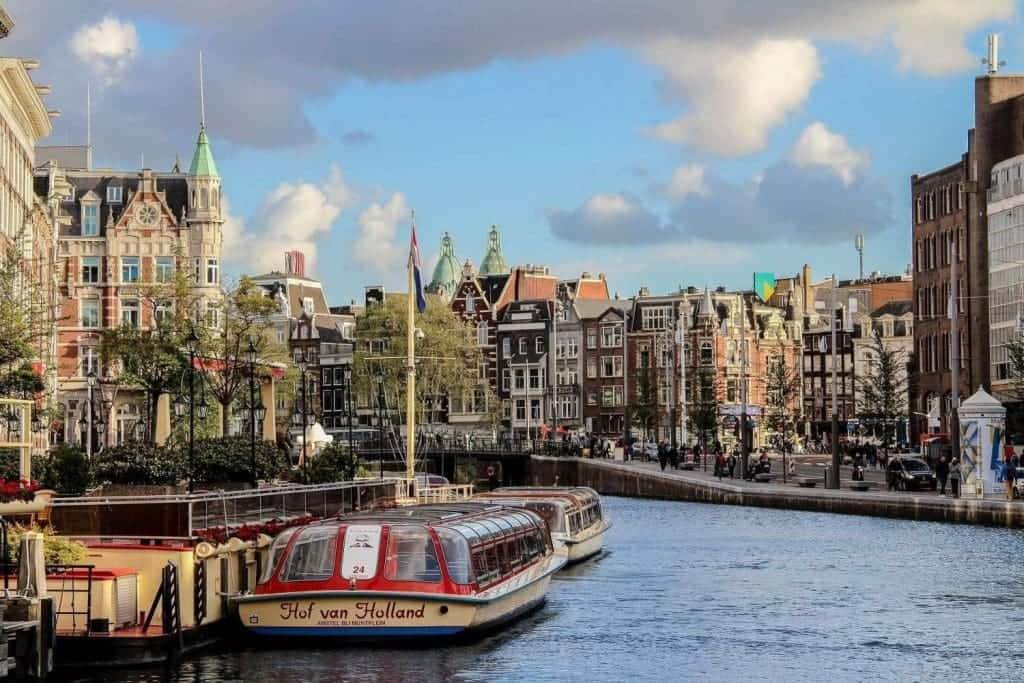 Tourists claim that taking a canal cruise is one of the best things to do in Amsterdam, despite the fact that the city's canals are highly underappreciated. It is one of the best things to do in Amsterdam
You'll have the opportunity to see a range of distinctive canal dwellings that truly distinguish the Netherlands as you go up and down the canals. For about €140–250 for two hours, hire a skipper to take you on a canal tour around the city.
6. You can travel to the city by cycle
Did you know that there are more bicycles than humans in Amsterdam? Cycling is certainly a way of life in this metropolis since there are over 800,000 bicycles there.
Pedal power is the greatest method to experience the city because of its flat terrain, congested streets, and easily accessible cycle routes. It is one of the best experiences in cycle-friendly cities.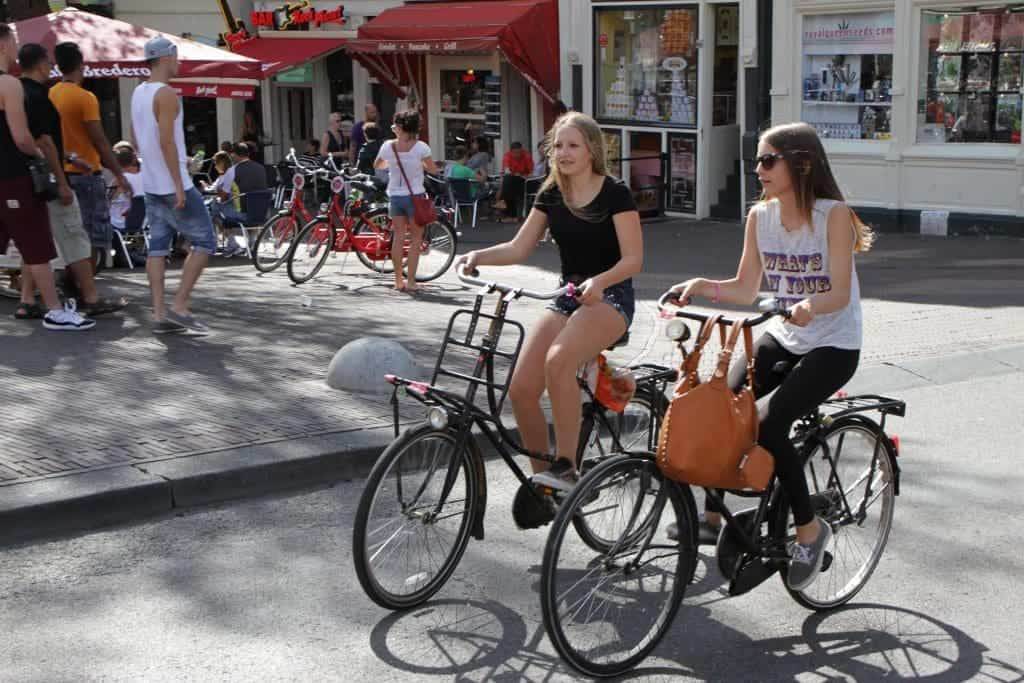 You may hire bicycles from Bike Tours Amsterdam and go with your family or friends around the city's canals, or you could rent bicycles and ride along the shoreline into central Amsterdam.
You can also travel by bicycle for 30 minutes from Amsterdam Centrum( the city center ) to Ouderker aan de Amstel, a charming town encircled by vast expanses of greenery. It is one of the best things to do in Amsterdam
7. Feed Goats at Central Park
Visit Amsterdam's largest park and recreational area for barbecues with friends, picnics, bike rides through flower-covered valleys, and our personal favorite—goat feeding at the Goat Farm Ridammerhoeve.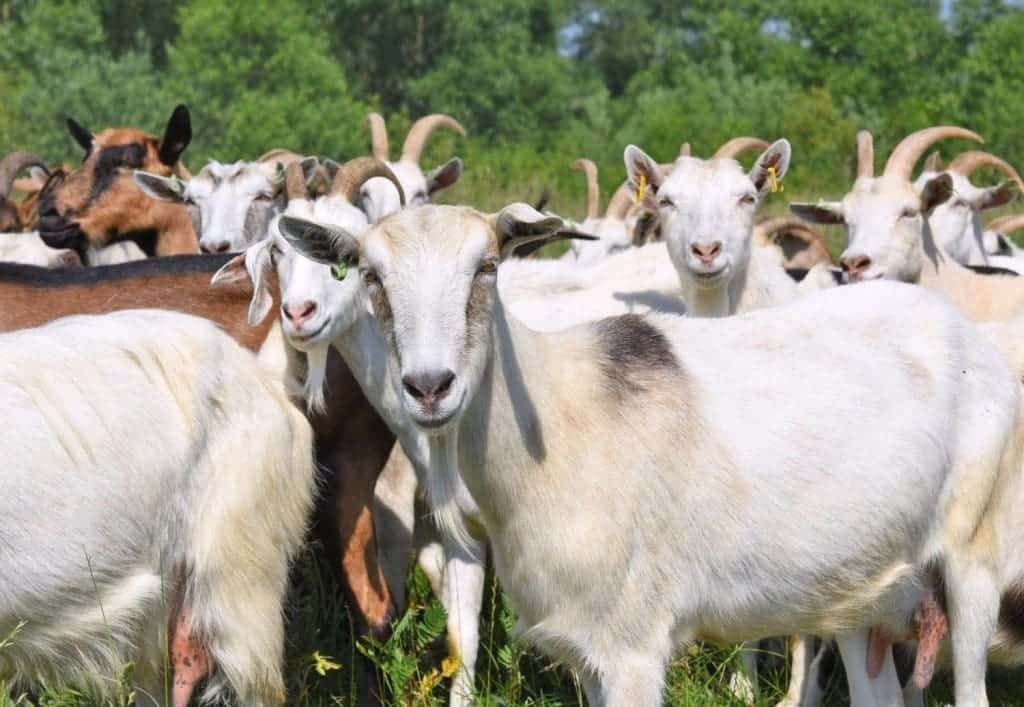 You can mix and mingle with a wide variety of goats, lambs, pigs, chickens, horses, and cows here.
After viewing all the farm animals, visit the quaint restaurant for their homemade goat cheese. If that doesn't satisfy you, stop by the Meerzicht Farm and Pancake House for some fluffy pancakes made in the Dutch tradition.
A lively botanical garden, an outdoor theatre, and the city's rowing events are conducted in the bosbaan, a twisting canal. It is one of the best things to do in Amsterdam
8. Visit the Dutch Resistance Museum
A trip to the Dutch Resistance Museum is essential if you're interested in learning about wartime resistance activities. The museum features exhibits on the many types of resistance that were employed and chronicles the tale of the Dutch people who rebelled against the Nazi occupation.
Also included are some of the key players in the resistance movement, such as Cornelis van Hagen, who oversaw one of the biggest anti-Nazi sabotage operations. It is one of the best things to do in Amsterdam
Anyone with an interest in the subject will find the museum to be an excellent resource for learning about a significant period in both Dutch and European history.
9. Visit an Old Brewery
One of Amsterdam's eight extant windmills, De Gooyer in the Easter Island area, is also the most easily reached. Do not be misled by the unassuming exterior; this is not your average windmill.
De Gooyer looms over Brouwerikj 't IJ, a renowned artisan brewery with a sizable outdoor drinking deck. You may get a delectable selection of organic standard and seasonal ales here.
Although the local craft beer is excellent, we suggest you drink responsibly because seeing Amsterdam's pub culture is best done by bar hopping. There is a beer garden in the center of Vondelpark if you are unable to visit the Easter Island area.
One of the top bars in the city is Brouwerij 't IJ, although Amsterdam has a lot more to offer. If you want to escape the tourist crowds, it's a fantastic substitute for the Heineken Experience. It is one of the best things to do in Amsterdam
10. Go Shopping Hunting at Europe's Largest Flea Market
IJ-Hallen offers the best shopping in Amsterdam if you're itching for some retail therapy. You should include this enormous flea market on your agenda because, well, IJ-Hallen sells virtually anything.
The two large industrial warehouses at IJ-Hallen are transformed into a busy bazaar once per month. One of the finest things to do in Amsterdam to avoid tourists is shopping; there are about 750 stands selling a huge variety of goods, including shoes, used clothing, books, antiques, furniture, and jewelry.
Take your time looking around the treasure trove of unique items and discounts, but don't forget to unwind and grab something to eat from one of the market's food stands. Be on the lookout for mementos to take home. It is one of the best things to do in Amsterdam
11. Explore Albert Cuyp Market and De Pijp
A section of Amsterdam is known as De Pijp. It was once outside the city's Dutch Golden Age defenses from the 17th century, making it one of the oldest parts of the city.
Numerous industrial buildings and the people who worked in those factories formerly occupied this area of the city. Things have altered more recently as the focus has shifted from industry to fashion and culture.
The Albert Cuyp, a sizable street market, is located in Amsterdam. It is next to the Albert Cuypstraat, which bears the name of a cattle merchant who had a stand here in the 18th century.
The Albert Cuyp Market sells items such as fruits, vegetables, meat, fish, cheese, flowers, clothing, shoes, and mementos. It is one of the best things to do in Amsterdam
12. Go around the tulips
Even if it may seem cliche, visiting the Netherlands isn't complete without taking in the vibrant tulips.
If you visit Amsterdam in the spring, be sure to stop by the Bollenstreek, a famous tulip field that is only a 20-minute ride from the city centre. Between Leiden and Haarlem, miles of lowland fields are covered in breathtaking tulips.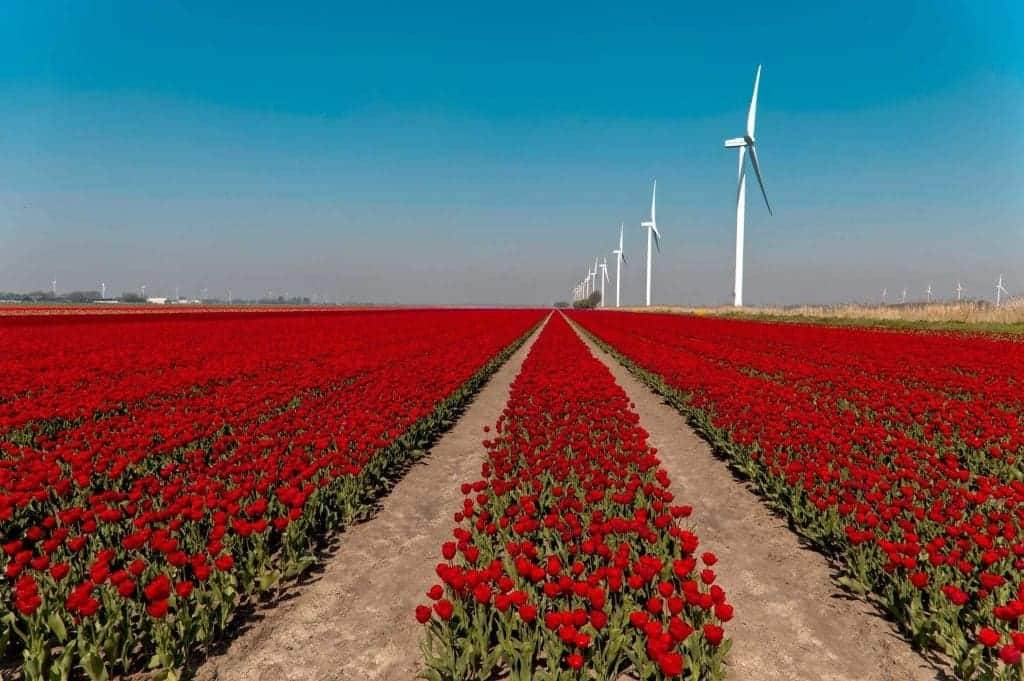 visit the Netherlands' Lisse, South Holland, and the Keukenhof Garden. The garden is open from March 20 through May 12, and 100 million tulips often bloom there, making it the largest flower garden in the world and one of the most romantic things you can do close to the city.
If you don't want to travel, there are many opportunities to take in the beauty of these year-round blossoms right in the middle of the city, including in the windows of the Tulip Museum and at the Bloemenmarkt, a floating flower market. It is one of the best things to do in Amsterdam
13. Lose Yourself in the Energetic Jordaan
The Jordaan is the most distinctive Amsterdam neighborhood. This fascinating location, which was formerly a worker's district, is composed of quaint buildings, quirky galleries, historic residences, courtyard gardens, and beery pubs that are dispersed around a maze of little alleyways.
If you were to choose just one Amsterdam area to stay in, the Jordaan should be at the top of your list because the food is exquisite and the shopping is unmatched.
The De 9 Straatjes (The Nine Streets), a group of nine streets with some of the best shopping in Holland, including quaint boutiques and well-known luxury brand names, should not be missed if shopping is a top priority when you visit Amsterdam, Netherlands.
We advise going without a map when exploring the city, but if you must, take this 90-minute guided tour to explore the best nearby tourist attractions. It is one of the best things to do in Amsterdam
14. Breakaway From the Crowd in Westerpark
Go to Westerpark in Amsterdam West if you need a respite from the crowds of tourists. This is a fantastic public urban park with bars, coffee shops, dining establishments, an art house cinema, a microbrewery, and a tonne of creative companies.
The weekends are busy times for visitors to Amsterdam's parks, although Westerpark is rarely busy. Westerpark, established in the 19th century, functioned as the city's first urban public garden.
With simply a book in hand, you may relax in a number of landscaped locations, and the water elements and incredible architecture add even more visual interest. A short distance away lies the Westergasfabriek, a historic gasworks that has been transformed into a cultural pavilion.
In this area, you can find the renowned Gashouder, one of Amsterdam's most well-known live music venues, the TonTon Club, an antique video game arcade, and the Kettelhouse arthouse theatre. It is one of the best things to do in Amsterdam
15. Visit a Brown Cafe
A trip to Amsterdam would not be complete without multiple visits to a traditional brown cafe. A coffee or beer-serving cafe in Amsterdam is known as a brown cafe.
Imagine it as a cafe in Paris with a certain Dutch flair. Sitting by the Amsterdam canals and people-watching while drinking an ice-cold Heineken is one of my favorite things to do.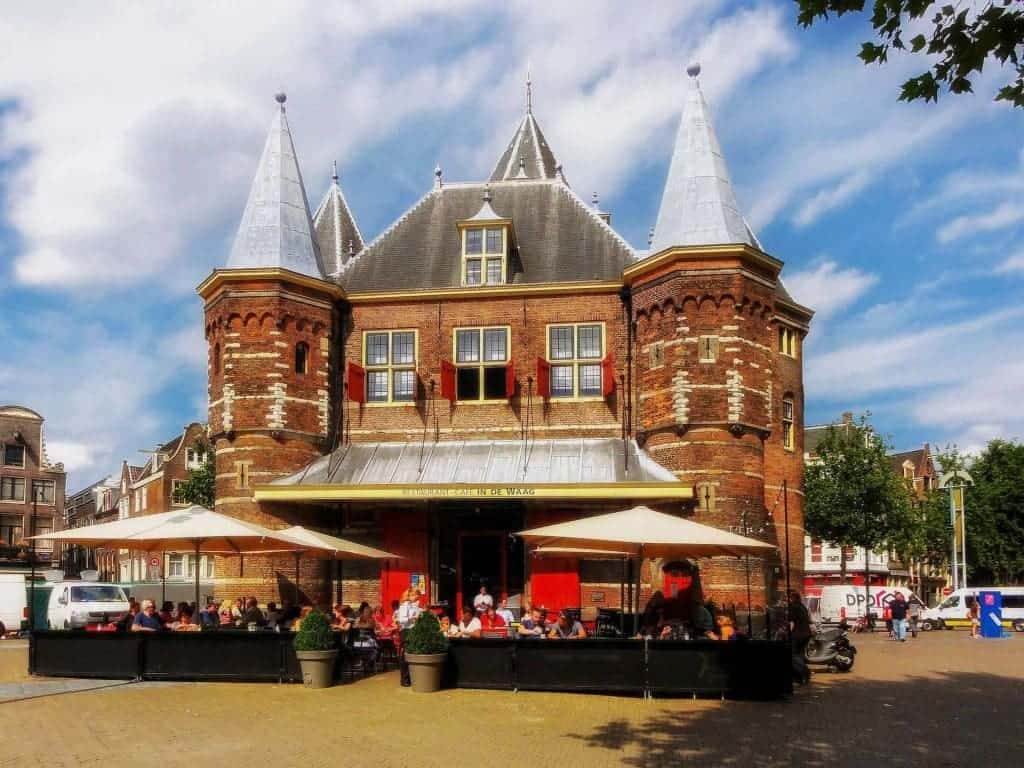 You can get some Dutch fries or a Dutch pancake to round up your trip to the brown cafe. There won't be any shocks when it comes to the meals. The food served at brown cafes is generally what one would anticipate.
If there's anything else on the menu that makes your mouth wet, you might want to try an Indonesian rijsttafel, which is classic Dutch fare. It is one of the best things to do in Amsterdam
16. At the Royal Palace of Amsterdam, Experience Royal Life
You can fulfill your fairytale aspirations in Amsterdam by partaking in a number of regal activities. The city is home to a number of palaces, castles, and fortifications, all of which provide an opportunity to discover the royal past and present of the Netherlands.
Visit the Royal Palace Amsterdam, which is frequently available to tourists, and you'll feel like a genuine diplomat. This building serves as King Willem-official Alexander's welcome palace and hosts dignitaries from across the world.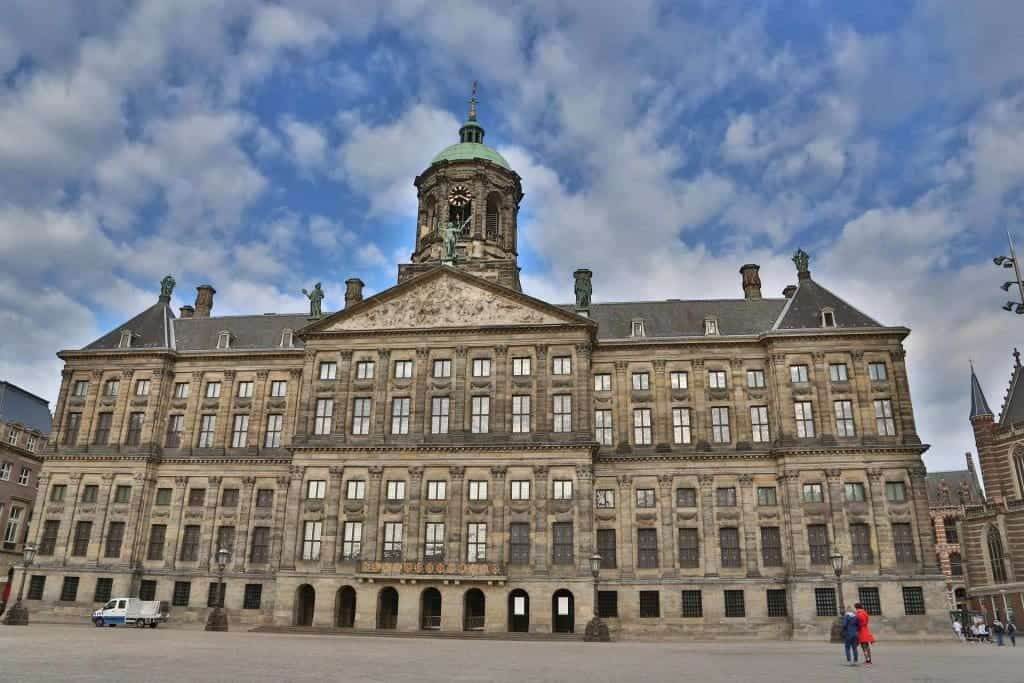 The Nieuwe Kerk (the New Church), a 15th-century Dutch reformed church, is situated close to The Royal Palace Amsterdam in Dam Square. It is one of the best things to do in Amsterdam
The cathedral is home to the graves of some illustrious Dutch sailors and poet Joost van den Vondel. Although it is no longer a church, it has amazing architecture that is worth visiting.
17. Explore Amsterdam-Noord, a Hip and Forward-Thinking District
The area of Amsterdam-Noord is where you should go if you want a more authentic experience. This emerging area is teeming with hip cafes, independent stores, and scenic city vistas.
In Amsterdam-Noord, a brand-new museum called the STRAAT Museum honors graffiti and street art. On the NDSM Werf, a former shipyard that now houses dining establishments, bars, and art galleries, is housed in a former warehouse.
Some of the most well-known street artists, including Banksy, Shepard Fairey, and ROA, have pieces on display in the museum. It is one of the best things to do in Amsterdam
An excellent place to stay for a day or two is Amsterdam-Noord. In contrast to the rest of the city, it has a hip, local vibe. You can take a ferry from Amsterdam Central Station to Amsterdam-Noord.
18. Observe the Scenery From a Rooftop Bar
After taking in all the sights from the ground level, level up your city experience from a fresh vantage point at one of Amsterdam's contemporary rooftop pubs. Here, you may take in the magnificent skyline while enjoying creative cocktails and delectable snacks.
Go to Canvas on the seventh floor of the Volkshotel building for a 360-degree view of the city's core and the Amstel River. It changes into Club Canvas on Fridays and Saturdays, inviting partygoers to stop by.
A'DAM Tower, an 80-meter-high observation deck in the centre of the city that provides tourists amazing panoramic views of Amsterdam and its surrounds, is just across River IJ if you're seeking a more breathtaking view. It is one of the best things to do in Amsterdam
Europe's highest swing is located at the peak of A'DAM. To experience an adrenaline sensation that surpasses motorcycling in Amsterdam, hop on it. The overlook also has a chic sky bar with mouthwatering food options and beautiful views of Amsterdam.
19. Visit the Rembrandt House Museum to Relive Rembrandt's Life
Visit the Rembrandt House Museum if you want to learn more about one of the most well-known Dutch painters. The top honor goes to the art museums in Museum Quarter.
The museum honors Rembrandt van Rijn's life and work, and it is situated in Amsterdam's Old Jewish Quarter (Jodenbuurt).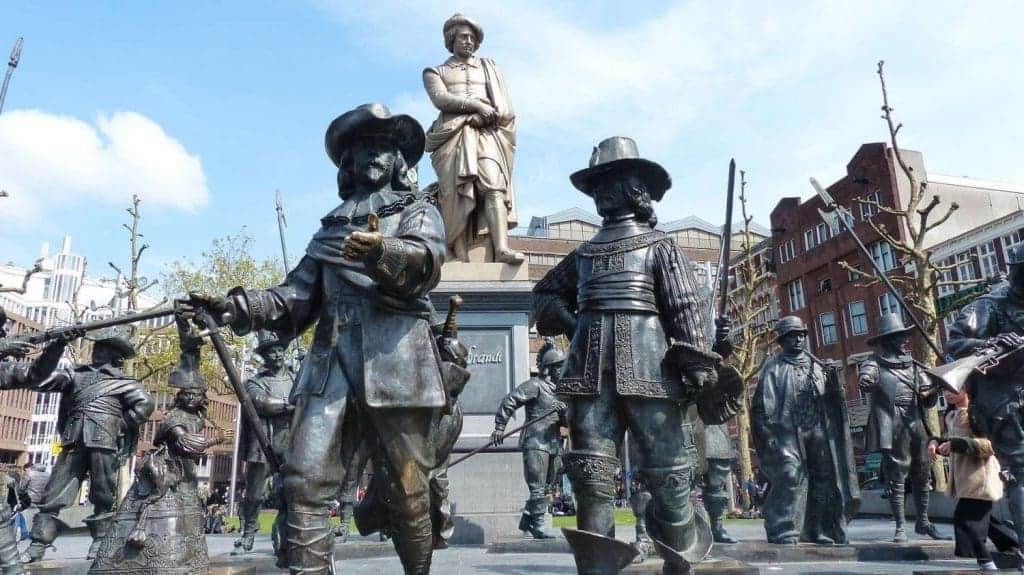 The artist's former residence and workshop are open to visitors and have been meticulously conserved to maintain their original appearance. Visitors have a deeper knowledge and appreciation for Rembrandt's works when they visit the locations of his work and residence.
Rembrandt's art is also well represented at the museum, including many of his well-known works. Other Dutch Art of artists from the same era are also featured in transient exhibitions. It is one of the best things to do in Amsterdam
20. Try Eating Raw Herring
Every tourist to Amsterdam must sample raw herring, which is frightening to the inexperienced but mouthwateringly delicious to the natives.
Visit any of the city's herring carts or haringhandels if you're interested in trying this Dutch specialty.
Ask for a broodje haring to enjoy the delicatessen in the form of a sandwich if you want to reduce the fish's extreme salinity. The meal is often served as is with simply pickles and onions.
Watch out for May through July, when raw herring is supposedly at its finest. It is one of the best things to do in Amsterdam
Final Remark
Amsterdam is a beautiful and historic city with a lot to offer tourists. The best things to do in Amsterdam include visiting the Anne Frank House, taking a canal cruise, and exploring the city's many museums.
Amsterdam is also a great place to eat, drink, and shop. With so much to see and do, Amsterdam is a city that should not be missed.